eCommerce Project & What Manager Should Know About It
18 September 2013
The CMS team lead – Evgeniy has delivered a lecture on "eCommerce Services" for sales managers, analysts, and project managers. It was a part of educational projects in NIX Solutions Company. This event let the employees share experiences as well as discuss eCommerce from different perspectives.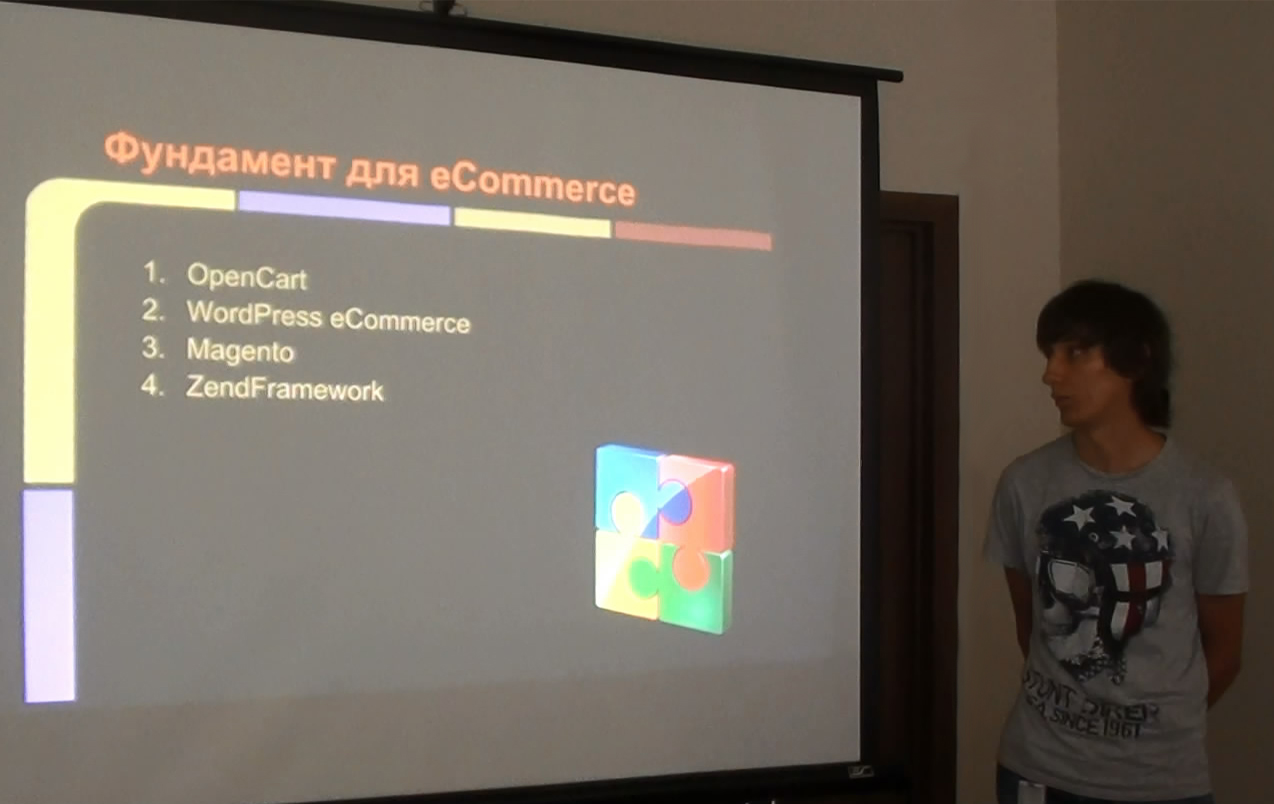 Ecommerce: convenience comes first
The development of a fast and convenient (for end-users, not developers) eCommerce system demands a complex approach. Of course, it is possible to use out-of-the-box eCommerce platforms to save clients time and money. However, it is not usually possible to meet the client's requirements in this way. More often the market wants to see unique solutions and characteristics. That is why business owners choose to address experienced eCommerce developers who have already figured out how to overcome issues with payment methods, backend and database support, orders processing, and notification for the staff.
Evgeniy, the technical lead of the CMS department: "The most common mistake while working on eCommerce projects is that client takes an internet shop for a catalog of goods with a shopping cart – but not a system with its own workflow. The thing is: a client needs a complex solution to create a successful eCommerce business."
Ecommerce: from click to delivery
While developing an eCommerce system you need to take into consideration the target audience, particular characteristics of the products to sell, trade characteristics of the region, and many other aspects. Such moments influence the method of payment and delivery, order status notifications, and so on. Popular payment methods vary in different countries. Some may be not available or unpopular in the target region of the client. A delivery company may provide data that can be integrated with the backend of the online store and the system should be able to process and display it correctly.
The eCommerce site should meet not only the requirements of potential customers but also the requirements of the staff. It means that the system has to be simple and automated.
NIX Solutions has been providing eCommerce services for a long time already. Our lead web developers have extensive knowledge and wide experience in this sphere which allows them to offer every client several particular services to grow the business.
We are absolutely sure that educational events lead to a better level of understanding of our client's needs and improve our products/services quality.