eCommerce
eCommerce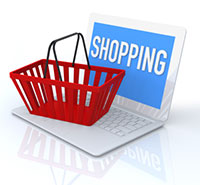 To win in the e-commerce market, the product must be easy to use for both the client and the support staff. Customers should be able to get the necessary goods in"one click". The second click is to compare the goods chosen with like products and to decide about the best option, while the third is to complete the payment. The information should be stored in one single place for the support staff to have immediate access and to process any order asap.
Our UI / UX engineers have extensive experience and knowledge in buyer behavior to develop an interface appropriate and effective for your product marketing. A quick and convenient search when a customer can specify the category and product attributes will allow to find a potential purchase in a couple of seconds. A shopper will immediately see just what he / she needs to make a decision and buy goods. Comparing a product chosen with like goods will not take much time as the parameters for comparison reflect all the peculiar characteristics of goods presented in the shop.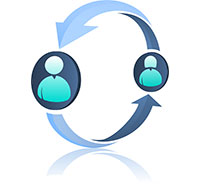 The "office" for support staff will provide all essential information and at the same time require a minimum of human action. For example, to organize a delivery we will automatically create all the necessary invoices and labels appropriate for the selected delivery service – the agent will only have to print them out and stick onto the packaging. And only a single click to confirm the payment as the relevant up-to-date information from all payment service providers is directly linked to the correspondent orders.
We will notify all the parties involved upon any important event in the system via SMS, e-mail or IM-messages. The support staff will not miss a single order or customer appeal – all of them will be processed immediately as soon as they appear in the system.
Daily updates will save from extra questions, inconsistencies and long investigation upon goods availability, price, and condition. Integration with automated warehouse management system and accounting systems will significantly reduce time required for product details update.
Besides, full and clear information about products on your website will not let a buyer seek any further details on competitor sites. Each product is regarded individually and has custom description. Let's consider an example – a person wants to buy a cell phone. He / she is interested in a certain brand, model and the set of technical characteristics: the person might want to check the quality of shooting. If there are no examples of photos on your website, the potential customer can turn into a real one but in a different store. Only if you can satisfy your customers' urge for information, you can make these customers loyal.
Integration with Trading Platforms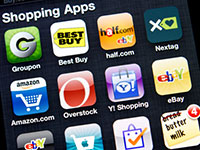 To find some product people mostly use search engines. Though nowadays many prefer to surf Amazon, eBay, Yandex Market, and Google Shopping in search of a product not willing to waste time on numerous results from search engines. Trading platforms are much faster and easier in helping to find the right product, that is why their popularity is steadily growing.
Integration with trading platforms will give you one more source of orders, which is gaining popularity rapidly. Moreover, there is no need to invest in advertising as the owners of these platforms take care of it themselves.
Integration with Delivery Service Providers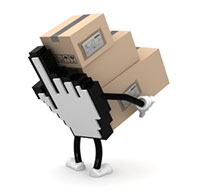 To make the delivery convenient for your clients, we will integrate your online shop with delivery service providers, e.g. FedEX or UPS. These systems have no standard interface, so each of them should be integrated separately.
Such integration will enable immediate calculation of the final cost – the client wants and should know the final cost of the order and the way it is calculated, or he / she can cancel the order.
Another important feature is goods tracking while the delivery. While waiting for the delivery, the buyer wants and should know what is going on with the goods he / she ordered – only then he / she will be calm and will not be a never ending disturbance for the support staff.
Statistics and Planning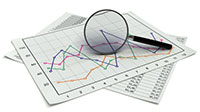 To further develop an online shop, you'd better figure out which products are most popular, rate sales and come to realize buyer behavior on the site. The best way to do it is to collect statistics. Availability of essential data makes it easier to plan procurement and logistics or to branch out. For example, if you have a lot of customers in a particular city, you can decide to organize a warehouse or to open an office there, which will considerably reduce the time and cost of delivery.
Online Shop Core
If you want to have your own online shop, we can offer you several options to base it on. We will launch your store with minimum expenses and risks on the basis of ready-to-use and tried-and-true solutions like OpenCart, WP eCommerce, Magento or nopCommerce. Or, we can create something unique and brand new.
OpenCart

OpenCart is valued for its simplicity and high speed performance – it will appeal to your customers and staff. More than that you will save on hosting – able to service several times more users per server for the same money.
Another plus of OpenCart is a good MVC architecture that provides scalability to further develop the project.
WordPress eCommerce

When you choose this CMS you get good flexibility and we can build a completely custom shop.
Utilizing this particular CMS lets quickly implement not just a regular online store, but any functionality, for example, a blog, a news feed, or a forum.
Another advantage that made the system famous is a convenient admin side.
Magento

Magento is a promising and incredibly powerful eCommerce system. It has a wide range of online store settings and quite a lot of paid modules specially developed to supplement it.
Good SEO-properties will attract customers and push you to the top in search engines.
If none of the ready-made solutions meets your expectations, we will create an online shop for you from the scratch. Do not stick to CMS limits – be a "blue-sky thinker". We can build a completely unique store based on ZendFramework. In this case, the admin panel will be tailored to your peculiar process, which is not possible using other CMSs.
Payment methods
We work with a variety of payment service providers, such as: PayPal, Authorize.net, Google Checkout, etc. These systems are absolutely reliable, support payments with Visa and MasterCard and have a wide coverage. They all have their pros and cons.

PayPal. Your prospective buyers may know this payment service provider and trust it. Both single payments and subscriptions are available. Free setup lets you use this system even for flat sales.
PayPal is easy to integrate with e-commerce systems. Most eCommerce systems support PayPal in the basic version or have special integration modules. If none, the integration still does not take long hours.

Google Checkout. The payment system from Google offers a more than alluring commission for transactions.
Broad coverage lets a buyer pay for your goods from almost any corner of the world. Everybody knows Google and most see it as trustworthy. Besides, many are likely to have used the system and have a card linked to the account, which means payment process in seconds.

Authorize.net. Greatest opportunities for e-commerce experts. Multifunctional admin panel allows you to keep everything under control – there may be more flexible ways for integration with the online shop.
Please note – this system is available only for vendors from the United States.
Choose the most convenient collaboration scheme
As your goals, ambitions and budget may be, choose a scheme of work suitable for you.
1. Fixed Scope & Price
Already know exactly what features you need, then "Fixed Scope and Price" scheme is for you. You provide distinct and clear requirements – we estimate the project, confirm all the details and start the implementation. All the requirements shall be approved before the work start and cannot be changed until the project completion. We take the risks related to the term and budgeting. You order the product and get it ready on the day scheduled.
2. Time and Material
Want to create something unique? Have a lot of ideas for the store evolution and enhancement? Would like to introduce changes while the development? In today's business requirements change frequently, so you may need a more flexible working scheme. You will be the one responsible for budgeting, planning and terms. Taking part in the project management you get the opportunity to introduce all the desired changes promptly.
3. Dedicated Team
If you have a large-scale eCommerce and are strongly inclined to continue with the development and improvement, or just want to create such a project, what you need is a Dedicated Team, who will work on this project for a long time, nurture and cherish it. You know what services you demand – we do all the work.
What to start with?