NIX Becomes Microsoft Partner: Silver Cloud Platform
23 February 2021
Recently NIX has achieved an additional level of certification as a Microsoft Partner ― a Silver Cloud Platform Partnership. The team received a silver mark from Microsoft Azure, a cloud platform for deploying, administering, and supporting IT solutions.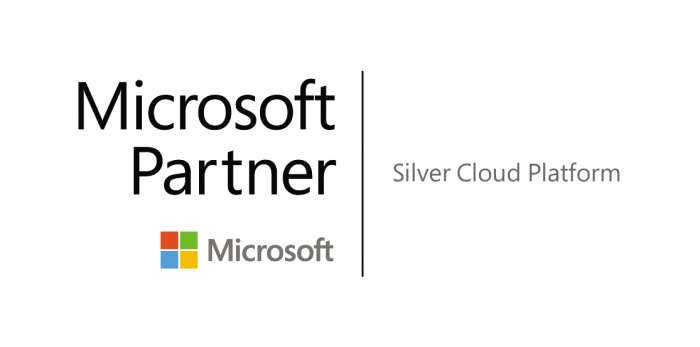 Getting the official Microsoft Badge can be quite challenging for outsourcing providers. The affiliate program has strict requirements. Therefore, the positive recommendation from Microsoft is a particularly significant achievement for NIX. 
The new level of partnership will allow us to:
speed up time to market, generate demand, and expand business capabilities with a self-service portfolio of best-in-class marketing content and programs;

build technical capabilities faster to accelerate sales, deployment, and app development;

get technical support for recent on-premises products;

get Microsoft Signature Cloud Support;

use for Technical support for Cloud products;

review the product licenses. 
Solutions based on Microsoft technologies are actively developing and becoming more and more popular. Azure Cloud helps you maintain them efficiently. Built-in controls open up new possibilities: protect data, network, and applications from cyber-attacks, optimize workloads and store detailed project analytics in the cloud. In global outsourcing, most Fortune 500 IT companies are already working with Azure services. NIX is proud to be among the professional users. 
The silver achievement for NIX was provided gratitude to the hosting of a large project based on Microsoft Azure and a personal initiative of our .Net developer to obtain the necessary certification.
NIX always meets the most challenging customer needs and is renowned for its high level of customer trust. Official Microsoft recognition will help the team strengthen its position in the global market, meet the most advanced needs and discover promising development areas. NIX is grateful to the entire team for making this possible.
We are proud of our engineers who work hard to earn the certification and grateful for our partners, who trust us with challenging tasks, which require using Microsoft Azure Cloud. Achievements like this motivate us to push further — the next step is Gold Cloud Platform Partnership, and we are confidently moving in that direction.