Why 2021 will be the Year of AI, ML, and IoT
10 February 2021
According to a recent report by the technical professional organization IEEE, AI, 5G, ML, and IoT are the technologies to watch in 2021. In the survey, roughly one third (32%) of respondents cited Artificial Intelligence (AI) and Machine Learning (ML) as the technologies they're most excited about in 2021. 5G and Internet of Things (IoT) followed at 20% and 14%. The respondents consisted of Chief Information Officers (CIOs) and Chief Technology Officers (CTOs) in the US, UK, China, India, and Brazil. Respondents in manufacturing (19%), healthcare (18%), financial services (15%), and education (13%) were the most excited about these futuristic technologies.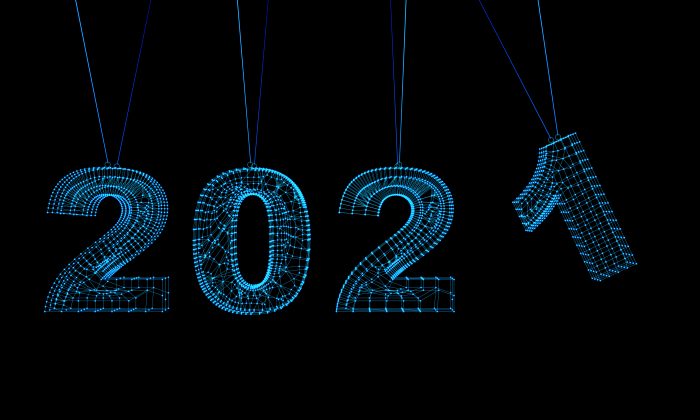 Why AI, ML, and IoT?
The reason is simple – CTOs and CIOs believe that these tech, along with 5G, will have the most significant impact on recovery, growth, and competitiveness in 2021.
AI, ML, and IoT key to recovery post covid-19
2020 was a tough year for most organizations. The covid-19 pandemic erased most of the gains made in the last few years, forcing most organizations to delay planned product launches, cut marketing budgets, and make other hard decisions that affected bottom-line metrics, mainly revenue and profitability.
Many organizations see 2021 as a recovery period – to cover lost ground and return their companies to profitability. 
According to the IEEE study, more than 52% of CIOs and CTOs want to spend the year dealing with Covid-19 recovery. Top of the list are covid-19-related challenges, such as shifting a permanent hybrid remote and office work structure, reopening offices and facilities, and managing remote workforces.
The four technologies, AI, ML, IoT, and 5G, provide the arsenal companies need to become profitable again. AI and ML enable automation in several areas of the organization, lessening the load on the now smaller workforces. 
The two also provide increased accuracy while reducing redundancy, effectively boosting productivity. IoT and 5G, meanwhile, provide the tools to support remote work and improve customer service.  
The three can pave the way for renewed growth
Although most organizations will focu on recovery in 2021, nearly all of them also have one eye on growth. CEOs are always thinking of ways to enter new markets, launch new products, and perhaps expand their market share. 
Despite the ongoing pandemic, these goals remain. Depending on where they find themselves, some organizations may choose to pursue their growth and recovery goals simultaneously, while others will want to get through the recovery first.
This partly explains why the surveyed CTOs and CIOs are also thinking about other technologies such as cloud computing and accelerated 5G adoption. 
According to the findings, more than 55% of the respondents have accelerated their cloud computing adoption, while 52% have geared up for 5G.  All (92%) also say they've been working on solutions to make their organizations better prepared to respond to potential catastrophic interruptions in the future.
AI, ML, and the IoT  can play a central role in achieving the desired growth. AI enables companies to automate redundant tasks such as processing invoices and organizing files. This makes it possible for companies to expand with fewer challenges. 
Machine learning, meanwhile, makes it easier to recruit the right people and speeds up the hiring process. This reduces the workload on HR while lowering the cost of hiring.
AI, ML, and IoT offer a competitive advantage 
Artificial intelligence offers two things that would likely give you an edge over the competition – personalization/customization and marketing intelligence. Thanks to AI, you can gain the insight necessary to customize your content, emails, and offers to meet the customer's needs. 
You're also able to provide better customer services. More importantly, though, you can use AI robots (software) to more closely and cost-efficiently track your competitors to identify opportunities to outperform them.
Machine learning gives you a competitive advantage through more in-depth and faster analysis, better customer understanding, tagging, and improved search, among others. Of these, more in-depth and quicker data analysis has the highest potential impact. 
The future will depend a lot on data. For organizations, breaking down the massive amounts of data from consumers and breaking it down to gain useful insight can be the difference between winning and losing customers.
Finally, the role of IoT and 5G in gaining a competitive advantage is evident. There are more connected devices than ever globally, with the number swelling every passing minute. 
Adopting an approach that allows you to track your customer's journey throughout these devices and various platforms will be critical. It enables you to strengthen products, offer better prices, and enhance the customer journey.  
Organizations can provide better customer service
Lastly, CIOs and CTOs are also embracing AI, ML, and IoT en masse because they understand the need to offer better customer services in 2021. 
For one, according to multiple studies, 2021 is the year customer service will become a sales tool. Besides price and product, organizations will actively compete based on service, and the best organization will win the customer. 
Particularly, as the number of devices increases and online platforms also soar up, adopting an omnichannel approach will be crucial.
Companies can use the four technologies, including 5G, to address pertinent customer service challenges to ultimately boost customer loyalty. 
Take customer complaints, for instance. Even mid-sized organizations receive thousands of customer complaints every day, and many have done an excellent job addressing them. 
But managing several thousand complaints a day can be overwhelming even for a well-staffed customer service department. It's also relatively expensive for the organization.
That's where AI, ML, IoT, and 5G come in handy. Through AI, organizations can devise chatbots and other robotic assistants that address some types of complaints. 
ML can help sort the complaints into different categories based on keywords or phrases and even judge the tone, allowing the customer department to personalize the automated responses. At the same time, IoT would provide the analytics and 5G the speed of response.
It's a New Dawn
Everything has changed. "Things aren't going to be the way they were," says Carmen Fontana, an IEEE member, and cloud and emerging technologies lead at Centric Consulting. We must adapt to the new realities. 
Artificial Intelligence, Machine Learning, the Internet of Things, and 5G provide organizations with a set of tools to bounce strongly from the covid-19 pandemic. If you're new to some of these technologies, contact NIX Solutions for expert guidance.
Stats, in part, by: https://altindex.com/wallstreetbets