How to Ruin Online Business – Top 10 SEO Mistakes to Avoid
16 May 2012

Do you know what SEO experts check first when a client comes with the website to optimize? They check the current situation: what is done, what's done right, what's done wrong. If the owner of the website is a newbie in online business and is a beginner in SEO, he'll not pay attention to simple things that occur at the very start. But these little things often badly affect rankings, traffic, and last but not least–leads.
We collected the Top 10 SEO Mistakes anyone can make when going to make business online for the first time. But some of these mistakes appear again and again.
So what one should do if he wants to ruin an online business and not let it blossom? Here is the answer.
1. Choose Any Platform You Like for the Site
Ignore every piece of advice from SEO specialists about creating an optimized and structured programming code. You will save money, that's the most important. Instead of hiring professional web developers, you can always try something from this list:
Create a website yourself using a constructor or generator, as you don't really care about SEO-friendly structure, do you?
Create a Flash website although it is a real pain for search engines to index it and they are likely to omit your site. At least it will look very nice, probably. There's no chance for anyone to find it through search engines.
Use more of java-script as it is not fully indexed as well as Flash.
Never use the CMS platform if you have the opportunity to create a static site that contains only HTML pages. It will not be very functional and the administration process will be a pure headache. But it's much simpler and will let you get as little traffic as possible.
2. Build a Site on a Free Domain
Use free resources for your website. It is a simple and, obviously, cheap option compared to a paid hosting or having your own server. Of course, there's no guarantee that such resources will endure high traffic and support redirections with ".htaccess" (301 redirects). Another reason for using free hosting is unpresentable domain names and if you ever decide to change it, you will lose the traffic coming from external links.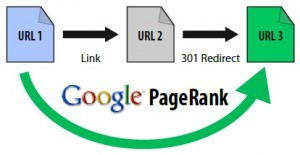 Users that knew the site under one name will not be automatically redirected to the site under a new domain name, hence, this part of the audience will be lost.
3. Index Development Site. Forbid Indexing When It Goes Live
Make sure that the development site is indexed with all its unique and specially created content. Thus when the site goes live, you'll see that the dev site is ranked higher than the one on your domain name. Let people see where and how it was developed.
Think that's not enough? Then forbid indexing when a website goes live. It's very easy to do in case your dev site actually was hidden from SE – just leave option noindex/hide from SE/etc. in the admin panel or disallow: / in robot.txt. Then you can proudly see the single page of the site in web search. Just like one PR5 website: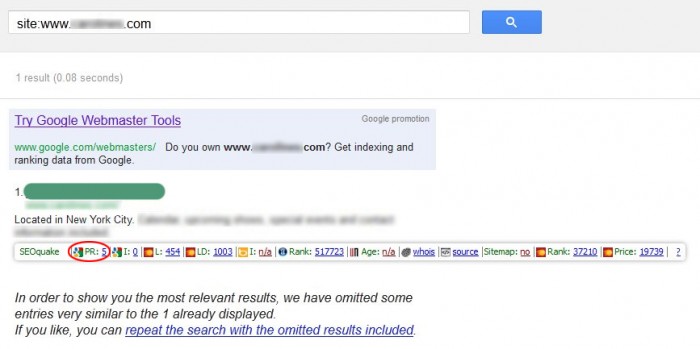 4. Pick Up Only Highly Competitive Keywords
Concentrate on short-tail and highly competitive keywords and you will get lots of visitors from all over the world and it might happen that you will be lucky to get a client.

There's no need to pay attention to customers and offer them goods or services they are looking for. Let them choose from what you have. Although promotion with targeted long-tail keywords is cheaper and the probability to get new clients is higher, stick to short-tail ones as the general traffic is so much higher.

5. Stuff Content with Selected Keywords. Don't Use Synonyms.
Everybody knows the fact that more keywords in the text mean higher rankings for the website on the search engine result page. It's likely that such a text will be impossible to read. That's why search engines will consider it unacceptable and ban pages or even sites stuffed with keywords. It shouldn't stop you if you want to be on the very top of the list!
6. Leave Titles and Meta-description the Same on the Whole Site
Don't worry about titles and meta-descriptions, put there whatever you like or you can even leave them blank–Google will do the entire work for you. As a result, you will get a lot of visitors looking for various keywords, however, there's no guarantee that these keywords will do any good for you.
7. Never Use Rich Snippet & Micro-formats
Don't bother with such things as rich snippets that can significantly raise the CTR of your website snippet in search results. Try to avoid any attention that would increase the number of visitors and potential clients.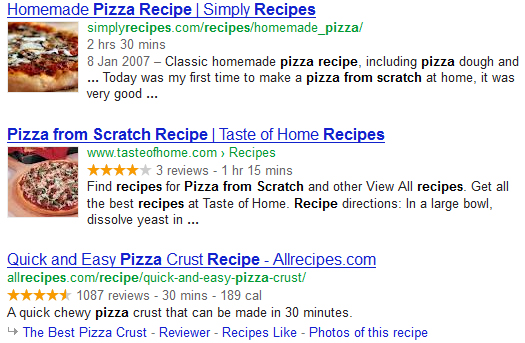 8. Avoid Adding Your Website to Google Product Search
You should add no items or services from your website to this curious service from Google. Because if you do, Google Product Search will list them in search results for certain keywords and it may cause new clients.

9. Update Content as Seldom as You Can
You already have some content on your website, don't you? Great! Leave it as it is and get down to your personal business. There's no need to add new posts or news. Let search engines think your website is slowly dying because a regular content update is a sign of an active website that can interest users. As a result, the site will not have good rankings and it will be harder and harder to find it through search engines.

10. Make Low-Quality Backlinks
When you don't care about a target audience and not interested in how search engines will treat your site you can place some links to free web directories. It will help you save money and time. It would be too long and effortful to choose some special strategies for your business.
Don't even think about searching for relevant web resources to place links on. Pick up any site that lets you add your backlink.
Conclusion
You should always follow your own understanding of the process. Never pay attention to pieces of advice from strangers and so-called SEO experts. You as a website and business owner know better what is best for you.
Following these 10 rules will definitely make earning money in online business harder.