NIX on Outsourcing to Ukraine
Outsourcing to Ukraine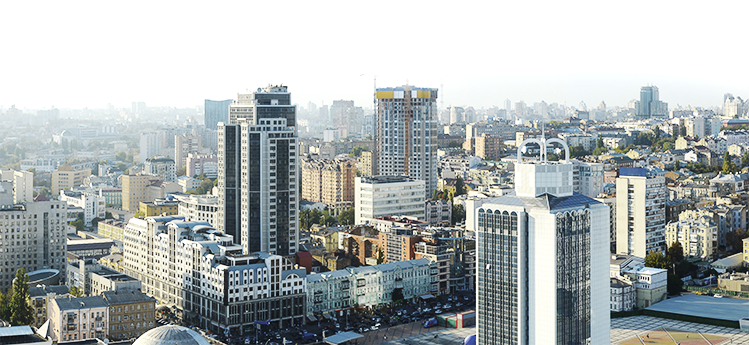 NIX was established in Kharkiv, Ukraine in 1994. Our company grew from 30 people to 1500 software and QA engineers. While expanding, we moved to several offices and finally settled down in a 10-storey office building located in the beautiful historical downtown.
Kharkiv is the second largest city Ukraine and is a great intellectual capital. It is the city of ambitious dreamers and inventors in architecture, medicine, aviation and military. Seeds of computer programming fell on fertile soil here and bloomed in the 1990s. This passion became a successful business when the millennium started. During that time, NIX and other Ukrainian companies entered the international market and got their first contracts. These collaborations were so successful that it put the country on the map of software development.
Ukraine is now one of the Top 30 countries for outsourcing IT projects. Here are a few of the many reasons why Ukraine stands out as an IT outsourcing destination:
Technical Education
Ukraine inherited a strong educational system from the Soviet Union. Math and science are taught starting in middle school. University programs have very high demands to applicants and students. Technical universities provide solid fundamental knowledge base in math, algorithms, system analysis for computer science students.
IT companies also offer courses and training programs for talented students to improve practical skills. This compensates for what universities still lack in their computer science curriculum.
Top Talents
Working in IT is a dream job in Ukraine. It offers great professional development opportunities and provides one of the highest compensations on the market. No wonder it attracts the most talented from finance, banking, medicine, military, aviation and construction. Tests and interviews are so rigorous that people work hard to be a part of the IT community.
Communication
The level of English is quite high in Ukrainian IT companies. You will feel that you are on the same page with the team when outsourcing to Ukraine. Project managers, heads of departments and subject matter experts speak fluent English. Moreover, software and QA engineers have strong knowledge of technical English. Developers further enhance their language skills needed to discuss projects at Scrum meetings.
Business hours are convenient for online communication. For instance, USA clients in the west coast have at least 4-5 common hours that fit both sides. Many Ukrainian companies shift their schedule to have more overlapping business hours with clients. You will get an email response within an hour. If it is already midnight in Ukraine, you will get reply the next morning.
Experience
Ukrainian IT specialists have sufficient work experience in the field due to the stringent requirements to get the job in the first place. In addition, they constantly improve their technical and soft skills by attending world-class conferences and workshops.
IT companies tend to build long-term partnerships with their clients and preserve it for years. You can always find a company with USA and EU references on a project like yours.
Product quality and delivery
Code written by Ukrainian developers adheres to IT best practices. It is clear, consistent and commented. Along with the custom product, you will get comprehensive manuals for your users.  If a system is complex, managers of the outsourcing company will come to your facilities to deploy it and to train your staff.
These points are most popular answers when we ask our clients why they selected outsourcing to Ukraine and what makes this experience a great one.