The Technology of Participation (ToP) Training
3 December 2016

Project managers of NIX Solutions attended the training on ToP Facilitation — PM Anna shares the findings and conclusions of a busy day. :) This September we went to learn a new skill — facilitation.
Part I
The word "facilitate" comes from the French language: "facile" means "do simple," "to help," "to ease." The Technology of Participation (ToP)® teaches how to collaborate on projects and how to effectively lead teams.
A facilitator is a person who creates a container for the team which the team fills with their ideas and innovations.

By container, we mean the set of questions, time-box, or any other flexible structures and techniques. The container keeps the team adjusted to the goal, but at the same time provides an atmosphere of cooperation, where even the most fantastic ideas can be heard.

The facilitator creates a container, the team — content.
Lyssa Adkins
We have been to trainings organized by ICA facilitators, and there are many such organizations. Irina Fursman is the head facilitator coach with years of experience.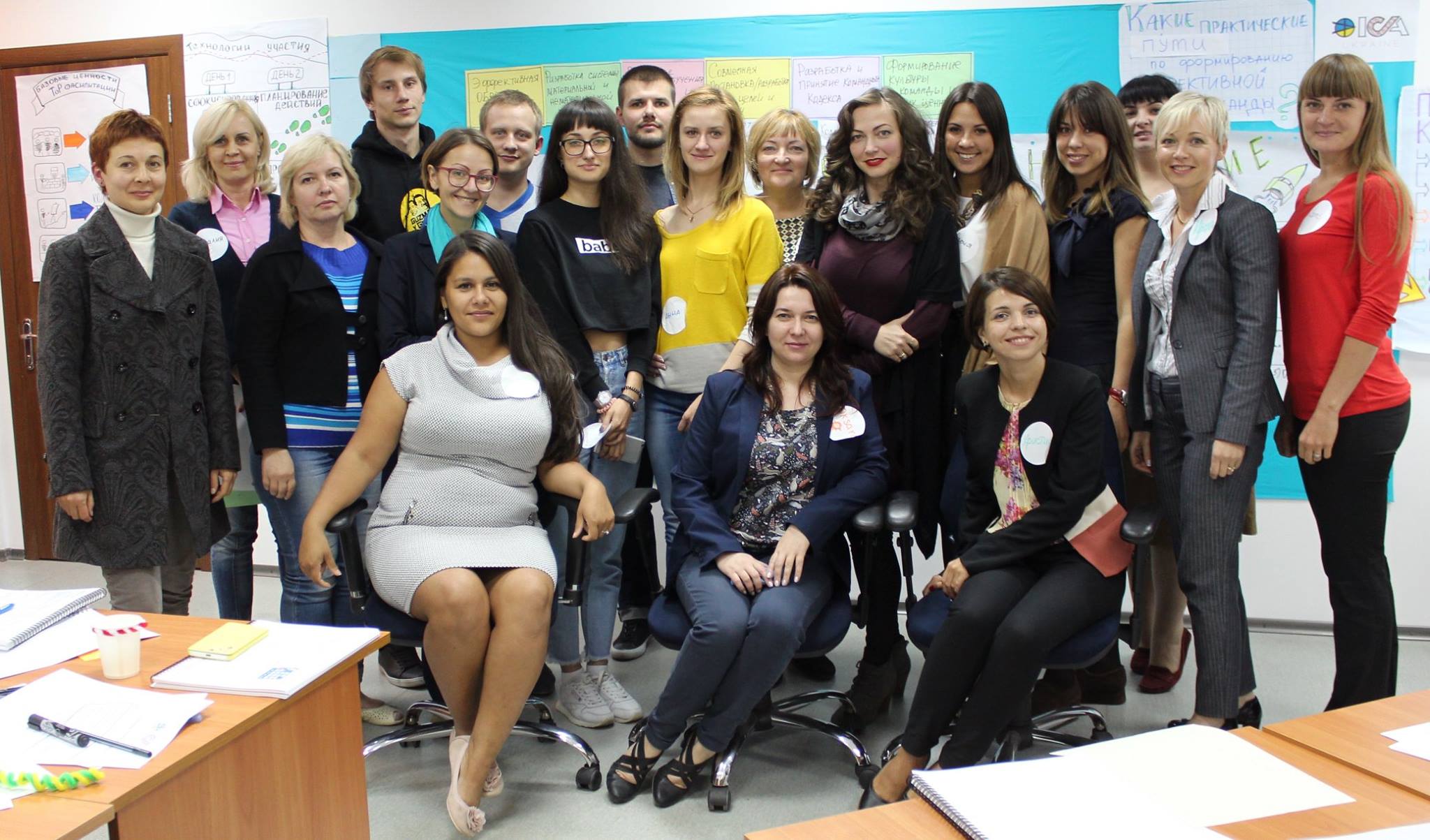 Part II
The facilitation is interesting to different segments of society. In the two days of training, we met participants from different areas: the director of the clinic, the director of children's theater, a practicing mediator, representatives of civil organizations, lawyers, psychologists, and, of course, the guys from IT.
Not all problems revolve only around IT. It was very amazing to learn that people from different fields solve their daily problems by using such methods. The unlimited number of stories, unique experiences, communications with these people, became for me the most invaluable asset in this class.
Anna, Project Manager
Part III
Different facilitation techniques work universally. We can use ToP facilitation for any team meetings — meetings devoted to retrospective, grooming, planning, the development of technical solutions.
We can:
create an atmosphere of cooperation, open for any opinions or ideas;
help our teams to keep the focus on the main issue;
show that invented ideas complement each other;
enable each participant to invest in collective work;
encourage the involvement of the group members.
Part IV
We use new ToP facilitation tools in our daily work in one-to-one meetings and retrospectives.
ORID
The basic facilitative technique — ORID — includes four stages of dialogue:
'O' stands for aim – The facts that the group knows;
'R' stands for reflective – How people feel about the topic (aims to work with the right hemisphere);
'I' stands for interpretive – What are the issues or challenges (aims to work with the left hemisphere);
'D' stands for decisional – Make a decision or response.
According to the ORID structure of the conversation, a moderator can cover all needs of the group. There are some people accustomed to operating with facts, others get most of the information through the senses, and then there are some who are comfortable looking ahead into the future and see.
Thanks to NIX Solutions for an excellent opportunity to look from a different angle at the familiar processes and learn something new!
P.S. And here is some useful literature: