Sales and Marketing Personalization in the Age of AI
29 July 2020
At least 88% of marketers use some form of AI today. Indeed, many brands already use it for marketing personalization. Unfortunately, according to a study by Forrester, only 15% of brands use it properly, with half of the users saying AI marketing (AIM) "isn't helping them meet their objectives.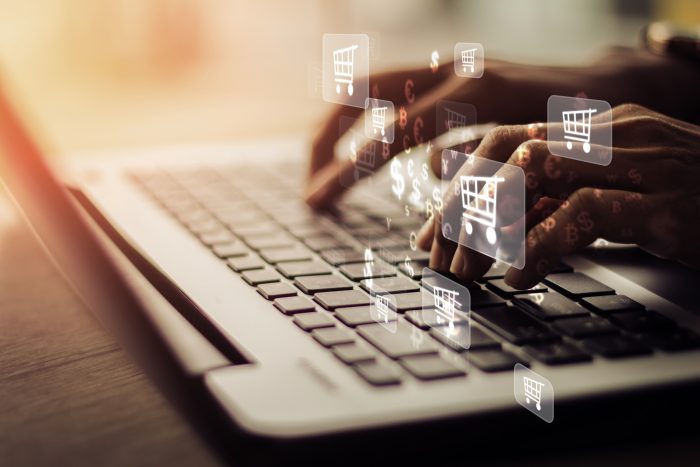 Evolve or Die: The Even Bigger Challenge
Despite the above statistics, many brands still hold out hope for AIM. Of those polled in a recent joint study by Demand Base, Salesforce Pardot, and Demand Metric, 84% of sales and marketing departments say they are currently "planning, evaluating, or implementing" AI.
The problem is that there's not much time to waste. Brands that don't adapt  quickly risk lagging or going out of business altogether for two reasons;
You've likely seen the trends – contemporary consumers are completely different. Unlike in the past, when customers were loyal and patient, today's consumers are only loyal to their needs. They only care about getting what they're looking for – and fast. If their demands aren't met, or they feel that you're taking too long to meet those demands, they'll leave.
The worst part? The market favors them! We're essentially in a buyer's market where customers hold all the cards. If they decide to look elsewhere, all they have to do is conduct a quick Google search to find a new vendor/store.
AI is perhaps the best solution to get around this conundrum as it provides marketers with the data and insight necessary to fulfill customer experience needs. But, then, there is another problem…
The Big Boys are ahead of the curve  
As if trying to close sales in a market where the customer holds all the cards is not hard enough, you have the likes of Amazon, Netflix, Starbucks, and Alibaba already dominating AI technologies in marketing.
Amazon, a pioneer in Machine Learning (ML) for marketing, now has sophisticated algorithms that show shoppers suggestions based not only past purchases but also items that the customer has just bought. The e-retail giant also shows recommendations based on browser behavior and one's search history, among other factors.
Starbucks, meanwhile, is using its loyalty card and mobile app to collect and analyze customer data, including types of purchases plus where and when they were made. The company then uses this information to personalize marketing messages to customers. They even have a virtual barista.
Smart, Simple Ways SMEs Can Tap Into AI Marketing to Boost Personalization
These developments must not faze small and medium-sized enterprises. Competing with the likes of Amazon and Alibaba will always be a challenge considering these global brands' financial muscle. What you need to do is find your voice in the market.
Fortunately, that's not too difficult to achieve. The following are six simple yet effective tips to get you started.
Use AI to generate customer insights 
Where it would take humans months to collect, analyze, and use customer data to generate insight, AI does it on the fly. Once insight is gained, AI solutions can then help you create buyer personas based on points such as;
Geo-specific events

Referral source

Purchase behaviors

Past communication

On-site interactions. 
The result is that you're able to display relevant products or content based on the visitor's needs.
Use AI to create an intelligent email campaign
Marketers spend hours on end or even days preparing and fine-tuning email campaigns. The more segments you need to send to, the greater the work. It makes delivering personalized emails extremely difficult, even if you use smart segmentation. AI can help by mapping a subscriber's website experience and email browsing data to understand the individual's specific needs, allowing you to send hyper-personalized emails to every contact on your list.
Leverage AI to create powerful, engaging content
Robots now generate close to 20% of all business content. Many of the big enterprises, for instance, rely almost entirely on robots to create hotel descriptions, sports & game recaps, and real-time stock insights. You, too, can find opportunities for AI content creation within your marketing. For instance, you can use AI to generate personalized reports or text messages. You can also use AI to curate content on social media.
Consider chatbots to boost on-site engagement 
From fashion to health and insurance to education, chatbots are proving to be a magic wand in the world of customer support. In some cases, they're even better than chatting with a real person. Don't sleep on this. 
But that's not all; chatbots can also be used to provide advice and shopping tips. Sephora, for instance, uses a chatbot, nicknamed Kik, to help shoppers find the best makeup products by taking the user through a short quiz.
Use smart engagement to reduce churn 
Disengagement is the biggest cause of churn in the digital marketplace. And it can happen for many reasons. Maybe the shopper has visited five pages on your site without finding the product/resource they need. Or, perhaps it's speed or the feeling that your prices are a bit high. Smart, AI-powered engagement allows you to monitor customer behavior, predict churn, and take necessary action to avoid losing the customer.
Use AI to personalize your website/store experience 
Finally, while AI's capability is still far from being able to build professional websites from the ground up, elements of the technology can help boost your site experience. By analyzing millions of data points about a single user, AI can generate the best-fitting offers for that visitor. Insights from the analysis can also help with your push notification campaign. The Wall Street Journal, Pandora, and TopFan all use AI for this purpose.
Let NIX Help
There are several other ways SMEs can leverage AI marketing to boost personalization and, ultimately, grow the bottom line. NIX Solutions can help you get started with these campaigns. We are an industry leader in emerging business technologies, of which AI is one, and have the experience and expertise. Contact us today for a free consultation.