How to Ramp-Up Your E-Commerce Presence in 3 Steps: a Retailer's Guide
4 August 2020
If the coronavirus pandemic has taught us anything, it's that online is the way to go for retail. Brick-and-mortar stores have served us so well. But, in the face of the pandemic, these stores were a huge letdown.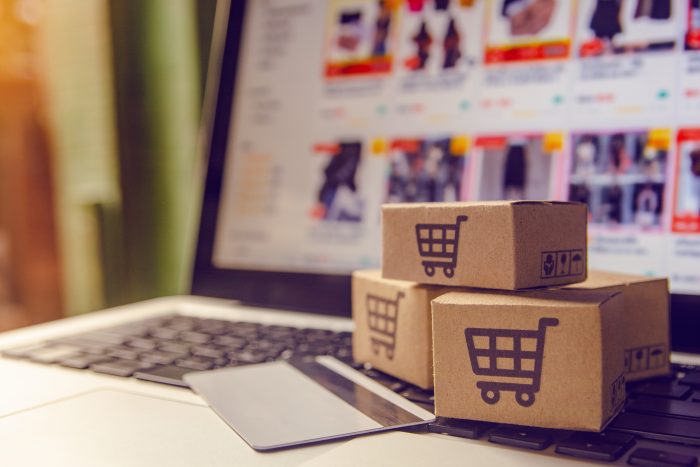 As noted by the BBC, retail sales, in general, dropped by about 18.1% at the peak of the virus, with clothing sales particularly affected. In April, retailers could only sell half of the inventory they'd typically sell in a standard month.
Unsurprisingly, much of the disruption happened offline. On the other side of the divide, people went shopping normally, with online sales even increasing. At one point, e-retail accounted for 30.7% of all retail sales – a record high. In the US, e-retail sales jumped about 49% in April compared to the previous month.
A Worsening Situation
It might have been just a few months, but retailers must learn quickly from the experience, which is predicted to worsen.
According to a July 13 article on the New York Times, nearly 66,000 small businesses in the US have folded since the virus exploded in March. The majority of these are offline businesses that rely on Yelp for advertisement.
The bigger revelation is that businesses are closing even faster now than the early months of the pandemic. According to Yelp, nearly 3% of businesses have closed permanently since March 1, with 14% closing between June 15 and June 29. Experts expect even more stores to close in the third and fourth quarters.
Owners can give their businesses a lifeline by going online, says Richard Lim, CEO of Retail Economics. As we've already seen, consumers are still buying clothes, food, medicines, and all the stuff they need for day-to-day life. The shift is just from offline to online.
Accelerate Your Online Migration in 3 Steps
For owners that don't have an online presence at all, begin by taking your business online. Here's a guide from Oberlo to get you started. 
Fortunately, most small businesses already have some form of an online presence. The majority have a website and even social media accounts. In that case, the following are three quick tips to help you scale your online presence;
Upgrade your IT infrastructure 
Building a robust online presence is impossible in the absence of a reliable IT infrastructure. You must modernize your legacy systems, especially in data storage, management, and analytics. We recommend three things here;
Enable cloud auto-scaling

: First off, if you haven't adopted cloud storage yet, this is the time to hop on the bandwagon. Cloud storage is safer, cheaper, and yes, more scalable. The reason you need scalability so much is that retail traffic can surge without warning. Since January 2020, e-retailers have witnessed a 5% surge in traffic on average. Cloud auto-scaling will help you accommodate any surges without undue strain.

Upgrade your ERP systems

: Here, too, you want to go with cloud computing. A cloud-enabled ERP system allows for seamless and unlimited data storage. Additionally, these systems help with financial management, document flow, and legal compliance.

Invest in 24/7 infrastructure monitoring

: Why monitor your infrastructure? Because a lot can go wrong. The server could break down, the computer networks may fail, and the database may encounter errors. Fortunately, there are multiple robust infrastructure monitoring tools to consider.
One other area you may want to look at is business intelligence (BI) and analytics. Throughout the supply chain, BI and analytics are revolutionizing retail. The two technologies help you gather and break down data to extract insight. They can be very helpful in advertising, content creation, and targeting.
You need a better logistics and distribution approach
The coronavirus has ravaged many supply chains. Of the Fortune 1000 companies that source from China, 163 lost tier-one suppliers, while 938 lost at least one tier-two supplier. And, it's not just those with ties to China. With several plants closed around the world, sourcing supplies during the pandemic has been a nightmare.
Unfortunately, the issue affected both offline and online retailers, with many e-retailers forced to limit stock at various points during the lockdown. You can come back even stronger if you get a few things right;
Digitize your supply chain

: Digitization of the supply chain affords retailers better visibility into all operations and enables real-time rapport with all supply chain partners.

Implement AI-driven forecasting

: The chief benefit of AI forecasting, especially during these uncertain times, is the unmatched accuracy. You're able to source and hold onto just the right volume of goods to meet demand while minimizing volatility risks.

Re-invent your distribution and delivery strategies: 

Delivery strategies such as in-store pick up for digitally purchased products (including curbside pick-up and drive-up pick-up) work like a charm.
It also helps to join forces with other businesses to run joint deliveries. You'll save a lot on delivery costs.
Exemplify your customer experience (CX)
Customer experience is already a crucial factor in online commerce. According to E-Consultancy, companies that earn at least $1 billion in revenues are guaranteed an additional $700 million after three years of investing in customer experience. A different study by PWC shows that 86% of consumers are willing to pay a premium for excellent customer experience.
This trend is expected to continue, which makes CX a crucial area when expanding your e-commerce presence. Some of the strategies to consider for improved customer experiences include;
Social media streaming

: One Canadian luxury retailer decided to hop onto social media streaming during the covid19 lockdown and made $1.4 million in sales within just a few weeks.  

Chatbots marketing

: Chatbots have been around for some time, but are growing in importance every day. Consider using the bots to upsell/cross-sell products, curate recommendations, and assist with product selection.

VR and AR

: There's no better customer experience than the immersive thrill generated by VR and AR. It's incomparable. Retailers who integrate the two into their marketing are guaranteed an edge in their industries.
How Can We Help?
NIX is a global leader in emerging business technologies. We develop, source, and help implement all the new techs small and medium-sized businesses need to accelerate growth and boost profitability. Contact us today, and let's help you make that all-important digital transformation.