PwC: Kharkiv is a Massive Outsourcing Hub in Ukraine
17 October 2018
On October 9th, Kharkiv IT Cluster presented the results of the extensive Kharkiv IT Research, which was carried out by audit companies PricewaterhouseCoopers (PwC) and IRS Group. More than 7,000 tech specialists from 36 local companies including NIX Solutions took part in it.
Market analysis showed that in 2018, Kharkiv occupies a second leading position in the number of software developers among the Ukrainian regions. According to research, there are 450+ active tech companies, which unite more than 25,000 experts.
The information technology industry is constantly on the grow. The overall budget of all projects developed in Kharkiv in 2017 is estimated by $803 million. Analysts predict a steady growth of the general revenue up to $1.805 billion by 2025. The results of the study confirm that more and more clients delegate the development of their solutions for their technological issues to the vendors from Kharkiv.
The majority of Kharkiv tech companies are export-oriented: 95% of total sales in 2017 were related to foreign customers (65% to the USA and 25% to Europe). With the current growth rates, it is expected that the cooperation network will only expand.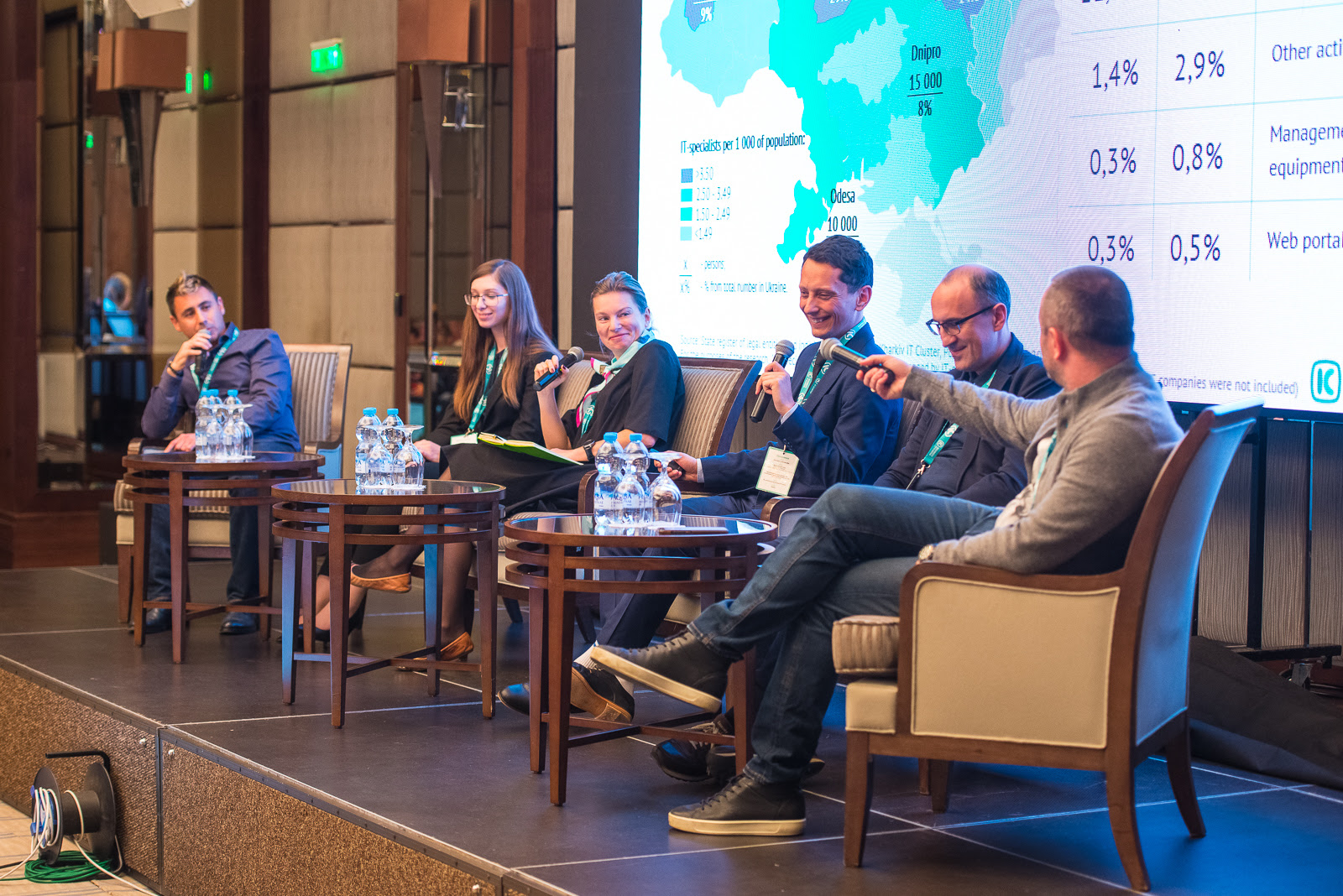 Global Sourcing Association (UK) called Ukraine the outsourcing destination of the year in 2017. Its CEO, Kerry Hallard, defined the country as a reliable vendor of IT services. 13 companies, which have offices in Ukraine, got in the list of The Global Outsourcing 100. 7 of these companies have offices in Kharkiv, and this amount is supposed to grow.
There is a fundamental knowledge of applied mathematics and information technologies, which is the basis of the local specialists' expertise. 72% of people engaged in the IT sector have a master's degree in technologies related to areas of science from the top universities of the country. However, in order to increase specialists' competence up to the worldwide industry standards, companies also invest in the internal and external education of their employees. 72% of local tech companies provide courses for their staff and external public.
Based upon the academic knowledge on the one hand and on the up-to-date expertise on the other Ukrainian developers work confidently with all modern technologies: Artificial Intelligence, Internet of Things, Machine Learning and the Blockchain. Among the top technologies which Kharkiv specialists develop, include content applications, applications platforms and collaborative applications. The main areas in which software developers in Kharkiv create product and cooperate with customers are healthcare, insurance, advertising, education, and entertainment.
Tech companies get the support they need from the local and national government in terms of tax deduction and granting visa-free entry to foreign citizens. Therefore, cooperation with them would be legally easy and comfortable. There are also some projects, in which the local IT community engage together with international companies. For instance, Kharkiv IT Cluster together with the Kharkiv City Council and Vodafone Ukraine are developing the Vodafone Smart City project. The program is being implemented in order to introduce a set of "smart" solutions in the field of transport, medicine, utilities, e-Government, and security into the urban infrastructure. Those will raise Kharkiv on a par with such cities as Amsterdam, Barcelona, and London.
Based on a macroeconomic SWOT analysis of the regional IT sector, PwC put forth optimistic forecast that predicts a stable and steady growth in all directions. Among strengths analytics mentioned: a large number of educational institutions for tech specialists; sustained industry growth that results in numerous positions for both IT and non-IT experts; developed city infrastructure; established cooperation between IT business, local authorities, and educational institutions.
Summing up the results of the research, experts made optimistic forecast and called Kharkiv a large IT hub of the country, which consistently increases the development pace, unites experienced specialists, who show expertise in various technological domains.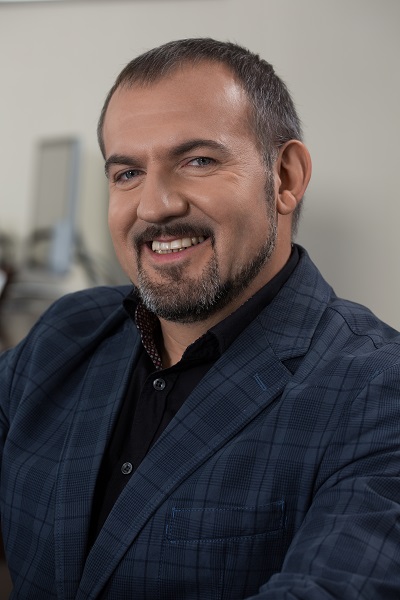 CEO of NIX Solutions, Victor Shalnyev, concludes the results of the research by stating, "Kharkiv is the cradle of three Nobel laureates in economics, physics and medicine, the strongest academic school of science and prestigious universities, which every year get into the international rankings. In such favorable conditions, the most powerful regional IT community has grown here – and thanks to this large-scale study by PwC and IRS Group, we can now confirm our reputation with impressive figures. Moreover, for three years running, companies within the Kharkiv IT Cluster have been working to transform Kharkiv into an IT hub on an international level – and the results of the study emphasize that we are on the right track. Even just 20 years ago, we were already brilliant technical experts, and over the years we have become good businessmen, have accumulated impressive expertise and created an excellent business ecosystem in the city. Our IT expertise, fundamental education, business reliability, and traditional Ukrainian hospitality is an ultra-combo that attracts business partners and customers from all over the world".
NIX Solutions is a leading custom software development company based in Ukraine. Since 1994 we have focused on providing innovative and cost-effective IT solutions and professional services for businesses worldwide. With our 1,600 expert-level software and QA engineers, we have built an impressive portfolio of over 3,000 projects. We develop solutions in various business domains: Fintech and banking, Manufacturing, Insurance, Biopharmaceuticals and healthcare, Geo-tracking technology, Internet and social networks, Telecommunications, Enterprise resource planning, Games and entertainment, E-learning and distance education. Our broad range of services includes custom software development, enterprise solutions, IoT and AI solutions, project management, DevOps and remote administration services, web/mobile development, quality assurance, QA automation, and graphic design.