NIXMulticonf #4: 35 hours streaming, 38 speakers and 17 000 viewers
3 December 2020
On October 24th – 25th NIX organized one of the largest online tech conferences in Ukraine and Eastern Europe. Now, when the dust has settled and everything is finally over, we are ready to share how it all went.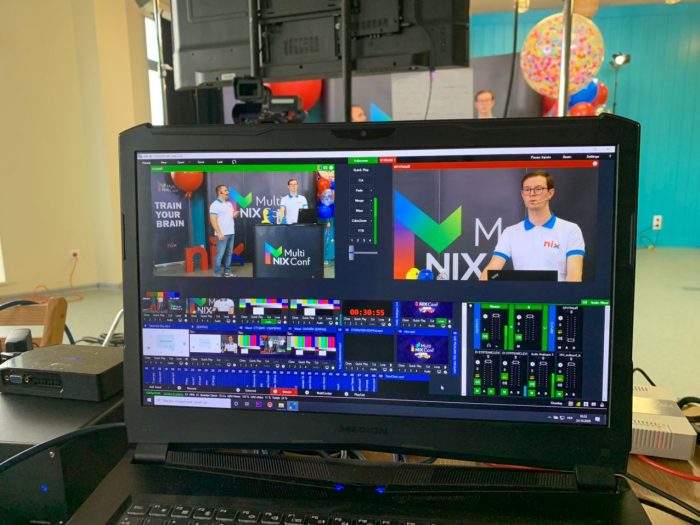 Over two days, 17,000 viewers joined the stream on the YouTube channel. Junior, Middle, and Senior specialists watched over 30 talks from world-class experts. In four years in a row, NIXMultiConf has become a platform for knowledge exchange between different specialists from the IT community. Developers, testers, designers, business analysts, project and HR managers – this is just a brief list of specialists who participated in the event. 
We believe that in conversation with colleagues – both more and less experienced ones – you can get a new perspective for understanding a certain problem and find an unobvious solution for your everyday tasks. Therefore, this is one of the ways to develop your professionalism and expertise.


This was the first time the conference went online. The virtual format allowed us for the first time to go outside of Ukraine and stream all over the world. Our streams were watched in Eastern and Western Europe, Great Britain, Egypt, Kazakhstan, Uzbekistan, South Africa and the USA. Thanks to the new format, foreign experts were able to appear on the air of NIXMultiConf # 4:
at the ThinkPython meetup – Emmanuel Tolev from Elastic (UK), Sebastian Neubauer from Blue Yonder GmbH (Germany), Tatiana Al-Chueir Martins from BBC (UK);
The conference had 3 keynote speakers within the ThinkPython track: 
Multiconf as a MultiTool for Any Expert
The latest technology news, the possibility to exchange experiences with colleagues and find challenging projects – we were pleased to offer our attendees a wide variety of opportunities. The first day was devoted to JS, Android, PHP, WordPress, Python, DataScience, and Sync.NET meetups. On the second day, Salesforce, Java, Design, QA, PM, BA, and HR presentations were held for designers, testers, and non-technical specialists.
We considered our conference as a multitool that gives viewers instruments to open multiplex knowledge from different IT domains. Some of our presentations on tracks are relevant to any person, others – are highly specific. "How to avoid professional burnout" – this is something you need to know no matter whether you're into coding, testing, or coordinating teams. At the same time, we prepared presentations about the new features of C # 9.0, the difficulties of running Legacy projects, and the pitfalls of enterprise development. 
Junior specialists learned about common mistakes in mastering JavaScript and the importance of Data Engineering in the crowded big data world. QA experts were reminded: you don't need to know how to code thoroughly, but a basic understanding of any programming language is a significant contribution to the bank of skills (and projects to be proud of in the portfolio).


"This was my first experience as a speaker for a large audience, as well as in an online format. It was very cool! The speakers had a unique opportunity to listen to their colleagues' reports live and to support each other. I was very pleased to get warm feedback from people. This means what I am doing is really useful."
                                                                                                                                Natalia, Business Analyst at NIX
NIXMulticonf #4 in Figures
NIXMultiConf #4 became a great experience for all the participants: speakers and viewers, hosts and event managers. Let's briefly look at things that formed during the event: 
2500 people signed up to our newsletter;
17K people watched the stream;
35 hours lasted the stream;
600 questions received from the viewers and thousands comments at the YouTube channel;
38 speakers, including 3 keynote speakers from BBC, Elastic and Blue Yonder GmbH;
36 presentations about technologies, development approaches and effective performance;
15 tracks among which 4 (Python, Data Science, Salesforce and HR) appeared at Multiconf for the first time;
15 event team managers including directors, cameramen and sound directors;
13 hosts on different tracks;
We enjoyed the event so much and are really proud that Multiconf has become a massive platform for people from the tech industry where they can exchange their knowledge, discuss challenging cases, offer unobvious solutions and grow professionally. 


"I was especially pleased that experts from other companies and even countries were invited to NIXMultiConf. This is the largest indicator that the event has grown significantly. The only thing missing was communication with a live audience, but as for me, everything went great, although it was the first time we went online. The event's format does not matter much when all sides are focused on results." 
                                                                                                                                              Alexander, PHP developer
What's next?
This year our annual conference came out in an unusual format – for the first time we went online. Last year our community has grown to 4,000 professionals who attended the event offline and this year it has hit the records. So we are sure that we are on the right track. NIX professionals keep developing expertise, sharing knowledge, exchanging experience, and learning from the colleagues.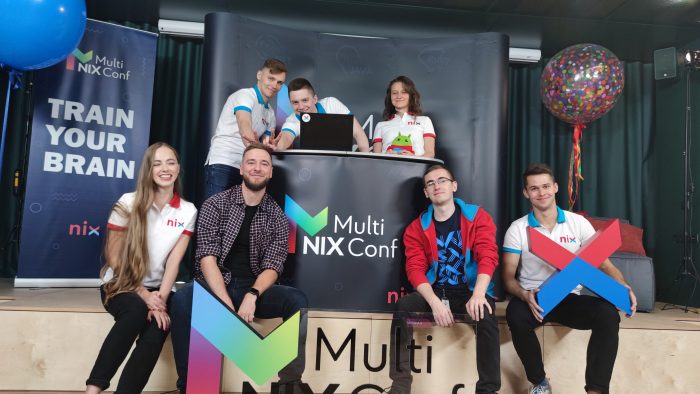 Now, when the event is over, we have already started the preparation for the next Multiconf. Our specialists are selecting the most relevant topics and the event managers are inviting top industry experts. Let's grow together & see you next year. 
Meanwhile, we will release textual versions of our presentations. So stay tuned!