NIX Solutions' team presented the Ukrainian IT industry at a conference in London
14 June 2017
NIX Solutions' team presented the Ukrainian IT industry at a conference in London.
What do people in Great Britain know about Ukraine? Probably not as much as we would want them to. However, they are willing to learn more, and this is a great opportunity for us to take a step forward. This year British media company Emerging Europe has done a significant job "opening" Ukraine to the British business community. NIX Solutions has been actively taking part in this: we provided informational support and presented the Ukraine that we love and are proud of.
The last stage of this large-scale campaign was the Outsourcing in Ukraine seminar in London. NIX Solutions' team, headed by Igor Braginsky, the president of the company, presented the perspectives of Ukrainian IT to British business- representatives.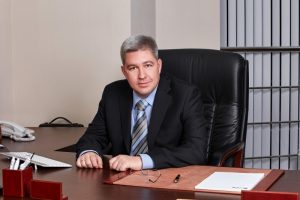 Summing up the seminar and talking about important things that need to be done, Igor said, "When we talk about Ukrainian IT, everything is clear. We have the best specialists, we are easy to work with, and we guarantee the quality of our product. What does Europe know about Ukraine? Unfortunately, not as much as we would want them to. In London, we presented IT-Ukraine to British business. We have shown that Ukraine is young and passionate, efficient and experienced, can work and be on the same page with both: established European businesspeople and ambitious start-uppers. And the most important thing is that we have done this at the very right time: the Brexit story is already affecting British businesses and people see the solution in outsourcing, and I am talking not only about the IT industry. To open up Ukraine to the British at such a moment is a great and right step."