How to Leverage Logistic Automation to Revive the Shipping Sector Post COVID-19
30 September 2020
The logistics & supply chain industry was one of the worst-hit by the Coronavirus pandemic. As an integral part of value chains, logistics and supply chain companies facilitate trade and commerce within and across borders. Right now, businesses in the sector are reporting massive disruptions that threaten to impact the industry severely.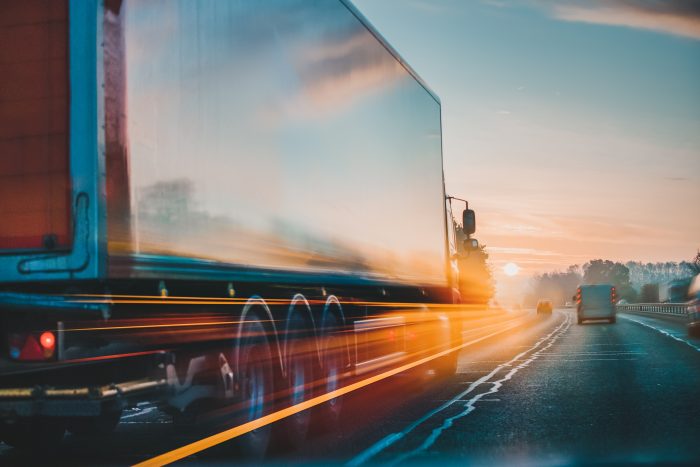 According to B2B International, the repercussions range from social and economic hardships to channel matrix changes, transportation, health & safety, and so on.
Social and economic hardships
Social and economic hardships generally refer to how the pandemic has affected our social lives and financial well-being. COVID-19 forced many businesses to downsize or shut down completely.
In the hotel industry, one of the worst-hit, up to 95% of businesses were partially closed at some point. Economic output also fell significantly as most workers were asked to stay at home, and the rest worked fewer hours. This severely burdened the supply chain industry.
What's even more noticeable is that the pandemic has affected various industries differently, even within related areas of the economy. Take a look at the food manufacturing and processing industry, for instance. Traditionally, the US spends about 54% of its food budget away from home. But, with nearly all the restaurants shut, it meant that most people were forced to eat at home.
The result was a near-zero demand for restaurant tables and a massive spike in demand for retail channels, mainly groceries. This heavily affected the food supply chain.
Transportation challenges
Finally, transportation has been another major challenge. Assuming that a manufacturer could (miraculously) produce the needed products on time, package them right, and secure placement on the shelf, transportation becomes a huge stumbling block for two key reasons.
First, carriers need to meet a specific capacity to transport cargo profitably. That extra capacity has been unavailable, thanks to the pandemic. Secondly, logistical limitations have abounded during the pandemic. Many drivers have been unavailable throughout the pandemic because they are sick or out of fear of catching the virus.
Additionally, overloaded delivery docks and storage areas, combined with a shortage of refrigerated trucks, seriously slowed shipment.
Automation is Key as We Exit the Pandemic
Supply chain managers are increasingly focused on leveraging automation to help their organizations rebound after the pandemic's shock.
According to a recent PwC survey of 288 US-based CFOs and financial leaders, 34% of the leaders plan to bank on automation to improve the "speed and accuracy" of decision making within their supply chains. The leaders say that their companies "lost response time during the crisis" and failed to get the data necessary to make informed decisions around key areas such as taking price actions to move extra stock and identifying opportunities to shift their mix of offerings. They'll be moving with speed to right those wrongs.
In light of this pressing need, we've identified three key automation strategies logistics and supply chain organizations can implement to accelerate their efforts.
Robotic warehousing simply means introducing robots in the supply chain system to boost efficiency and productivity. It's worth noting that many warehouses already use robots at various levels. What we need to see is a concentrated effort to make these warehouse robots the "new normal."
Warehouse robots can be grouped into five categories including;
 Automated Guided Vehicles (AGVs)

Autonomous Mobile Robots (AMRs)

Automated and Storage Retrieval Systems (AS/RS)

Warehouse drones

Picking robots
Not every supply chain and logistics company will need all of these automated robots. Indeed, many may only need two or three tools from the list. What's important is how much these tools can strengthen and streamline your processes. Automated technologies handle repetitive warehouse tasks quickly, cost-effectively, and with minimal error. Above all, machines don't need sick days or holidays – they work 24/7. Those long hours will be critical as we exit the pandemic.
Blockchain technology can be the backbone of the digitized supply chain. It helps customers and businesses track their products from the time of pickup right through delivery. Blockchain also features a permanently saved digital ledger, making it an incredibly safe and secure technology in managing relationships between businesses and customers. 
Some of the ways this technology can help, post-covid19, to accelerate the recovery of the supply chain and logistics industry include payments, tracking goods, and monitoring cold chains. Blockchain payment methods, such as Bitcoin, are not only more reliable but also less expensive. Tracking allows the seller and buyer to monitor the progress of their shipments. Walmart already tracks pork meat from China using blockchain.
Finally, blockchain allows supply chain companies to record the humidity, temperature, vibration, and other parameters in cold chain monitoring. This way, it becomes less expensive to keep food and pharmaceutical products shipped in cold/special storage at optimal conditions to prevent them from going bad.
Accelerate IoT, AI, and Data Analytics 
The supply chain and logistics industry also need to fast-track their Internet of Things (IoT), Artificial Intelligence (AI), and Data Analytics implementation to boost operation and speed up processes. IoT devices in the supply chain provide an effective way to track and authenticate products and shipments using GPS and other technologies. Besides, IoT technologies can also help with monitoring storage conditions.
Artificial Intelligence, meanwhile, provides supply chain management with contextual intelligence, which can help reduce operating costs and boost inventory management. AI also offers intelligence to increase productivity and refine demand forecasting. More accurate demand forecasting can be instrumental in addressing transportation challenges and changes in channel mix.
Finally, data analytics also helps with demand forecasting and inventory management. But there's more. Supply chain analytics is also vital in improving internal operational standards and speeds up material movement. In the end, businesses can fulfill more orders, thus making more sales and earning good revenue.
About NIX Solutions
NIX Solutions is the preferred business technology provider. We specialize in developing and supplying cutting-edge tech solutions to expand market share and boost profitability. Contact us today to learn more about high-impact supply chain technologies as we emerge from the COVID-19 pandemic.