How to Leverage Digital Transformation of the Pandemic Era
12 October 2020
The impacts of the СOVID-19 pandemic are there for everyone to see. Many small businesses are in ruins. According to a recent ITC (International Trade Center) survey concluded in May 2020, one in four small businesses in developing countries will close permanently due to the pandemic.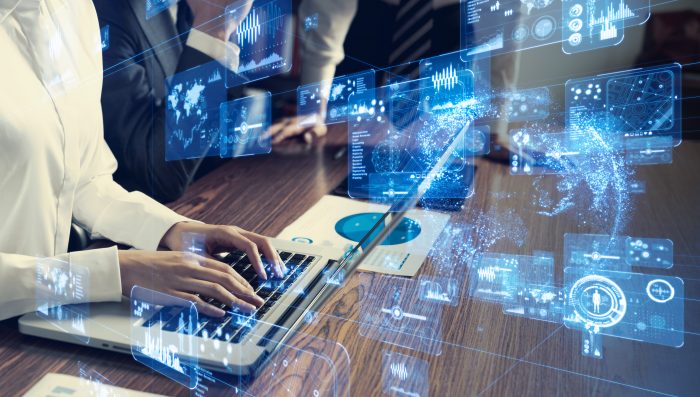 The study also shows that in total, 60% of businesses were affected throughout the world. Although the smaller businesses (SMBs) were the worst affected (67% were strongly affected), the large companies felt the impact too. At least 42% of large-scale enterprises experienced various interruptions.
The impacts came in many forms. Many small businesses were forced to close, thus lost customers. The majority also had to cut their workforces. The loss of talent means that these businesses are going to suffer even more in the medium-term.
Additionally, many businesses could not ship products while those on the other end couldn't receive supplies on time. This disruption in the supply chain saw SMBs run out of stock, and some even go out of business.
Businesses must learn from the crisis and become more resilient to weather similar challenges in the future. A digital transformation is the first step to business resilience in the modern-day.
Reliance on Digital Transformation to Emerge Out of COVID-19 Stronger
One of the main outcomes of the coronavirus pandemic is the accelerated shift to digital. Over the past few months, Covid19 forced us (as a society) to change the way we work, interact with loved ones, spend leisure time, and so forth. Most of these activities now rely a lot more on digital platforms and technologies. Businesses that adapt quickly to the "new normal" will be the biggest beneficiaries.
A recent study by Deloitte, for instance, shows that forced adoption of online and mobile shopping saw digital-first banks expand their combined customer base by 35% to the detriment of wholly brick-and-mortar banks. Goldman and Sachs, for instance, acquired 25% more digital customers.
Visa and MasterCard are two other companies that benefited immensely. Visa saw more than 13 million customers in Latin America only while MasterCard reported a 40% jump in contactless payment transactions.
You, too, can learn from these success stories and take steps to make your business more prepared for the digital revolution. Let's take a closer look at how you can adapt to stay afloat.
Identify value areas and develop a roadmap to achieve your goals
The very first step to any digital transformation involves taking stock of what you already have, what's missing, and how to accomplish your goals. More importantly, you'll need to make assumptions about the value and feasibilities underlying them. These assumptions must be based on emerging customer behaviors, supplier dynamics, and regulation.
For instance, it's essential to recognize that some folks are using several digital tools for the first time. At least 35% of Generation Z, for example, are using video chat for the first time. About 54% of households with incomes higher than $100,000 are also using online streaming software for the first time. It's important to closely monitor these developments and design the right roadmap to fully address any emerging trends.
Evaluate the role of business building in entering new markets
Many businesses will be considering building something outside of the core company in an attempt to recover from the crisis while simultaneously meeting the needs of changing customer behavior. But can you afford it? Are you in the position of business-building? Keep in mind that only 10% of business builds succeed. And these are typically very organized enterprises that adopt a structured approach to the build process.
Given these considerations, it may be better not to build. Indeed, it would leave more cash to run the existing business. You can always turn to data analytics and automation to find new avenues for revenue. However, if you decide to build a new digital offering alongside the existing business, make sure you have the capacity.
Stick to agile processes over legacy operations to boost productivity
The nature of the covid19 crisis has required teams to act quickly amid uncertainty, make decisions with limited oversight, and react near-instantly to immediate needs. In some cases, it was a case of 50% of the people making 8% of the decisions. In the end, though, businesses are learning that it can work – that you can scale quickly to meet new demand if you're up for it.
However, there's always the possibility of going back to your legacy ways – reverting to default, so to say. CEOs must take deliberate steps to protect what has worked well during the crisis and guard against the legacy methods creeping back into the workforce. For instance, many organizations have immensely benefited from the agility of video conferencing. You must not go back to in-person conferences, even post covid19.
Prioritize technologies that will allow you to thrive immediately 
You'll need a selection of vital technologies to catapult the business into recovery and set you on the path to profitability in the shortest time possible. This, however, won't be a straightforward process because technologies are not cheap. Nevertheless, the management must consider the need to fast-track productivity by adopting the best software solutions.
Ideally, you'll need to invest in three key areas, i.e., value creation, flexibility, and cybersecurity. Make the necessary upgrades to modernize your legacy systems and micro-service architecture. You can also build a new tech stack altogether. This may require adding the CIO to your covid19 recovery leadership team and having them report directly to the CEO. It makes the CIO more involved in shaping business strategy and has shown faster progress in achieving business goals.
Are You Prepared?
A well-planned digital transformation has the potential to completely change your fortunes as we merge from the covid19 pandemic. But are you prepared for that next step? If so, NIX Solutions can help. We're a globally recognized business tech provider, specializing in custom solutions. Contact us today to speak to an expert.