How to Submit Your Site to Yandex 2016
21 December 2016

Yandex is the most widely used search engine among Russian-speaking people. It provides many services, including Yandex Music, Translate, Maps, Video. It also provides great tools for website analysis and optimization such as Yandex.Metrica and Yandex.Webmaster. So if you have a website, submitting it to Yandex is an important part of your business promotion on the Russian Internet.
Here, we considered:
Using the Yandex.Webmaster
Website Verification with Yandex.Webmaster
Share or Grant Access to Yandex.Webmaster
How to Set Up Yandex.Metrica on Your Website
Grant Access to Your Yandex.Metrica Account
How to Add a Website to Yandex
There is a simple form to add your website for indexing in Yandex.

In https://webmaster.yandex.ru/sites/add/, enter the URL of your website's home page. If you're not sure if your website has not been submitted to Yandex yet, don't worry; the program will let you know.

Using the Yandex.Webmaster
Depending on the content language, submit your website to Yandex.ru or Yandex.com. After doing so, you can enter the main URL and start using Yandex.Webmaster.
This tool provides quality information about your website indexing. It follows up on the indexing process and assists with increasing your website's ranking in search results.
Yandex.Webmaster provides detailed information on:
Recently indexed pages and the necessity of re-indexing
The most useful keywords
How to avoid viruses and penalties
How to check the website for violations and technical errors
What you should do to improve website ranking
The number of backlinks and their effect on your ranking
How to identify any indexing problems
How optimized is your website for mobile devices
How to increase search engine visibility
If your website has sub domains, you need to add them separately.


Website Verification with Yandex.Webmaster
To verify your website:
Download and add file (https://www.examplesite.com/yandex_XXXXXXXXXXXXXXXX.html) to your website's root directory. Don't change the website name from Yandex.Webmaster
Add into the head section of the meta tag: in home page HTML code
Add in DNS of domain https://www.examplesite.com a TXT record: Yandex-verification: ХХХХХХХХХХХХХХХХ
Add and verify in Yandex.Passport the email shown in the WHOIS data, and thenclick the "Check" button. We look at the following fields in WHOIS data: Email, Contact, Registrant Email, Admin Email, Tech Email.
Once your website passes verification, it will be queued for submission.

Share or Grant Access to Yandex.Webmaster
If you need to share the access to our Webmaster's account, which happens often, it takes just a couple of minutes:
Select your website on the Webmaster dashboard
On the left sidebar, select 'Access rights'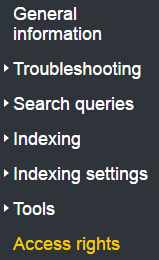 Enter the account login that you want to share.


Once the website is added to Yandex.Webmaster under that account login, the site management rights will be automatically confirmed.
To cancel site management rights for another user, go to the Management rights page.

How to Set Up Yandex.Metrica on Your Website
Yandex.Metrica is a tool to determine the number of visitors to your website and analyze their behavior as well as help you measure traffic flow and advertising efficiency. The working principle: code on-site, write the data about all visitors on-site, and transfer them to another tool. With Yandex.Metrica, you can control your Yandex.Direct campaigns and monitor paid traffic. Determine the most effective promotion approach.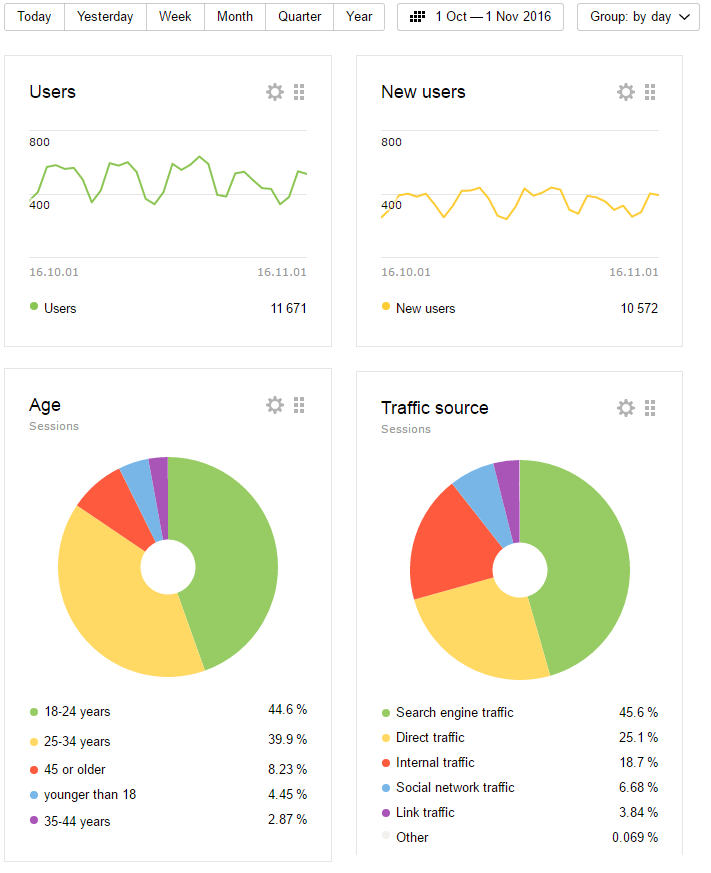 Steps to install Yandex.Metrica:
Registration: Create a Yandex account or log into an existing one. Visit the registration page here.
Getting a counter code
Go to the home page of Yandex.Metrica and click the Add counter button.

Fill out the short form with the name, site address, and some settings. Confirm by clicking Create counter. In settings, tick the features you need.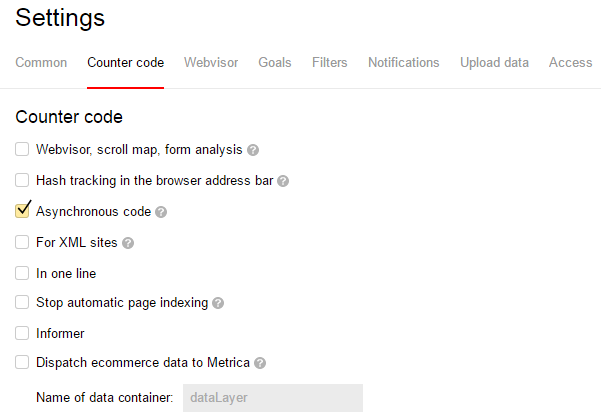 Counter code installation
To get accurate statistics, add a counter code to all pages of the website. This code can be located anywhere in the HTML code but preferably, closer to the top of the page. Don't forget to refresh code parameters after changing them on all the pages.

Grant Access to Your Yandex.Metrica Account
To share your Yandex.Metrica website account, do:
Find your site on the list of counters and click on it.
On the left menu, select Settings, then Access, and then Add user.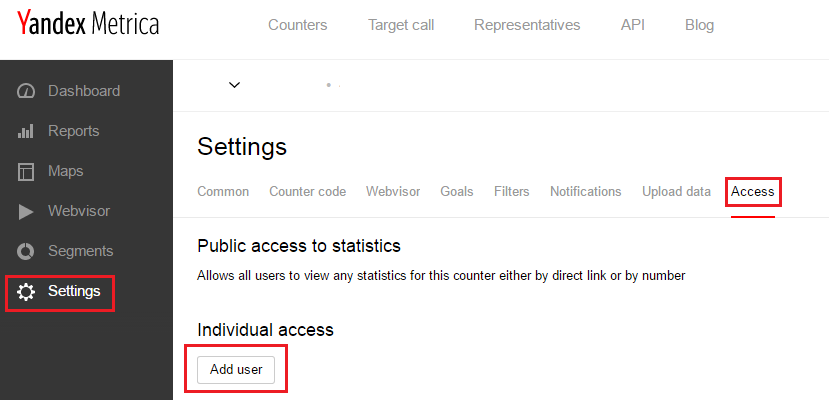 Enter the login of the user you want to share access with.
Select the access level.
Confirm by clicking Add.
In summary, Yandex tools valuable for website promotion and analysis. They are easy to use, fast and powerful. Follow the Yandex rules to improve your website ranking and visibility.