Google Ukraine shares their tips on website creation
18 May 2017
Nowadays one of the most essential conditions for a company's effective work is website usability for users. A website should be intended for mobile devices if you don't want to lose your audience. According to different researches, if it takes longer than three seconds to load, almost 50% of users abandon sites.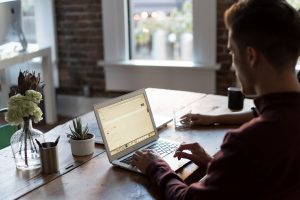 Here are some tips by the Head of Marketing of Google Ukraine for people who want to create the mobile version of the site:
1.                Your site pages should be properly displayed on mobile devices.
2.                Your site content should be easy to browse.
3.                A call to action should be noticeable—place it in the foreground or in the center of the page.
4.                The menu should be laconic and easy.
5.                Simplify website navigation and use a logo as a link to the home page.
6.                Nothing should hamper navigation; promotions should not block your content.
7.                Visitors should find the information they need without setbacks.
8.                Add search filters for more specific information.
9.                Segment audience; create categories on the website (clothing for women, men, and children).
10.           Visitors should be allowed to get to know your site before requesting their personal information.
11.           Let users do their shopping in guest mode.
12.           Fill in certain fields with registered users' data in advance to simplify site usage.
13.           Add call buttons to contact the operator.
14.           Let visitors save the information and complete conversions on other devices. Conversion is recorded in case the user clicks on the ad and performs a valuable action for you. It can be purchase from an online store or a call from a mobile phone.
15.           Add a numeric keypad to facilitate numeric input.
16.           Add drop-down menus, checkboxes for easy ways of information input.
17.           Add a calendar on the website to make booking and event planning easier.
18.           Notify visitors of incorrect information. For example, when filling out the registration form.
19.           Create simple and short forms for effective data processing which visitors would fill in for registering on the website or making a purchase without being registered.
20.           Close-up photos in high quality are a must for the primary images of the goods.
21.           Specify the way it is best to browse through the site: in portrait or landscape orientation.
22.           Let visitors perform all the actions in one window without opening new tabs.
23.           Point out the version of the site for mobile devices and computers.
24.           Visitors should be able to search for stores or goods hereabouts.