Getting Started with Business Intelligence and Analytics
6 April 2020
The global Business Intelligence (BI) market has expanded exponentially in the last few years. Today, more than 46% of small businesses use a BI tool, with BI's market value predicted to reach $29.48 billion in 2022.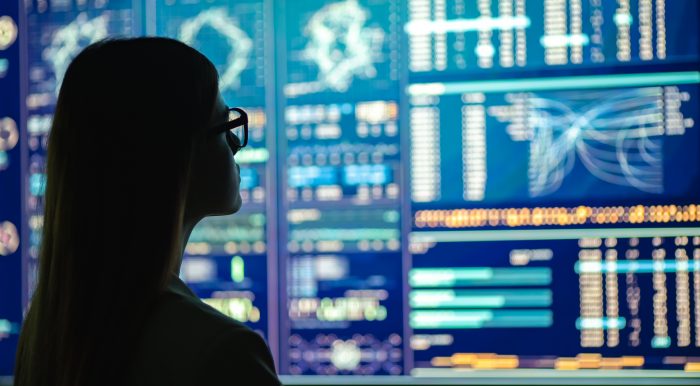 Allied Market Research reports that mobile business intelligence is expanding particularly fast. The mobile BI market value is projected to rise from $4.1 billion in 2016 to $16 billion in 2023 – a growth rate of 21.6% CAGR. In fact, Mordor Intelligence puts the projection slightly higher at $17.02 billion.
Unfortunately, the vast majority of companies, even those who've adopted BI already, are experiencing challenges with the technology. Gartner reports, for instance, that 87% of organizations "have low BI and analytics maturity."
This guide aims at helping the small business owner or executive understand the basics of business intelligence, how it can impact your bottom line, and how to implement it.
Defining Business Intelligence
There are different definitions of business intelligence, but, at the most basic, BI refers to a collection of strategies and tools used to analyze and extract value from business data.
It's important not to confuse business intelligence for business analytics, however. Although many people use the two terms interchangeably, business analytics (also known as advanced analytics) is a subset rather than a competing term for BI – it focuses on the methods used in BI.
The entire process of business intelligence can be divided into four steps;
Data collection
Data standardization
Data analysis
Reporting
The BI infrastructure, meanwhile, typically comprises six resources;
Data sources
ETL tools
Data warehouses
Online analytical processing cubes
Data marts
Reporting tools.
Enterprise Applications of Business Intelligence
BI, in the enterprise environment, helps with four main things; measurement, analytics, collaboration, and reporting.
BI is mostly used to measure business KPIs. By feeding data from sensors, web traffic, and CRM systems into business intelligence tools, businesses are able to measure key KPIs. Supply chain companies, for instance, now use sensors to automatically regulate shipping temperatures to prevent perishable goods from going bad.
Analytics involves identifying patterns in data to extract value. Once meaningful insight is derived, the information can be used to boost efficiency in different business processes. Digital marketers, for instance, rely on CRM tools to qualify leads in a bid to drive sales.
Bi makes it possible for teams to work across the same data and files simultaneously and in real-time. Through advanced dashboards, for example, teams can collaborate on time-sensitive projects and even build their sections of the report without any stumbling blocks.
Report generation comes as a standard feature in most business intelligence software. The feature allows for the seamless production of regular reports as well as the automation of critical tasks for analysts. A key advantage of BI reporting is that it replaces spreadsheets and word-processing programs.
There are many other enterprise BI applications, including Online Analytica Processing (OLAP), process mining, benchmarking, and data mining.
How to Adopt Business Intelligence in 8 Steps
Implementing BI can pose several challenges, especially if you've never used BI tools before. Experts widely recommend the following 8-step guide as the simplest way to get off the mark with the technology;
Begin by explaining to the employees and your bosses that the company needs to adopt a new technology (BI) to improve the bottom line. Then, take time to explain to each person what BI means, how the company stands to benefit, and your goals. Only proceed to the next step when everyone's on the same page.
Compile a BI requirements documents
We recommend buying 3rd part BI solutions if you're a small business. Large enterprises, meanwhile, would be better off with custom solutions built specifically for that organization. Once you've established where you belong, write down what you need to acquire/build the necessary BI systems.
The team should be drawn from every department in the organization and is tasked with making sure that the BI rollout is a success. Among other things, the team will help with decision-making, especially on selecting data types and ensuring smooth access to data. Make sure to appoint/ hire a BI Team Leader, BI Engineer, and a Chief Data Analyst.
Document your BI strategy
Now that you have the team in place, it's time to lay out your plan. Some of the things you need to plan for are data sources, primary KPIs, and reporting standards. This is also the phase where you choose between traditional BI (exclusive to executives) and self-service BI (open to everyone, including end-users).
Set up data transmission tools
This is where the real work lies, and one of the reasons SMBs should consider third-party vendors. If you go with custom BI, you'll need to do a lot of data structuring, a potentially confusing process for beginners. Implementing ETL (Extract, Transform, Load) tools is also required. A 3rd party vendor will do implementation and data structuring for you.
Configure a data warehouse
A data warehouse is a special type of database used for storing historical information in SQL form. The warehouse is connected to your data sources and ETL tools on one end and a dashboard and reporting tools on the other. Since the warehouse can be rather complex, businesses often use tools such as Data Marts and OLAP solutions to simplify warehouse transactions.
Prepare an end-user interface
Currently, the two primary BI end-user interfaces are reporting tools and dashboards. It's worth noting that BI reports, which were initially static (either based on future trends or past events), are now presented as interactive, customizable dashboards. Most companies find ad hoc reports the most straightforward and most helpful. Unlike weekly or daily reports, ad hoc reports can be pulled right at the moment of viewing the report.
Finally, you have everything set up. You're ready to start using your BI system. To extract maximum value from the investment, make sure to train end-users on how best to use the various BI tools.
NIX Solutions Can Help
NIX's experience has helped many SMEs implement and get started with business intelligence. Be the next success story. Contact us today to schedule a consultation.