FinTech Evolution: Six Trends to Watch in 2020
20 February 2020
The evolution of financial services technology (FinTech) is in overdrive. Last year, technologies such as mobile banking, online banking, and mobile banking security grew tremendously. Indeed, by the end of 2019, 90% of smartphone users had made a mobile payment, according to TechCrunch. Up to 36% used a mobile payment app. Last year, we also saw the emergence of automatic savings and pay-down services and apps that simplify and automate saving. These included Qapital, Digit, USAA, and Blast. Then, we also must mention the rise of voice technology in banking. Initially, the technology was only used by a handful of banks, including Ally Bank, Capital One, and the Mercantile Bank of Michigan. However, voice banking steadily increased in popularity over the year to become a critical service in many other banks across the country.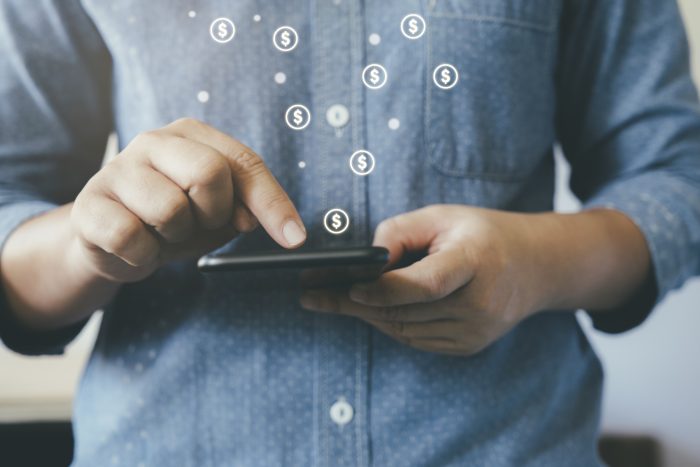 2020 To Be an Even Bigger Year for FinTech
Goldman Sachs, KPMG, and PwC all predict a massive year for the industry, with Goldman Sachs, in particular, forecasting that FinTech will disrupt up to $4.7 trillion of the revenue that traditional financial services enjoy in 2020. The following are six of the trends predicted to propel the monumental growth;
Digital-only banking 
Already, dozens of banks offer nearly all their services digitally. These include Moven, Monese, Revolut, First Direct, and Digibank. These Banks exist virtually and offer global payments, and P2P transfers exclusively digitally. You can also trade currencies, including Bitcoin and Ethereum, on their digital platforms. It's the clearest sign that the age of 100% digital banking isn't far away.
Obviously, there are a few challenges to overcome, especially financial fraud. However, the convenience of digital banking is pushing both customers and financial services providers in that direction. It's a case of mutual benefit.
So, expect visits to banks to drop significantly this year. Financial Online predicts that the visits will fall 36% by 2022.
Blockchain gets bigger – and better
Blockchain was one of the most talked-about topics in 2019. In the financial industry, everyone mentioned blockchain at one point or another. Eventually, however, blockchain technologies were incorporated into financial services processes much slower compared to other sectors.
This will change in 2020. Even though blockchain banking solutions still need a lot of testing, blockchain guarantees transparency and trust – two critical factors in finance. The technology also reduces transaction times and significantly improves cash flow.
To this end, financial service providers will incorporate a lot more blockchain solutions in 2020. PwC says that 88% of financial providers want to incorporate all innovations emerging from that front in 2020.
A move away from monolith microservices
"Microservices" has been a buzzword for quite a while. To reduce the costs associated with offering certain services, providers have sometimes preferred to break their application logic into smaller micro-apps that only act when called upon.
The problem, however, is that the current microservice architecture is not sustainable, especially as the number of services offered increases. Managing hundreds of small services independently is both time and resource consuming.
So, from 2020, financial services providers will likely move away from microservices to a new "monolith" where multiple services are held in one place but still act indecently when called upon. It's a much more low-cost approach as services can be managed simultaneously.
Entry and fast growth of Chinese-style FinTech ecosystems
The Chinese fintech ecosystem is much different from western-style models. In western countries and pretty much every other country outside China, fintech companies focus on providing a single or a few specific services. PayPal, for instance, specializes in online payments while Wealthfront offers wealth management services.
In China, however, it's different. Rather than focus on a single line of service, fintech companies (often giants in the industry) build ecosystems that provide every possible service the customer may need. Take Ant Financial, for example. Ant Financial offers online payments, investment solutions, mobile banking, and many other services.
It's an approach that has worked great for the large fintech firms in China. Ant Financial alone, for example, is worth over $60 billion and provides over 10,000 fintech jobs. Experts predict a move in this direction for the fintech powerhouses in the west.
Significant advances in AI and Robotics 
In 2019, we saw leading companies use robotics and AI to address key pressure points, mitigate risks, and reduce costs. Put together, these two technologies allow service providers to target capacities such as language processing, logical reasoning, emotional intelligence, and more.
In 2020 and beyond, there will be a lot more investment in the two areas, even to the point of replacing bank tellers with robots. Already, some fintech robots can sense the details of their environments and safely respond to information. Some can also recognize objects and respond appropriately.
PwC predicts that, in the next few years, we will see even more sophisticated robots and AI solutions that are able to perform not only more tasks but also more complex tasks.
Stricter FinTech regulation 
Finally, the financial services industry is one of the most heavily regulated. Yet, it also remains one of the most at-risk of cybercrime. Not a single day goes by without a headline-grabbing financial breach. The entry and the expected expansion of blockchain will likely make the industry an even bigger target for cybercriminals.
It means that agencies tasked with securing digital financial transactions have their work cut out. To protect financial companies as well as consumers, governments all over the world can be expected to come up with new legislation and regulations.
One area that will be even more strictly regulated is data ownership. A few experts, such as Jeffrey Bandman of CB INSIGHTS, predict the installation of national standards at some point, though not necessarily in 2020.
Get on Track with NIX
NIX is always at the forefront of any new fintech technologies. Whether it's blockchain or mobile payment solutions, we're always one of the first to learn about and even test out these technologies. Partner with us today so we can ensure that you're the first to adopt vital trends in your industry as you seek to steal a match on your competition.