Microsoft upgrade office apps for iOS 9, watchOS 2 and iPad Pro
8 October 2015
While iOS 9, watchOS 2 and iPad Pro are preparing for their debut and warming before the start, Microsoft decided to update corporate package of office applications Word, Excel, PowerPoint, OneNote, Outlook, and Translator for Apple-newcomers.
One of the major innovations in iOS 9 is multi-window mode instead of roll up in iPad (starting from iPad Air 2). The Split View divides the screen into two parts, so you can, for example, read mail in Outlook and create a reminder in OneNote at the same time. Or, as before, you can display one app on the top of another in a "Picture in Picture" mode (function Slide Over).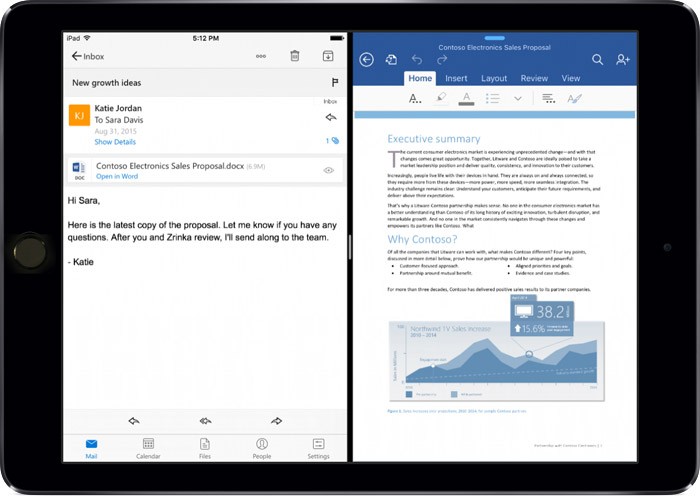 "Digital markers" of new MS Office now hold out promise to take full advantage from new iPad Pro: pens, lightning, and simple to use colour palette with adjustable line weight. The instrument will simplify creating and the collective work with documents. While using Apple pencil with iPad Pro, you can make marks just like you do it with usual pen in notebook.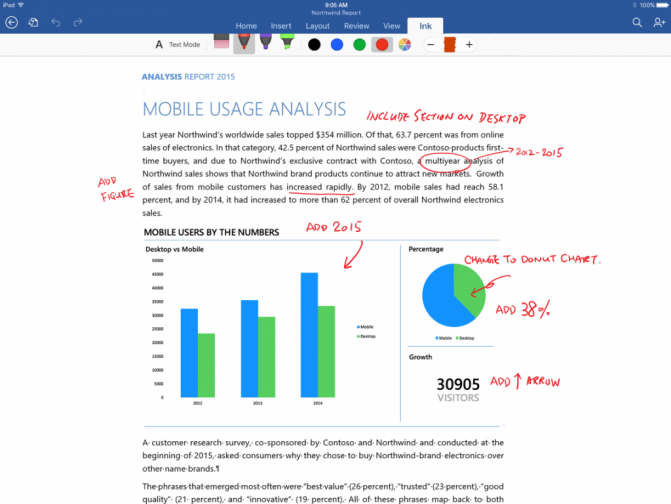 Outlook has become smarter – it stores information about meetings, and displays it on Apple Watch screen at the right time. Also Translator understands where you are exactly during a trip and suggests you phrases on local language: "good afternoon", "What time is it?", "How much does it cost?", etc.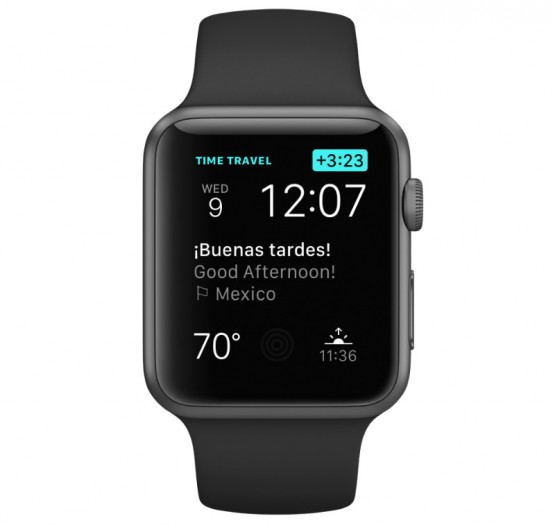 Slide Over and Picture in Picture will work on iPad Air, iPad Air 2, iPad mini 2 and iPad mini 3. Usage of Split View will be available only on iPad Air 2 and newer devices.
New versions of Word, Excel, PowerPoint, Outlook, OneNote, and Translator will appear in the App Store immediately after the release of iOS 9, watchOS 2 and iPad Pro.