How to Choose A Model For Outsourcing Operations
15 June 2018
Every business starts with the intention to grow; to reach a point of success in line with their goals and objectives.
Entrepreneur and life coach Tony Robbins once said: "if you're not growing, you're dying." Growth is critical for long-term prosperity. For as long as business has been around, outsourcing has been helping growth. As your company gets bigger and demands increase, certain processes can be outsourced to third-party contractors.
90% of companies cite outsourcing as crucial to growth. In IT, 72% of companies currently outsource various operations, and that number is expected to grow as demand for digital services increase.
In this article, we're going to show you how to choose the right outsourcing model for your business, but first, let's look at what can be gained from partnering with a vendor.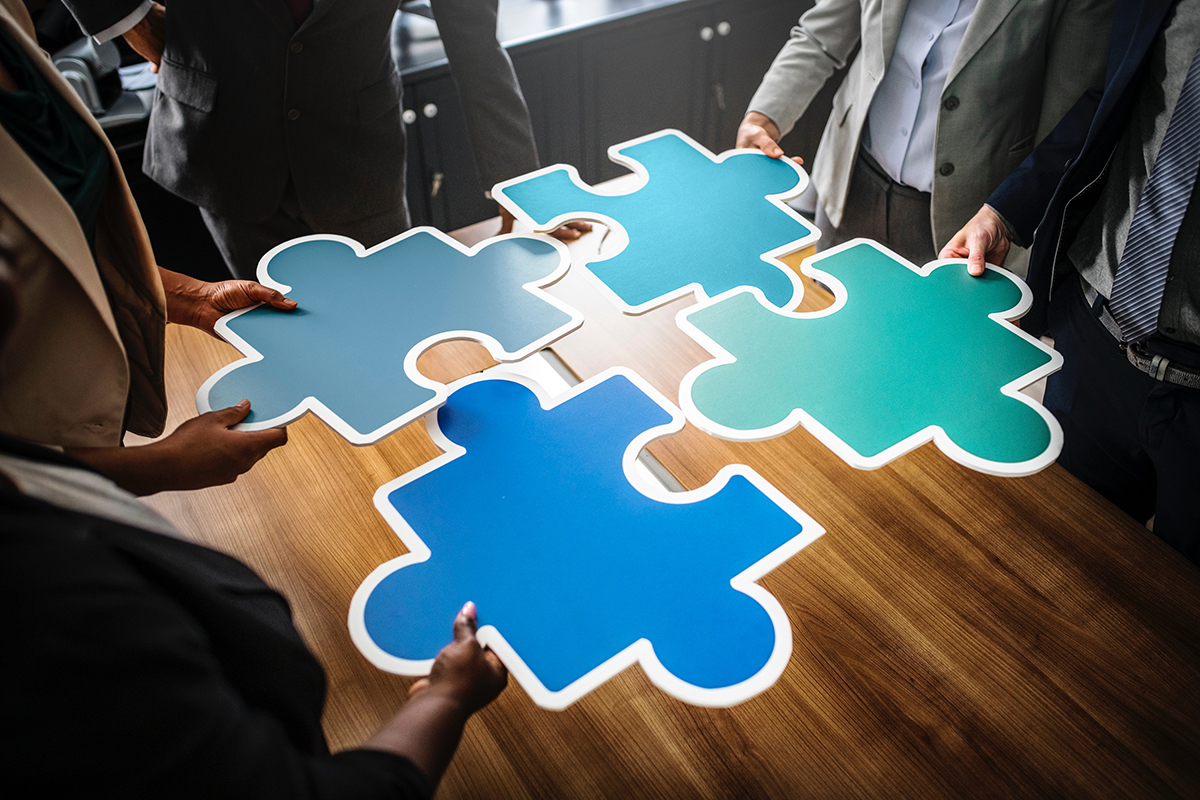 The Benefits of Outsourcing
Outsourcing is a business game changer. In 2005, consumer goods company Unilever made the decision to move from multiple enterprise planning systems (ERP) being used across 24 countries to one single system that covered all European operations. Without the technical expertise in IT, the company outsourced the development of the ERP system to a third-party specialist. The system led to €700 million in annual savings on operational activities.
Outsourcing has been used by household names from Google to Alibaba with great success. It can be of equal benefit to your business in a multitude of areas.
Cost savings
According to a study by Deloitte, cost savings are the primary reason for outsourcing for 59% of companies. And for good reason. It's estimated that outsourcing IT services can cut costs by 30%.
Outsourcing lowers operational costs while saving on staff retention and recruitment. As your business grows and workloads becoming more demanding, handing over work to a third-party vendor ensures you can fulfill client expectations without investing in a large team of staff.
Reduced overheads
Expansion or changing of premises requires huge investment and comes with significant risk — what if operations have to be scaled back? Increase in overheads can also be dramatic.
Outsourcing reduces the need for increased office space, giving you access to the expertise required, without the need for additional real estate.
Focus on key areas
As a business grows, core activities that helped build the company can become overlooked. Outsourcing aspects such as blogging, digital marketing, and web development free up your time to focus on the things you do best.
Flexible staffing
Outsourcing gives you access to additional resources when you need them. If the requirement is temporary, like developing a new website or building a mobile app, for example, it makes sense to use a specialized vendor rather than spend time and money recruiting and training staff.
Increased efficiency
Outsourcing gives you access to professionals that are experts at what they do. They understand problems and provide solutions quickly and efficiently. When compared to the time investment needed to build and train a team to perform at the required level, outsourcing makes total business sense.
Common outsourcing models
There are four common outsourcing models that businesses can use to access the third-party services they need, all of which are similar:
Contracting — transferring a process to an outsourcing vendor who will perform tasks or manage processes for a company. Contracted services can typically be used on an hourly, daily, weekly, monthly, bi-yearly, or yearly basis.
Staff augmentation — the hiring of additional staff to cover skill shortages without the need or the resources required to hire full-time. This model is popular when a new project needs to be managed in-house for a temporary period and is used successfully by large organizations including Citibank and Microsoft.
Build-Operate-Transfer — the use of an offshore outsourcing partner to build a team and manage operations at an offshore location. A common example of this is housing customer service or telemarketing operations in India — something done as a cost-saving measure by firms including Virgin and American Express.
Offshoring — hiring skilled resources from offshore vendors. This model is popular because of its efficiency and cost.
Your specific needs will dictate the type of outsourcing model that works best for your business.
If the operation is permanent — a large round-the-clock customer service team, for example — a Build-Operate-Transfer model will prove the best long-term investment.
If the need for skilled staff is a temporary one or a flexible on-going relationship is required (SEO, content marketing, and digital marketing services often require this), a combination of offshoring and staff augmentation is the best solution. This provides access to industry experts at a lower rate. What's more, services are flexible: payments can be arranged on a fixed price basis or on a pay-as-you-go model.
Choosing the right outsourcing partner
When you've settled on an outsourcing model, the next step is to find a partner. Making the correct decision is mission critical: the wrong company can deliver unsatisfactory results and ultimately damage your bottom line.
When assessing your options, consider the following factors:
Reliability — How experienced is the company? How long have they been in business? What is their track record like? Reliability is key to any business relationship. Make sure a company can back up its credentials.
Expertise — Does the company have the technical knowledge and expertise to provide the level of service you require? You can get a feel for this by talking to providers and discussing your project.
Communication — Clear dialogue is important to maintaining a smooth relationship and ensuring services are carried out in line with your requirements. You need to be able to contact your provider with ease and receive prompt responses to correspondence. Being in a different country isn't a problem, but providers should be able to communicate in your language and be available during office hours.
Experience — What kind projects has a provider worked on in the past? What were the results? The experience of an outsourcing company should be in line with what you require.
References — What do previous clients have to say about the services of a provider? Were they satisfied with the results? Are they still using the company? If not, would they use them again? Proven references are a good indicator as to whether a company is up to the task.
Conclusion
In the current, internet-driven business landscape, outsourcing can help businesses achieve growth without having to physically expand business operations. It is flexible, cost-effective and delivers the specific service you need when you need it.
When devising your next project, consider how outsourcing can help you meet your goals. Then, use this article to find a model and provider that delivers.