Beyond COVID-19: Why Telehealth is Here to Stay
2 July 2020
A few weeks ago, Merritt Hawkins released a report showing that close to half of all doctors in the US are using telehealth to treat patients during the Coronavirus pandemic. About one-third of those interviewed were primary care doctors who practice general internal medicine and pediatrics. The other two-thirds, meanwhile, are surgical, medical, and diagnostic specialists and subspecialists. It's the clearest evidence yet that telehealth is finally getting the attention it deserves. In the past, implementing telehealth solutions proved extremely challenging for multiple reasons ranging from technology to accessibility.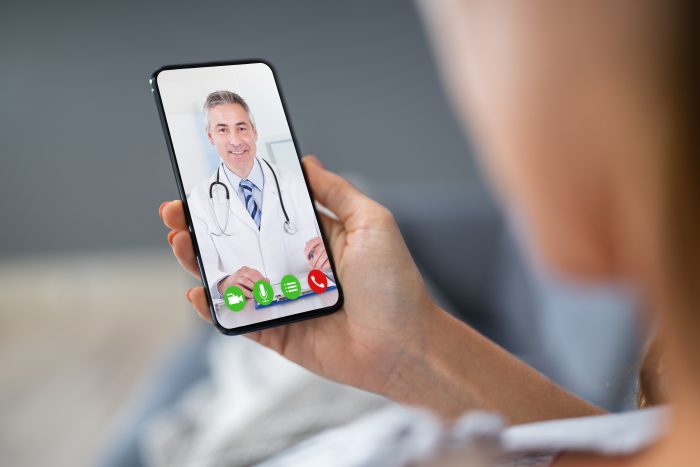 Just two years ago, for example, less than 18% of healthcare providers were using telemedicine, according to the 2018 Survey of America's Physicians. It looks like we're finally finding ways to get around those challenges.
Even better, the increased adoption of telehealth isn't exclusively attributed to the Coronavirus. Indeed, only 38% of the doctors currently using telemedicine solutions are attending to Covid19 patients. It means that most healthcare providers are moving towards telehealth as a long-term strategy.
Why It Makes Sense to Shift
There are endless reasons why shifting to telehealth makes sense for both care facilities/providers and patients. The Marriott Hawkins study, for instance, mentions "high burnout rates" among physicians. Cost is also a huge factor. And shifting to telehealth can definitely help address some of these issues.
The following are six other key benefits that make telehealth an invaluable investment and potential long-term solution to perennial healthcare industry challenges;
Telehealth increases practice revenue
One of the main challenges physicians mentioned in the Harriett Hawkins survey is dwindling revenues. Many practices already had revenue issues even before the pandemic. But Covid19 has significantly worsened the situation. At least 55% of the practices say they have recorded a decrease in revenues, with patient volumes decreasing by 60%.
The good thing is that Telehealth can provide a way out of this mess. For one, telemedicine allows practitioners to extend working hours to capture mobile billable time. Additionally, the new approach cuts down on no-shows and improves practice efficiency. The result?  More money for physicians.
It helps conserve supplies and bed space
Another critical challenge for healthcare facilities, even during this Coronavirus pandemic, has been the shortage of supplies and bed space. Both patients and care providers have been victims amid a shortage of these essentials. Sadly, even preventable deaths have occurred.
Fortunately, Telehealth is the ideal solution to this challenge. When we can care for patients without bringing them to the hospital, we reduce or even eliminate the need for supplies and bed space. A patient recovering from home, for example, doesn't need bed space at the hospital. The doctor doesn't need masks, gloves, and PPE either.
Expands healthcare access in rural areas
A recent survey by NPR, the Harvard T.H Chan School of Public Health, and the Robert Wood Johnson Foundation shows that one in four people living in rural areas cannot access healthcare services when they need it. One-in-four times, either the healthcare facility is too far to get to on time or just inaccessible.
Telehealth can help address some of these challenges because it shrinks the distance to the hospital; it takes the "hospital" closer to the patient. Additionally, telemedicine gives communities more specialist options. Patients can even choose to work with a doctor stationed in another state.
Protects medical personnel and patients 
Hospitals are a hotspot for infections. The CDC estimates that about 2 million people in the US are infected with Hospital Acquired Infections annually, resulting in at least 90,000 deaths. Some of the most common HAIs include urinary tract infections, surgical site infections, and various types of pneumonia.
With telehealth, there's no need to go to the hospital unless it's absolutely necessary. As such, the risk of patients infecting others or acquiring another infection are eliminated.  
Promotes proactive, patient-centered care 
The current healthcare system's reactive nature has tremendously contributed to the challenges currently facing public healthcare facilities. People wait to get sick before seeking remedies. Even worse, upon getting sick, everyone wants to run to the hospital to see the doctor. It's a situation that has consistently left hospitals full and healthcare providers overworked.
Telehealth promotes a new proactive approach where care is centered on the patient rather than the physician. Instead of waiting to get sick, patients can engage the doctor proactively to learn healthy habits, so they can avoid going to the hospital in the first place.
Supports most physician specialties 
Specialists, such as radiologists, traditionally had to work from the health facility. How else would they read x-rays, MRIs, and CT scans? The same applies to psychiatrists and cardiologists. Physicians couldn't get the work done unless they were physically present at the hospital.
Telehealth is changing that. Although these specialists still need to be at the hospital most of the time, they don't necessarily need to be there to do their job. A radiologist, for example, can now access x-ray images online, read them, and deliver imaging reports via zoom or other physician-supporting communication platforms.
Even More Barriers Removed by CARES Act
It's worth noting that most of the benefits discussed above will be made possible thanks to the recently passed CARES Act. Before the coronavirus, several regulations existed that made telehealth almost impossible to implement. The CARES Act has reduced or eliminated most of these regulatory barriers to pave the way for telemedicine.  
Medicare regulations, for instance, have, for a long time, restricted the availability of telemedicine for patients located in rural areas. Telehealth services were only allowed where the physician was located in an institutional setting. Under the recently passed CARES Act, this provision has been revised to allow telemedicine services at any location, including the care provider's residence.  
Another example is an earlier provision restricting telehealth services to "established" patients of the physician. A patient had to have visited the physician's office at least once within the past three years to qualify as "established." The CARES Act waives this provision, too, allowing physicians to employ telehealth solutions for both current and new patients.
Enter NIX Solutions
NIX Solutions is a specialist tech provider focusing on emerging business solutions. We develop and supply small and medium-sized businesses, including hospitals and individual practices, with bespoke technological solutions to drive efficiency and growth. Contact us today to learn more.