Artificial Intelligence in Human Resource Management: The Role of AI in Talent Acquisition
11 November 2020
Artificial Intelligence, AI, is quickly changing how we live and interact. The technology is redefining what we can achieve with digital technology from mechanical industries such as automotive and airspace to more customer-focused niches like hotels and tourism. The human resource department could be the next front of the IA revolution.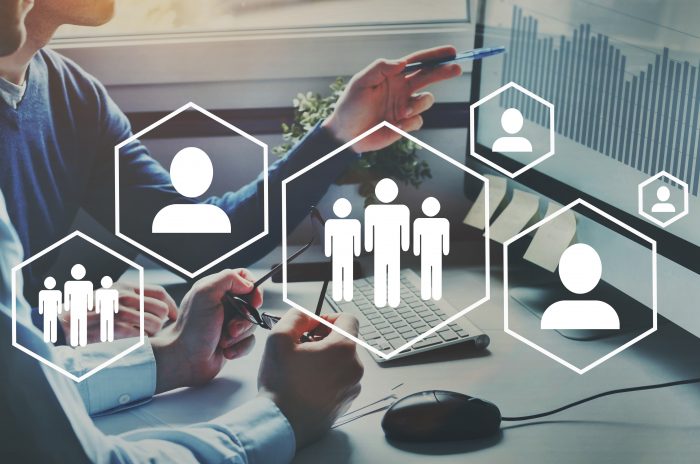 Although machine learning and the other AI technologies are still finding a way into this delicate industry, we already hear accolades for the transformations AI has had in the human resource sector.
For instance, the Hilton Hotel now uses AI to evaluate candidate reviews and, as a result, has been able to improve accuracy by at least 40%. Hilton also reports that they fill vacancies faster; their average time has reduced by 90%.
You, too, should be thinking of ways to leverage AI to improve recruitment and your HR department. The following are four quick tips to consider;
Use AI as a candidate screening platform 
While job applicants hope that they are evaluated based on their abilities and skills, the hiring processes are typically full of biases ranging from dismissing candidates based on name to recruiting by virtue of elite schools.
A 2016 study by Cornell University shows that resumes reveal the candidate's personally identifiable information(PII). For this reason, evaluating resumes manually can typically introduce bias in the selection process. 
Hiring biases aren't just bad for the applicant – they can also negatively impact your organization. You risk leaving the best candidate (perhaps because of the name) and may even suffer public backlash.
Blind AI screening systems can help remove this bias. An AI screening system developed by one New York-based startup, for instance, allows the employer to highlight their priority qualification requirements. In particular, the organization can put serious focus on experience, soft skills, culture, and personality, especially at the initial stages of selection. Then, the AI system goes into the candidate's resume to ascertain whether these qualifications are met.
The software can also schedule an email-based interview-style session with the candidate to further assess their qualifications. During the interview session, the AI asks questions such as "How many years of experience do you have in a particular skill" or "Tell me about the time you had a conflict with co-worker X, and how did you resolve it?"
This process allows recruiters to look at candidates based purely on their capabilities, thus eliminating any bias.
Use AI for candidate engagement 
Candidate engagement is a lot like customer engagement. It's all about an organization developing an ongoing relationship with customers (in this case potential employees) at an individual level. 
The main difference is that candidate engagement is more relational. In other words, it measures how responsive candidates are by;
Keeping them  informed about the organization, 

Maintaining their focus on working for the organization, 

Seeking to help them land the job they love, etc.
The engagement process involves three functional areas – people, processes, and technology. The "people" aspect targets the candidate's motivations, aspirations, and experiences. 
Process, meanwhile, focuses on the strategic methods of engaging the candidate. It entails direct communication, video conversations, and emailing/texting. Finally, technology refers to the tools used to implement and facilitate engagement.
AI fits right into the "technology" area of recruitment. It's a tool you can use to facilitate and even implement candidate engagement.
For one, you can use AI to find patterns about the candidate that you can explore to make him/her fall in love with your company. For example, some people favor words such as "favor" and "thank you." 
AI tools can help you determine and implement this in your engagement for maximum reward. AI can also help you form complex algorithms to determine the messaging and content that will resonate with each candidate.
Consider AI for onboarding 
Onboarding is a critical stage of the recruitment process. An effective onboarding process makes the employee feel more valued, helps them better understand their roles, and increases the average productivity and performance of new employees.
"It is the magic moment when a new employee decides to stay engaged or become disengaged," says Robinson of The Interchange Group. "Onboarding offers an imprinting window when you can make the impression that stays with the new hire for the rest of their time at your organization."
Indeed, 69% of new hires are likely to stay with their companies for at least three years if they experience great onboarding.
AI is a great tool to determine the right onboarding steps and deliver a personalized onboarding blueprint for each new hire. A great onboarding AI solution will tell you what the new hire needs to complete their tasks, predict the challenges they may face, and even propose solutions.
Leverage AI to improve the employee experience 
Finally, recruitment is just the first part of HR's job description. The even bigger job is keeping employees happy and engaged throughout their time at the organization – better known as employee experience. When employees have a great experience, they are more likely to stay at your company while being more productive.
According to tech TechTarget, a delightful employee experience also guarantees the following;
Lower absentee rates as workers are excited to work for you.

Increased quality of work since they are proud of their job,

Improved customer experience because the employee wants other people to enjoy the great benefits associated with your company.
Artificial Intelligence tools combine multiple data points to determine what would constitute the best experience for each employee. Anoxify, developed by Carol Leaman, leverages people data to offer individualized micro-learning opportunities for the employee's specific interests to keep workers in a good mood.
AI in the HR department can also inform career and job transitions, worker reviews, and assessment exercises. Many companies also use AI to inform department sizing thus preventing understaffing.
Don't Remain on the Sidelines
AI is tremendously revolutionizing the world – and it's already in the workplace, redefining the hiring process. The potential of AI in recruiting is incredible. It can help with candidate screening, candidate engagement, and even onboarding. Above all, AI can be the tool that enables you to deliver the perfect workplace experience to retain your best talent.
If you're looking for more information on how to implement AI in your HR department, get in touch with NIX today.