Annual NIX MultiConf Goes Online
13 October 2020
Here at NIX, we always care about the professional development of our experts and think that knowledge and skills exchange is an important factor of growth. That is why we have established a great tradition. Every year we gather different people from the tech industry – software developers, data scientists, quality assurance experts, project managers, business analysts, HR managers – and ask them to share their experience, talk about the most relevant skills from their practice, describe fascinating cases and projects. This allows senior experts to stay ahead of the industry trends and middle and junior specialists to gain new knowledge and skills.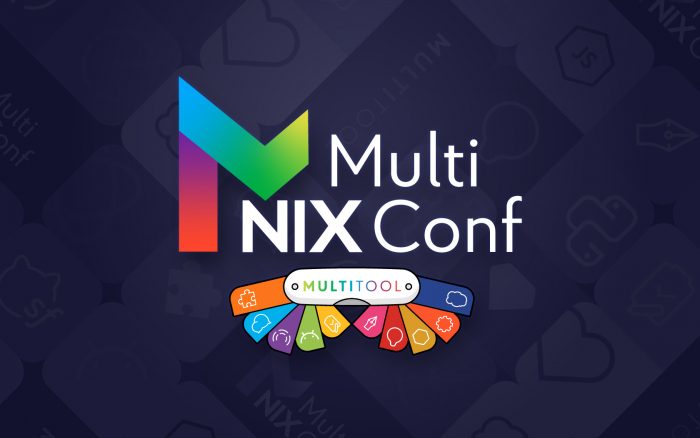 Last year we managed to collect 4,000 visitors within three days of the conference. This year, like any other massive event, we are moving online and expecting even more viewers. This time the geography of our speakers has extended, so now we are ready to open to the public not only NIX experts but also people from other top-ranked companies.
The conference unites 14 tracks and more than 30 sessions, workshops, and presentations from the world-class experts. The program would be of interest to the participants with different levels of competence. Beginners will find out how to start their careers in tech, the middle-level specialist will get a chance to skill up and develop their soft skills, and senior-level specialists will exchange their knowledge and experience with colleagues, get a new perspective to the everyday challenges. Looking forward to meeting you! 
Choose your direction and connect with us: 
Python

Data Science

SalesForce

HR

.NET

PHP

QA

Java

Design

WordPress

Android

JavaScript

Business Analytics

Project Management.
The main language of the conference is Russian, however, 3 presentations of the keynote speakers will be held in English. 
Emanuil Tolev, Community Advocate at Elastic
'Live Kubernetes Debugging with the Elastic Stack'
Sebastian Neubauer, Senior Data Scientist at Blue Yonder GmbH
'7 Years of Docker: The Good, the Bad and Python Packaging'
Tatiana Al-Chueyr Martins, Senior Data Scientist at BBC
'Scaling machine learning workflows with Apache Beam'
When: October 24 – 25, 10 a.m. – 7 p.m. EEST
Where: NIX YouTube Channel. All the streams will be recorded and published after the event. 
Can't wait to see all of our old friends and looking forward to making new connections!