7 Mobile Development Trends of 2021 and Beyond
16 September 2020
The mobile development industry has grown explosively in the last decade or so, fueled primarily by increased smartphone penetration and easier access to (faster) internet connections. We're seeing not only more apps in the major app stores but also more web-based mobile applications. The Apple app store alone now boasts at least 2.2 million apps, while Google Play store has 2.8 million apps.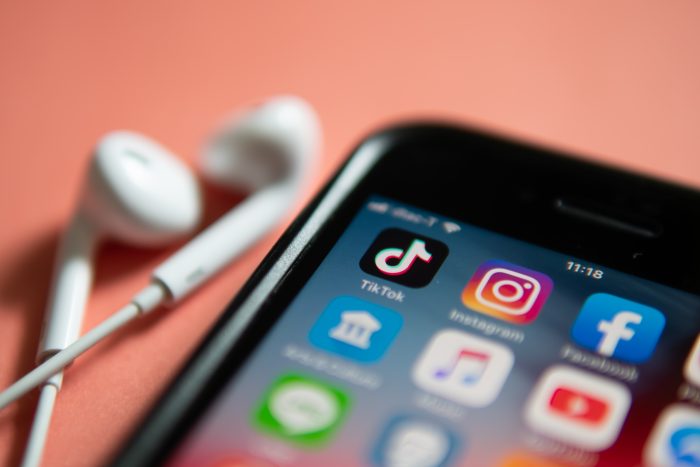 App mobile app usage is also on the rise. In the US, 49% of smartphone users open an app 11+ times a day, with the millennial demographic opening apps 50 times per day. Indeed, 57% of all digital media usage now comes from mobile applications.
The best part, however, is that developers are finally making good money from their efforts. Although most apps are still free to download, hybrid monetization strategies, especially in-app advertising, allow developers to earn substantial profits from their creations.
Put together, these factors point to accelerated growth in the mobile development industry in the coming years.
7 Development Trends to Define the Industry in 2020/2021
From cloud computing to low code development and everything in between, the list of specific technologies and approaches driving mobile development growth is endless. We've rounded up just seven of the defining technologies expected to impact the industry the most over the next 12 months;
Artificial Intelligence (AI) is playing a starring role in mobile application development, especially when it comes to delivering great mobile experiences.
For one, most mobile apps fail due to a lack of user engagement. AI allows developers and app marketers to analyze user behavior and provide insights into what users really want. AI can tell developers what the user is looking for and ways people are using the app. Developers can then utilize this feedback to improve and even build better apps.
Additionally, AI allows developers to personalize apps in ways that weren't possible before. For instance, an AI-driven mobile app can sense town and customize the messages and recommendations based on localized needs.
A few experts believe that the Internet of Things (IoT) is the future of mobile development – that IoT will, from henceforth, define the route mobile apps take. That's because as IoT grows in both importance and popularity, app developers will need to create solutions in line with the new connected world.
Some of the trends we already see that will likely persist include;
Open-source development where companies and developers share their programs openly.

 Hybrid (cross-platform, like React Native and Flutter) development, which involves building apps that work across multiple platforms.
The result? High-quality software that uses lesser hardware power, thus minimizing expenses while enabling scaling and consolidation. 
Virtual Reality (VR) and Augmented Reality (AR) are two other trends to watch out for in the next year. Both VR and AR had their biggest growth in 2019. Commercial support for the two technologies is now robust, with big tech names, including Microsoft, Google, and Facebook, all heavily investing in the industry. This backing will likely push AR/VR to new heights in the coming years.
For instance, Apple announced ARKit 3.0 only a few months ago after the success of ARKit 1.0 (launched in 2017) and ARKit 2.0 (launched in 2018). Meanwhile, Google recently announced that users of their ARCore headsets grew from 250 million to 400 million between 2018 and 2019. It's no surprise that many companies will be putting more money into their AR products.
Recent stats indicate that over 7.5 million Americans are using on-demand mobile applications. For a technology that only became a reality a few years ago, this is a tremendous growth and a reason enough to keep an eye on the industry.
One of the main driving forces behind on-demand apps is the explosion of the on-demand economy. It's estimated that 79% of the people who work part-time use on-demand apps. A growing number of people are also ordering groceries and other items from on-demand applications. Then, there are on-demand streaming sites such as Netflix. All these people need on-demand mobile apps to function.
Cloud-based mobile application development comes with lots of valuable benefits such as;
Providing developers the freedom of working with a platform of their choice, making cross-platform development more straightforward. 

Making database integration seamless as you don't need to write codes.

Reducing app development time. 

Higher accessibility since users don't need to download cloud apps onto their mobile devices. 
Cloud-based development is a hot topic that's a bit more complex than web or desktop development.
Unfortunately, there are still a few issues to iron out to make online checkouts a breeze.  According to a BigCommerce report, only 12% of consumers find shopping on the web inconvenient – and checkout has been highlighted as one of the biggest stumbling blocks.
This is what mobile application developers (together with payments institutions and processors) will need to work on going forward. Expect better, more secure mobile money transfers, mobile banking apps, in-app payment solutions, and location-based m-commerce solutions.
Finally, the next year will also see chatbots stake an even bigger claim in our day-to-day communications. For instance, Jason I. Hong, an associate professor at the School of Computer Science at Carnegie Mellon University, foresees the chatbot being "expanded to have a lot of cool features for connecting people, including animated GIFs, multimedia content, asynchronous voice messages, and video conferencing."
Kartik Hosanagar, a professor at the Wharton School of the University of Pennsylvania, agrees that tomorrow's chatbots will allow us to "order items online, pay bills, order a taxi, and book medical appointments without leaving the chat platform."
Are You Ready?
There are many other mobile development technologies to expect within the next year, including the proliferation of the 5G network platform and the growth of accelerated mobile pages (AMPs). The question is whether you're prepared for the evolution.
If not, don't panic. NIX Solutions is here to help. We're a global leader in emerging business technologies and specialize in assisting SMEs to take advantage of these technologies to boost profitability and accelerate growth. Contact us today to learn more.