7 Mobile Application Development Trends for 2020
27 December 2019
Mobile application development has witnessed unprecedented growth in the past few years. From a market worth of $53B in 2012, it's now projected to reach $188.9 billion by the year 2020, a figure beyond anybody's wildest imagination.
This constant growth has been fueled by many factors, such as the proliferation of smartphone users and the upswing of the iOS and Android platforms. Additionally, the number of people downloading mobile applications has also gone up significantly in recent years. Indeed, the number of mobile app downloads could cross the 300 billion mark by the end of 2021, according to Gartner.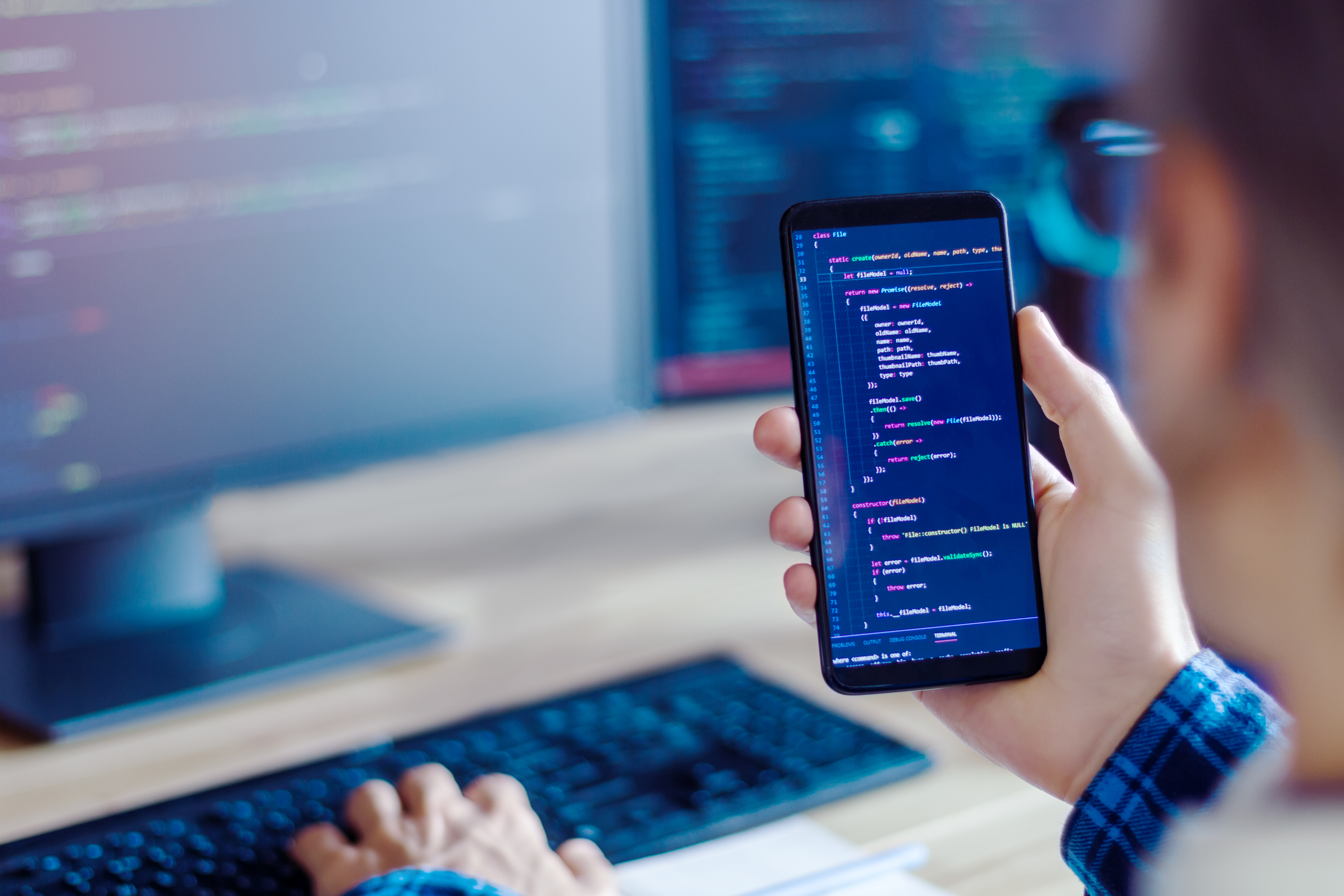 Emerging Trends
Thanks to the positive forecasts that predict not only a bigger but also more profitable market, app developers are pulling all the stops to bring users even better apps. From investing millions of dollars in innovative technologies to tapping into big data to personalize user experiences, they are undoubtedly leaving no stone unturned.
The following are just a few top trends you can expect to see in the mobile apps market as developers try to increase downloads and enhance user engagement;
Chatbots to reach a new high
Chatbots have been one of the most valuable software innovations in recent years. They have progressively personalized customer experience while at the same time, helping brands better understand customers and quickly address any arising issues.
Owing to the undeniable benefits, the chatbot market will witness sharp growth over the next few years. Per Statista, the market could top $1.25 billion by 2025, a $1 billion jump from the year 2016.
The bots will find use in a wide range of applications. Up to 50% of B2Bs, for example, have or are in the process of installing chatbots to help with self-service. The majority of companies, both B2B and B2C, are also using chatbots to serve as virtual assistants in mobile applications.  
Augmented Reality (AR) and Virtual Reality (VR) are two other technologies with a bright future in mobile application development. We already saw what happened with Pokémon Go, one of the most successful mobile games to date. Expect more Pokémon-style applications in the future.
Thousands of mobile application developers are working on ways to incorporate AR and VR into their apps. The great news is that we've had new compatible hardware enter the market, meaning that the party is undoubtedly on.
According to Statista, the worldwide market for AR and VR technology will reach $160 billion in 2023, from just $8.9 billion in 2018.
More mobile wallets and payment gateways
Today's contemporary customers want frictionless payment. They don't want a situation where they have to provide their credit card details to a seller every time they buy from a new merchant. Mobile wallets with integrated payment gateways are here to solve this problem.
As the number of purchases made on apps increases, developers are making sure to add wallets with integrated payment gateways. Access to multiple payment gateways ensures that the checkout process is more convenient than ever before.
This trend will become even stronger in future years, with experts predicting that the average mobile app will have at least four payment methods. These will include credit/debit cards, mobile wallets, and gift cards.
First developed in 2016, instant apps are native mobile applications that are smaller in size compared to standard apps. They are also more user-friendly and highly convenient because; unlike standard apps, you don't need to download an instant app to use it.
These advantages will propel the adoption and use of instant apps. What's even better with these apps is that they can be used on low-spec devices and work without a hitch even on low-bandwidth networks.
Top brands, including Alibaba and Flipkart, already use instant apps, allowing their customers to enjoy all the benefits of a mobile app without necessarily downloading one.
Beacon technology finding new uses
Beacons aren't new to the mobile app world. First launched a few years ago, these smart devices allow commercial players to engage customers nearby with offers and content. It's an approach that has been proven to boost in-store sales.
2020 will see even more beacons, especially in retail stores. Aside from engaging customers, retail stores use beacon technology to gain valuable insight on customers. That's not all, though. Going forward, app developers want to use beacons to process mobile-based payments and keep consumers in the loop at all times.
It is also predicted that future beacon technology will involve automated ML, beacon treasure hunting, and AI-enabled chips.
Alongside IoT, blockchain technology is considered the next big thing in computer technology. Unfortunately, blockchain has encountered endless roadblocks on its journey. To date, the most notable creation of the technology is cryptocurrencies, such as Bitcoin.
This will change quickly in the coming years, with mobile application development playing a big part in the revolution through decentralized apps. The good news is, no one owns decentralized apps. Even better, they have no downtime and can't be shut down by anyone.
Through decentralized apps, users will be able to tokenize assets, game with crypto, and trade on cryptocurrencies. Blockchain as a service is also expected at some point.
5G wireless technology to steal the show!
Lastly, mobile application development will migrate to the 5G platform. And the impact could be phenomenal. More than 10-times faster compared to 4G, the fifth-generation of mobile networks (aka 5G) promises not only faster load times but also improved security and reduced latency. 5G apps are, therefore, likely to be super fast and much more reliable than today's apps.
The ripple benefits of the faster speeds will include shorter download times and better support for real-time applications. Downloading files on apps, for instance, will be effortless. According to tests, even a 15 GB Blu-ray movie only takes 15 seconds to download on a 5G network.
Samsung, Verizon, and LG plan to release a few 5G enabled devices in 2019, though 2020 is the year the technology will take off proper. Apple, for example, plans to roll out 5G in 2020.
Are You Prepared?
The above seven are just a selection of top trends expected in the mobile application development world from next year. There will likely be many other trends, including growth in AI and Machine Learning, wearable apps, and Application Performance Management. Are you ready for the changes?
If you're not sure, NIX can help. We not only provide a full range of mobile app development services but are also keen to implement emerging technologies to ensure that your apps stand the test of time.