The 5G Network: Why Every Enterprise Needs It
8 October 2020
It might be happening a little slower than we expected, but the 5G revolution is truly on. Verizon became the first telecom company to adopt the ultra-fast speed network in October 2018. Since then, several other companies have taken to 5G, and the user numbers are also steadily increasing.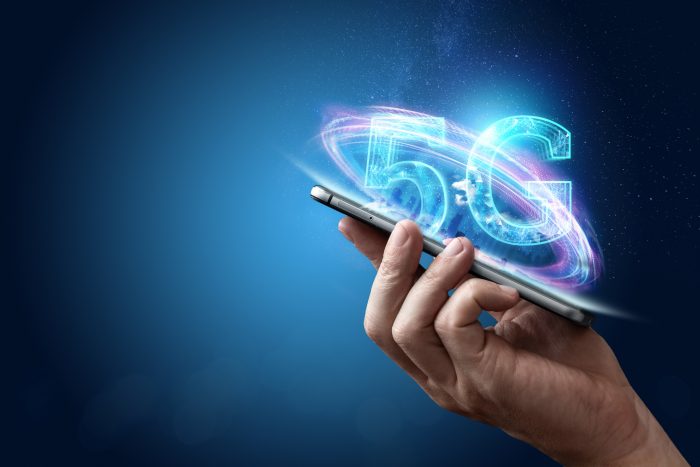 According to IDC, 10+ million people were using 5G by the end of 2019, a figure projected to jump to 1.01 billion by 2023.
It's interesting, therefore, to hear that some businesses are not excited by 5G. According to a recent round-up of 5G network usage stats, it's estimated that 53% of business executives are saying 5G isn't much better than the 4G network. Another 63% even feel 5G may not deliver a "revolutionary" change.
5G will undoubtedly have a massive impact in the digital world. Along with data transfer speeds that are 10x faster than 4G speeds, 5G brings reduced latency (the time it takes for data to travel to and from a destination) and the ability to link far more people and things seamlessly and simultaneously.
Why You Need the 5G Network
For businesses that already rely substantially on the internet to get things done, you should consider upgrading to 5G for the following five reasons;
5G opens a plethora of new opportunities 
Business is all about taking opportunities. It's about picking up on trends fast to get ahead of the competition. 5G presents you with a unique opportunity that could help you make strides in your growth and profitability goals.
For one, the Internet of Things (IoT) is here. The Industrial IoT promises increased energy efficiency as it helps to collect data and understand data to minimize inefficiencies in machining processes. It also promises more convenient predictive maintenance where you can make adjustments based on real-time rather than historical data. Industrial IoT is also projected to improve product quality and reduce downtime.
Only the 5G network can power this new revolution; it's beyond the capacity of 4G networks. The IoT environment involves communications between thousands of devices and parts. It also requires massive real-time collection and processing of data. Only the 5G network can support such processes.
5G opens new levels of collaboration 
As the world moves more towards remote work, collaboration will find a new meaning. According to a Global Workplace Analytics survey conducted in 2019, remote work has grown 159% since 2005, with up to 90% of the American workforce saying they would like to work from home. The best part? This shift is also incredibly beneficial for businesses. The average company stands to save at least $11,000 annually for every employee who works from home 50% of the time.
This increased migration to remote work will necessitate greater online collaboration to keep the distributed workforces connected and productive. Only 5G connections can power the required levels of communication on a grand scale.
5G makes it possible to seamlessly integrate collaboration tools and technologies, including voice and video tools, into the remote work environment. Moreover, it does so without the challenges of slower networks (including 4G), such as latency and packet loss. Thus, there are fewer delays, echoes, and choppiness on calls. Users can also seamlessly transition between devices.
5G to accelerate business innovation  
5G will not only enrich the experiences of present applications but also enable new IoT use cases which cannot be enabled by 4G. It will serve and change how we think about connectivity in the home and at work, something that will get people inventing new ways to solve day-to-day problems.
The potential use cases are endless. 5G could be the catalyst that finally takes immersive technologies such as AR and VR to the zenith of success. It will also greatly benefit research into artificial intelligence and telepresence technologies, thanks to the massive data pipes and ultra-low latency.
Fixed wireless services delivering fiber-like speeds will also enable UHD video streaming and power brand-new business models for cable and streaming companies. Then, you have other applications, such as smart cars and drones. The two require fast speeds for optimal performance. Businesses in these industries should strongly consider 5G because it could be what propels you to unprecedented levels.
5G for better e-commerce security 
From the outset, security is clearly a priority of the people working to bring us the 5G network. According to John Marinho, VC of cybersecurity at CTIA, it's the first network that "provides security by design and privacy by design from the very beginning."
"There's no silver bullet. It's a question of using all the tools in the toolbox," Marinho says, adding, however, that "they're among the most advanced tools the industry has created.
Two vital security tools in the 5G toolbox are the ability to tailor security updates for every single device and the network's ability to boost encryption. Although 4G also allows for security updates, 4G providers fall short in one area – they typically send the same security updates for all devices. This one-size-fits-all approach to device security is risky. It may work across smartphones, but not throughout the entire IoT environment.
5G is much better at identifying devices plus their needs thus implementing individual security functions.
The FCC is for 5G networks
Finally, businesses should also strongly consider jumping on the 5G bandwagon because the government seems to favor it. After seeing the fast pace of technology evolution, the Federal government, through the Federal Communication Commission (FCC), has decided to enable the 5G network as opposed to watching or even standing in the way as it has done severally in the past.
In October 2019, the FCC took an early step and nationalized public infrastructure for the 5G network. But it didn't stop there. FCC has also developed guidelines capping the maximum price of 5G network at $270. Another FCC regulation requires (60-90-day) prompt-tracking for small-cell establishments on infrastructure such as telephone poles, public buildings, and street lights.
These early signs point to where we might be potentially headed. It's likely that the federal government will also support the services and products related to 5G. You don't want to miss out on any incentives. So, maybe it's time to think about accelerating your 5G plans.
Still on the Fence?
The good news is that you can begin putting structures in place for 5G adoption. If you're ready to take that next step, NIX Solutions can help. We specialize in customized business solutions and are a leader in 5G and complementary technologies. Contact us today to speak to an expert.