4 Tech Tools to Help Enterprises Overcome the COVID-19 Crisis
9 September 2020
The coronavirus pandemic has created all sorts of chaos. Although most countries are finally getting the virus under control, the impact on enterprises has been severe and will likely take a few years to recover. And, it's not just about revenues and profitability. Of course, these two have been significantly affected, with many businesses even closing and others downsizing.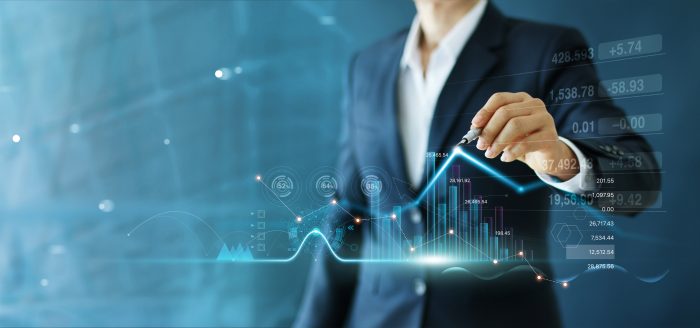 However, COVID-19 has changed even the very nature of business – how people sell/buy and how organizations interact with clients. According to Accenture, where people work, how employees deliver relevant customer experiences, and channels through which employees interact among themselves within the organization have all changed.
"The global COVID-19 pandemic has forever changed our experiences – as customers, employees, employers, citizens, and humans," Accenture's latest report says. "Our attitudes and behaviors are changing as a result."
"Companies need to consider the impact of these changes on the way we design, build, and run our organizations," the report concludes.
We've identified four key technologies to get enterprises to adapt to these changes as you embrace the "new normal."
Collaboration and communication 
The new work-from-home trend won't disappear even after the pandemic. Why? Because many employees enjoy working from home and employers are also discovering that some tasks don't necessarily require the worker's physical presence. Put these two factors together, and you can see why remote work increased 159% before covid19 and nearly doubled during the pandemic.
Therefore, employers must invest in collaboration and communication tools to enable seamless remote work. Some of the tools that will prove vital as we move past the virus into the post-pandemic period include;
Videoconferencing

Communication apps

Remote access management tools

Virtual workplace platforms
In particular, video conferencing tools are a must now that many people are working from home. Cloud-based videoconferencing and communication tools enable the same level of productivity from remote team members as from in-office employees.
Videoconferencing also brings people together, wherever they are, mimicking the nuances of face-to-face interactions in a convenient digital space. Collaborating workers can access files as if they were in the physical office and chat with colleagues effortlessly.
Some experts call cloud technology the "mortar," holding together the building blocks of the new digital workplace. In one post that recently appeared on Forbes, the contributor calls it the "backbone of remote work."
Cloud services and applications allow organizations to support remote workforces, regardless of geographic location. It doesn't matter if one employee works from home within the city or telecommuting from a different country. Cloud platforms such as Microsoft Office 365 allows real-time communications, effectively eliminating any slack.
The biggest challenge for organizations, however, will be finding the right cloud providers. Cloud infrastructure and security are of particular importance. Infrastructure here refers to the cloud solution's capacity to support all your remote work requirements, while security is mostly about identity management through IAM.
Enterprises must not approach cloud adoption as a survival strategy. According to Stephen Manley, chief technologist at a leading tech company in the US, it's a common mistake people make in times of crisis. Although moving too early is just as dangerous as moving too late, Manley believes "elastic" cloud solutions that allow businesses to "expand applications on demand" can help you forge ahead of the competition as we exit the pandemic.
The coronavirus pandemic has taught manufacturers that there will be times when you lose large portions of your workforce. When this happens, work at the warehouse can grind to a halt. Those who saw this first hand had to endure costly losses, with manufacturers such as Tesla at one point forced to entirely shut their production chains.
Retail is another industry where the virus-forced closures led to significant losses and even threatened to kill a few businesses. "Expect more automation in the post-covid19 economy" to boost supply chain resilience, says Forbes contributor, Shahin Farshchi.
"The pandemic halted economic activity throughout the world. Factories and warehouses were forced to shut down. Could a more automated workforce alleviate the economic damage?" she wonders.
Before the pandemic, there would have been a few people against the idea. But, right now, an overwhelming majority will agree that automation is absolutely necessary. Leaders in the manufacturing and supply chain, especially, agree that automation actually protects humans
It's worth noting that automation will take many forms. Robotic Process Automation (RPA) in manufacturing will get the headlines, but there will also be automation in payments and order processing.
Finally, enterprises are also encouraged to further embrace big data/analytics and related solutions as a covid19 exit strategy and a tool to boost recovery while accelerating growth.
Data is the new bloodline for businesses. You might have found that out even before the pandemic struck. It's even likely that you already accept payments online, meaning that you capture and store customer information and process orders using that information. You likely also already track customers for marketing reasons.
The increase in digital commerce and work-from-home means you'll be collecting even more data (in terms of both volume and scope) and using the information for numerous purposes. As a result, you must broaden your capacity to collect and process data.
More importantly, enterprises must invest significantly in data security and protection. According to a recent Burtch Works survey, 43% of organizations relied on analytics for decision-making during the covid19 period. Protecting that data and the analytics processes from hackers and other cybercriminals is crucial.
If done correctly, analytics can tell you when it's safe to reopen, inform your operations about customer requirements and concerns, and ultimately guide every step you take with regards to inventory stocking, marketing, advertising, and many other business decisions.
About NIX Solutions
NIX Solutions is a global leader in emerging business tech solutions. We develop, source, and implement innovative technologies to help SMEs position their companies for maximum profitability and growth. Contact us today for more insight on how to exit the COVID-19 pandemic.