10 Big Surprises In Tech From 2017
12 December 2017
The march of progress is inevitable. In 2017, technical advances have not slowed down, and we've seen numerous surprises many outside – and even inside – the tech sector weren't expecting.
Science and invention can hold the keys to a better tomorrow, so it's always fascinating to see what technology is being developed, what leaps forward are being taken, at any time.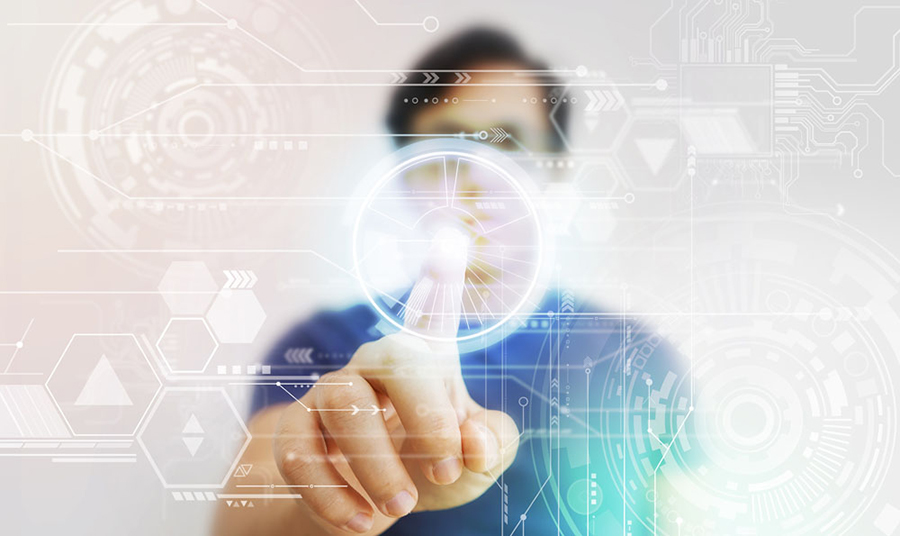 So far, 2017 has generated some particularly astonishing new developments. Advancements in science and technology are happening all the time, but looking at our list of the ten biggest surprises in tech from 2017, it's  clear to see that we are living in exciting times.
Here is our top 10 for 2017:
#1: Face detection for online payments
Cell phones, cameras and social media sites have been using face-detection for a few years now, allowing us to secure our devices, focus on the important parts of a shot, and easily create albums with our friends.
The logical next step is using facial recognition to make payments more secure. Beijing firm Face++ is one of the pioneers of this technology, creating software that tracks 83 different facial data points simultaneously. There's also tests built in to avoid the fraudulent use of photographs. Alipay is already using this technology, so we should expect this to become mainstream in 2018.
#2: Advancements in self-driving trucks
It's no secret that the world's biggest auto manufacturers and technology companies are currently scrambling to make self-driving, autonomous cars a reality. What you may not have realized, however, is just how big the strides towards self-driving trucks have been this year. Tests are already well underway, with an emphasis being placed on wirelessly linking vehicles that travel in convoy, allowing them to communicate with one another to avoid incidents and hazards on the road.
Progress is happening at speed, with sensor arrays and additional control mechanisms increasingly being integrated into truck cabs rather than being installed as an additional tech solution. At the same time, Elon Musk's Tesla has just unveiled the Tesla Semi, a semi-autonomous truck that will brake and keep lane by itself. According to Tesla, the new Tesla Semi can accelerate from 0-60mph in just five seconds and will be capable of hauling 80,000lbs.
#3: Wallpaper TV
Wall-mounted TVs are finally in vogue after years of being something of a sci-fi concept. Unfortunately, these aren't the weightless monitors that we see on screen, and often they involve a whole mess of wires and some heavy-duty brackets. The LG Signature W-Series TV is different though. Marketed as a 'wallpaper TV', the W-Series weighs just 16 pounds and is an incredible 1.5 inches thick. What's more, it attaches to the wall using magnets.
#4: Reinforcement learning
One of the most interesting stories to emerge from an artificial intelligence conference in Barcelona in December 2016, is that some machine learning software is now learning through practice, trial and error. This is not behaviour programmed in a lab, rather a form of reinforcement learning whereby the computer finds the best path to the desired outcome and takes it over other options.
One of the most successful experiments used a simulation of cars merging on a busy road controlled by the software. Each time the software attempted the merging manoeuvre it would alter the instructions. The majority of the attempts failed, with cars merging too slowly and out of sync, causing crashes. Whenever the merge went as planned, however, the system would take on board and favour the behaviour that allowed its success.
#5: Augmented reality for the blind
Virtual and augmented reality headsets have been seen as just another facet of media consumption up to this point.
eSight, however, is different. An over-eye visor like many other headsets, the eSight uses a forward facing, high-definition camera and twin OLED displays positioned in front of the eyes to allow the legally blind and visually impaired to see.
eSight can even read signs and give directions, allowing the user even more freedom. There is a huge range of practical applications for eSight, including helping visually impaired school children and allowing those at home to enjoy more entertainment and educational visual material.
#6: Snap Inc. spectacles
From Snap Inc., the company that brought us the limited-time photo-sharing app, Snapchat, comes Snapchat Spectacles. Snapchat Spectacles allow the user to record their lives thanks to cameras mounted within the frame and proved popular thanks in part to an easy set-up process.
#7: Compiling the Cell Atlas
The Human Genome Project was finished 14 years ago, and now science is embarking on what is arguably an even more elaborate and potentially important endeavour; the Cell Atlas.
Using the most advanced and cutting-edge technology, scientists are hoping to map, catalogue and scrutinise each of the millions of cells that make up the human body, thus creating a cell atlas. Once completed, it's hoped that the cell atlas will give scientists a whole new model of biology that will speed up the creation of relevant drugs and pharmaceuticals.
#8: Copenhagen Wheel
The brainchild of Superpedestrian, the Copenhagen Wheel is a seriously impressive piece of kit that fits innocuously to the back wheel of any standard bicycle. Essentially, the Copenhagen wheel transforms your bike into an electrically assisted vehicle, with an integrated motor and battery helping to speed up your ride. It's also a smart device, with a wireless sensor connecting to an app to show you all the journey data you could ever want. There's even locking hardware included.
#9: Paralysis reversal
Using implants inserted directly into the brain, scientists are now able to circumvent damage done to the spinal cord. The silicone implants are smaller than a postage stamp and can read the brain's intentions thanks to a hundred tiny probes. Electrodes are also inserted into unresponsive limbs, connecting the two and allowing movement. The technology is a way of being used in day-to-day medicine, but it has been proven to work.
#10: Tesla Model 3
The latest car from the enigmatic entrepreneur Elon Musk, the all-electric Tesla Model 3 already has a waiting list that stretches well into 2018. The Model 3 represents the next step in the evolution of all-electric vehicles. A single charge will give you a range of between 220 and 310 miles, and prices start at just $35,00 in the US before government incentives.
These may be ten of the most surprising and interesting developments in tech from 2017 so far, but there's no doubt that even more new ideas and game-changing inventions are just around the corner. 2017 may not be over yet, but 2018 is sure to be just as incredible for new technology, if not even more so.