uPackingList

The uPackingList application is designed to turn packing into fast and easy activity for any journey – business trip, vacation, family picnic, fishing, Disney land, etc.
uPackingList is available for Android mobile platforms.
You can easily create lists of necessary items and control your packing process. Update your packing list whenever you think you need yet another thing to take. You can create and maintain unlimited number of lists and use a built-in items catalogue, which is simply customizable for your needs. Beside things, a list can include tasks you need to complete before leaving. This way, your simplify your travel preparation – just check every item you packed and no detail will be lost.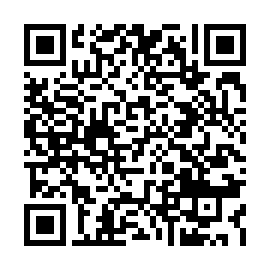 Features
Friendly and appealing interface that requires minimum actions
Unlimited lists, possibility to reuse any list
Wizard that customize the list for you considering the goal of the trip, destination and the weather conditions in the selected dates
A carefully thought-out catalogue that contains about 300 items
Collapsible/expandable categories, add items to lists with just one tap
When your list is ready you can proceed to packing right away. Mark items as processed with just one tap
Vivid presentation of packing progress for all lists
Ability to enter quantity and note associated with each item
Ability to change icons of categories
Ability to remove items right from the Packing screen
Automatic sorting which can be applied while adding items or categories
Updates
Version presents absolutely new design and smart wizard. Any new list will adjust the items list according to your activities during the trip, destination and weather during your stay.
In the 1.8.2 version we have presented a new feature for the export/import of the List and Catalogue that allows you to create the List on iPad and then export it to iPhone. Try this feature using the guidelines below.
For export/import between devices via Bluetooth:
Start the uPackingList app on two different iPhones/iPads/iPods
Go to the export/import settings, choose "Via Bluetooth"
Choose the required device from the list that appears
Pick out the Items Lists or Catalogue you want to export
On the second device the special window will be open with possibility to import Lists/Catalogues
For export/ import using iTunes file sharing, perform the following on the first device:
Open the uPackingList app and go to the export/import settings, choose to export specified List or Catalogue
Find the uPackingList in the iTunes apps list and open Documents folder
Choose exported List or Catalogue and save it on your PC/Laptop
Add the exported and saved List or Catalogue to the Documents for the second device in iTunes
Start the uPackingList app on the second device, go to export/import settings and chose to import List or Catalogue
New version features:
Item deletion items on the packing screen
Automatic sorting while adding items
Retina-display support
iOS6 support
You can download uPackingList using the QR code on this page.
We welcome any suggestion regarding functionality, content and future updates. Please send to uSupport@nixsolutions.com and we will review them promptly.