uBooks

iPhone App or eReader?
What do you like more: an app for reading on the most progressive mobile phone or an eBook?
There is no simple answer for this question. The popularity of iDevices continue to increase, so there is no way any IT company will ignore such a fact.
Many of us cannot leave their iPhones and iPads, which can fully substitute eBooks as long as you have a decent app for reading. Everyone wants to read their favorite books with as much comfort as possible.
The history of creating a reader for Apple devices is not out of the norm for NIX Solutions developers: we've been looking for a decent reader for awhile and ended up developing a totally new and convenient one.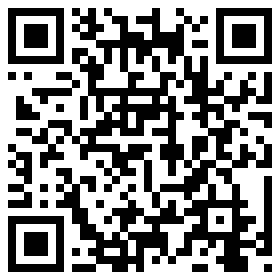 Aplication for Reading eBooks
There's been so much work done but we are quite satisfied with the result: the uBooks app for reading on iPhone.
Every new version brought some new features and left irrelevant ones in the past. uBooks now supports iOS6. New version 2.4.4 allows one to read in many different formats:
.epub
.fb2
.html
.txt
.fb2 в zip-архивах
.doc
.xls
.pdf
.rtf
iWork
With the reading screen settings, you can:
Choose between day and night modes
Change fonts (type, color, size)
Choose a background color and change it whenever
Track reading progress right on the reading screen
Adjust the line spacing so your eyes don't hurt
For your reading comfort:
Curl animation that makes you feel like you are reading a real book
Adjustable tap zones —choose a comfortable spot so page turning is only a 1-second tap
Adjust margins
Hyphenation added – uneven lines won't bother you anymore
Built-in translator to save time — just press and hold down the word or phrase to find the translation
There is a Bookshelf with many categories so you can store Books and Documents separately and without any problems
Download Books Using:
Wi-Fi (http and ftp servers)
Built-in browser
iTunes (for devices starting from iOS4)
You can use uBooks both for iPhone and iPad. Reading is not different from paper books in any way. It just got more comfortable as you need only one tap to add a bookmark.
Version 2.4.4 of uBooks works faster. The readerquickly switches from vertical mode to horizontal and vice versa.
How to Download Books for uBooks
Check WiFi!
To download books via Wi-Fi, you can use either a web browser or FTP client.
If you use a web browser (HTTP-protocol), enter <IP iPhone> of your device in the URL bar of the browser. There will be a list of the books you already have and an opportunity to download new ones.
If you use FTP, you need to have an FTP client downloaded (if you have Windows on your PC, use the built-in "Explorer"). There enter the address: <IP iPhone>, port: for FTP it is 20000, for HTTP – 5000 (look in the device). Then connect to the server.
Using built-in Internet browser
You can download books from any site. Enter the site's address, find the book you want and tap. The browser will automatically suggest downloading it to the Bookshelf (if the book format is supported by the app).
Using iTunes
You can download books via iTunes if you have device on iOS4 or newer.
Open iTunes and click "Applications". You will see applications at the bottom – choose uBooks. You'll see a window on the right; drag your books there with a mouse.
The books will automatically appear on the Bookshelf.
uBooks Versions
There are 2 versions available now:
At the same time the app supports many foreign languages for docs and books.
Paid version – uBooks XL has no ads, so you will be able to enjoy reading.
Download uBooks from iTunes and give it a try for free.
We welcome any suggestion regarding functionality, content and future updates. Please send to [email protected] and we will review them promptly.
Follow our iPhone development team on @NixS_idev to get the latest app updates.