uLtiClock

Warm and friendly greetings to uLtiClock Widget! With this app, you will literally keep pace with the time!
The uLtiClock Widget app is designed to simplify the planning of meetings, phone calls and conferences in different time zones all over the globe. It allows you to see both the time at a certain place and the intersection of several time zones.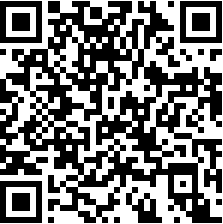 User interface is intuitive and simple. Colors will prompt you the best time to appoint online events with participants in any corner of the world.
Color Meaning:
Green – work hours. Ideal time for calls and conferences.
Blue – evening and morning. Suitable for urgent calls only.
Violet – early morning and night. Rest time, the calls are not appreciated
Black – late night. Sleep time, do not disturb.
Features:
Automatic identification of your time zone
Selection of a time zone (country, city)
Time setting: you can set hours of work and sleep (after unchecking "By Default" box)
"By Default" settings for all countries are adjusted for:
Work: 9:00 – 18:00
Sleep: 22:00 – 5:00
You can change the order of the countries manually.
Settings applied to the widget appearance:
Show city names
Show flags
Show time
Features of the new version:
The letter case was changed;
Time zone offset by сities was added;
Reorganization of the timezone selection screen;
The City cell will be inactive until the Country cell is selected;
Support for tablet layout was added.
Interface languages:
To ensure flawless operation of the application, your device should have a relevant time zone database. Also, make sure that all time zone settings are correct.
uLtiClock Widget is indispensable for active people with contacts all over the globe. From now on, you will always be on time!