uFlowers

Take care of your flowers and plants!
Help yourself remember all the necessary gardening activities using our uFlowers application! It will remind you of timely watering, fertilizing and spraying that can make your plants grow rapidly and bloom as often as possible.
Features: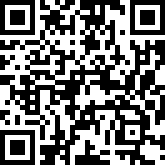 All main activities for gardening/planting – watering, spraying, fertilizing – including frequency
To-Do list
Handy calendar for all your flowers
Ability to add photo and color for every plant
Full content flower catalog with search and add capabilities
Push-notification and calendar synchronization
Ability to choose plant location
Vivid interface
Choose any flower from the catalog or add it to "My Flowers" section manually, define all activities, add corresponding descriptions and the uFlowers app will help you keep your plants healthy and blooming!
What's new in Version 2.0.0
– iOS7 support
– iCloud support
– minor improvements and bug-fixes
Follow our iPhone development team  on @NixS_idev to get the latest app updates.