Our Java experts burst into Google Hash Code 2021
12 April 2021
Every year, thousands of developers from all over the world take part in the Hash Code hackathon, solving issues from the field of Google engineers. Thus, specialists boost their skills and check what they are capable of. NIX has a rich history with Hash Code: our guys have been taking part in it for a long time. In 2019 NIX was the first to organize a hub for all Kharkiv teams to get together and hold a worldwide competition in the most comfortable environment.
This year our participation in the event has reached new dimensions. Instead of the NIX hub, a real Java hub appeared. 11 teams of Nix Java specialists battled it out in the hackathon. The guys also decided to have a little competition with one another. 
Moreover, two NIX teams broke into the top 1000 among over 9000 teams. We congratulate our champions on excellent results! Let us share with you the details of Google Hash Code 2021.
How it started
The first Google Hash Code "for all the coding enthusiasts" took place in 2014. Since then, the hackathon has become an annual tradition. An excellent opportunity for developers to tell the world that you don't have to work for Google to be the best. We can compare the victory in this competition with the Oscar, that's why every year more and more Ukrainian teams are fighting for it. Among these teams, of course, there are always developers from NIX.
How it's going
This year the Google Hash Code went completely online. Over 9000 teams from different countries took part in the competition, solving one problem on a common interactive platform. Our Java specialists also got together, stocked up on strong coffee, and thundered up as brainstorm.
The task was to create the best streamline for traffic lights in order to accommodate more automobile traffic in a fixed amount of time. They gave us 4 hours to find the solution.
– Arthur, hackathon organizer in a Java crew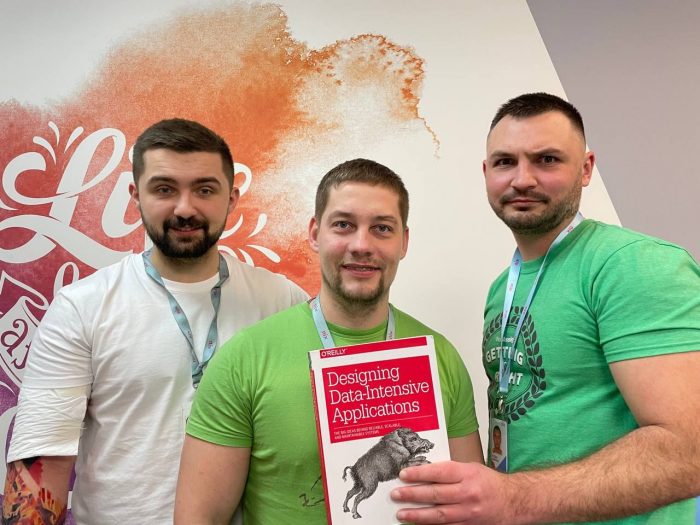 The peculiarity of the task is that this is a real task that real Google engineers were working on. On the one hand, the goal of the organizers was to evaluate what other developers are capable of. On the other hand, they prepare the Juniors for the difficulties of the project.
The task was clear; the requirements were described brilliantly. True, there was not much time to work, only the description of the problem took ten 10 pages. The previous year's participation prepared us that we will be limited in time and resources. This time we knew we didn't need to chase after a perfect solution. Our strategy was that it is better to have at least something and then improve it.

We tried several approaches, but according to the previous year's experience and the qualifying round, there is no "one-size-fits-all" solution for all datasets. Therefore, initially, we used the direct distribution algorithm, and then various heuristics were added.

I really love to solve algorithmic problems, and it was very nice to get into the top 1000 this year, and even get a valuable prize for my hobbies. Participation in such events motivates further development. It's nice that our company stimulated and supported this event. This means that we are not afraid of challenges.
– Roman, member of the Equals team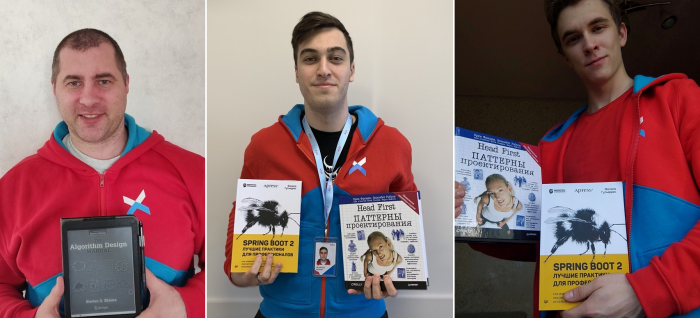 Each team used different tactics and approached the problem in its own way. Someone found abstract thinking useful, someone used a basic understanding of the complexity of algorithms.
In the end, the teams agreed on the idea that it is better to develop a solution "empirically" with many iterations and improvements. Naturally, the guys got benefit from brainstorming skills in teamwork.
Before that, I took part in the hackathon only once. And I act tactically, which means to immediately create a simple solution and make sure that the program works. Then move one step at a time checking if it is still working after each. 

I was in a team of two with Alex, with whom I work on a real project in real life. And for me, it was an opportunity to look at how my teammates manage problem solutions. 

Also, I like that the competition takes place simultaneously among NIX teams and developers from all over the world. This is very motivating.
– Dmitry, hackathon participant
As a result, our teams entered the top 1000 at Google Hash Code 2021!
Among over 9000 Google Hash Code members, two NIX teams made it to the top 1000 – Equals (622) and Technical-Knockout (851).
We are proud of our teammates and wish them even more new victories coming up! We hope to see more code-loving-crazies in the cozy NIX Hub on the next Google Hash Code.