NIX Solutions Experts at Vienna for WordCamp Europe 2016
5 October 2016
If there is a discussion about WordPress development or a talk on CMS world trends by Matt Mullenweg, then be sure that a delegation from NIX Solutions' WordPress team will participate in it.
This year, our developers attended the most significant event in the WP world – WordCamp Europe. More than 2,300 people gathered in the Austrian capital of Vienna, a perfect choice for the event with its great location, large conference halls, an active WordPress community, not to mention the famous Viennese coffeehouses, and a zoo with pandas :).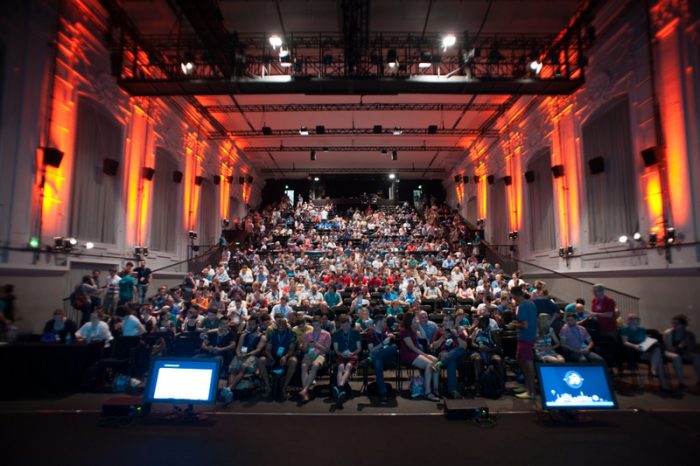 The conference included two days of sessions about WordPress content and one contributor day. There were three lanes and several categories of content: Development, Design, Business, Content, and Community.
This way, each participant could make a personal timetable and select the session they're interested in.
As expected, the most popular topics in WPEU-2016 expectedly were highroad, Continuous Integration, REST API, and the Calypso project.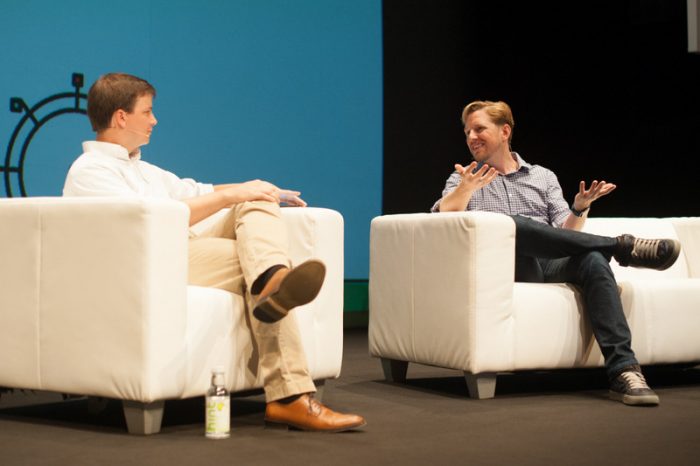 As a bonus, the organizers invited Matt Mullenweg: WordPress developer, founder of Automattic, WordPress.com, Akismet, and many other services.
About the Sessions
Three sessions were devoted to Calypso and the REST API, as these topics are currently relevant and interesting for WP developers.
No self-respecting WP conference passes without high load. Among the speakers were the guys who developed a WordPress news site from scratch, and it garners more than ten million page views per day.
Special attention was also given to PHP7. Now WordPress works much faster, as on 5.6 before, but it also has some pitfalls.
We traveled to WordCamp in Kiev and Moscow before, but Austrian event, of course, was the most interesting and ambitious: useful reports, cool speakers, plus the ability to take part in the WordPress development as volunteers at Contributor Day. Such trips are always inspiring: much of what were discussed at the conference, we already use in work, and are now ready to share new experience in the format of internal trainings inside the company, and at the next Kharkiv WordPress Meetup :). Thank to NIX Solutions, for cool opportunity to attend one of the most important WordPress events of the year.

Eugene, Tech Lead of NIX Solutions CMS Department
Contributor Day
25% of sites on the World Wide Web run on WordPress, which is possible through the help of volunteers all over the world.
This year, our team joined over 600 volunteers and signed up for Contributor Day, during which one could:
Directly take part in the development of WordPress;
Learn how the developers of kernel work;
See how teams check plugins and themes for the official catalog;
Meet with translators and even get tips on how to organize a WordPress community in one's own city.
The Contributor Day is a special opportunity to work together with super-developers, designers, and other enthusiasts from the world community. More and more people want to participate in the development of WordPress, and organizers have to look for bigger venues from year to year. This year, it took place in a campus building of the University of Vienna (Faculty of Informatics).
The NIX Solutions delegation visited the «Core» section, which is involved in the development of WordPress core. WP developers shared Vagrant + VirtualBox assembly. Our team updated a couple of open-source plugins, sent a patch for the kernel, and also proposed minor changes to the CSS connection logic.
The Viennese ball instead of afterparty
The after-party was held in the style of a Viennese Ball. It was a new and really exciting experience for our specialists. However, after a while, they took off their booties, fled the ball, and rode around in bicycles to appreciate Vienna at night. They strongly recommended this for anyone who wants to see another side of the Austrian capital.