DevOps Predictions or What Can You Expect in 2021?
29 April 2021
Development and Operations (DevOps) is evolving, and so must you. Learn about the various trends predicted for 2021 and how they might impact your organization. 
You've likely read Puppet's State of DevOps Report for 2021. The annual publication is an incredibly insightful report that sheds light on the major trends in the industry throughout 2021. For this year's report, Puppet partnered with Circleci and several other sponsors and polled more than 2,400 technical professionals.
We like these reports because they give us a hint of what to expect in the future. The 2020 report, for instance, highlights the "platform approach for software delivery" as a developing trend. This new approach to software development, done right, allows for faster development and more efficient delivery of higher quality software.
Another key finding in the report is the application of DevOps principles to change management. Developers are finding that by applying DevOps practices such as automated testing and risk mitigation, they can achieve more efficient, frequent, and secure development releases.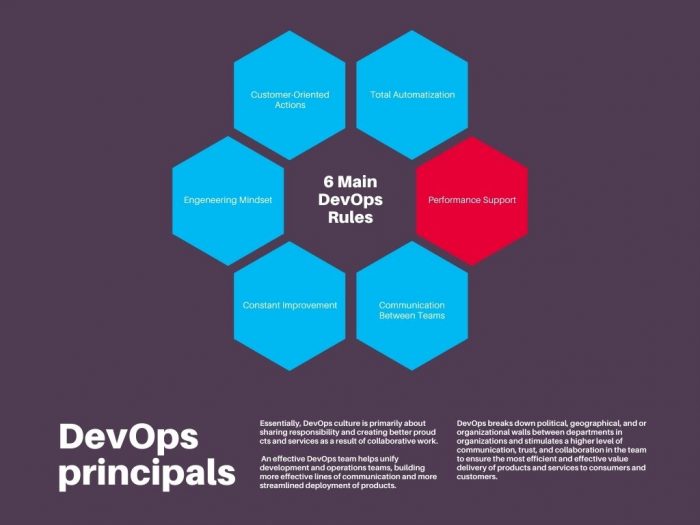 7 Other Trends to Expect in 2021
Using the platform approach for software delivery and applying DevOps principles to change management are just two ways DevOps has evolved in recent times. The following are seven other trends that could define the field in 2021.
          1. The rise of microservices architecture 
Microservices allow developers to connect fragments of units independently. This way, DevOps teams can focus only on individual units. One of the benefits of microservices is the faster delivery of complex applications. Micro-services also allow for cost-effective and more straightforward maintenance/testing. Flexibility and scalability are the other vital benefits.
A recent survey reveals accelerated micro-services adoption and strong engineering maturity across the software development industry. More than 15% of those polled said they've had "massive success" with micro-services. At least 69% said they currently use containers for microservices deployment.
          2. Accelerated adoption of DevSecOps 
Historically, development and security have operated separately and independently. Typically, the security team even has the power to veto applications that don't meet regulatory requirements. Many teams are looking at the wasted high-priced developers working hours and thinking it's time to rethink the relationship between the two teams. Conflicts arising between the two departments can significantly derail app development progress.
To this end, expect to see a stronger trend towards a DevOps-security collaboration. Such collaboration allows for rapid response to changing needs, improves agility in security, and even allows understanding the point when everything went wrong and even determining the guilty party.
          3. Accelerated uptake of AI and ML
Artificial Intelligence (AI) and Machine Learning (ML) have the power to revolutionize DevOps, and many organizations are beginning to see this potential. The two can instantly boost application development, deployment, and operational efficiency and enable business optimization in many areas.
Another form of AI that's having a massive impact on DevOps is predictive analytics–the branch of AI that involves analyzing historical and current facts to predict the future. Predictive analytics enables organizations to build a strong focus on continuous improvement by providing deeper insight into resources and services.
          4. Increased adoption of Kubernetes 
Kubernetes is an open-source container orchestration system for automating the deployment of computer applications. It also makes scaling easier and boosts management. It's a very popular tool among DevOps teams, with most teams relying on Kubernetes for continuous integration and continuous delivery (CI/CD). By packaging the software environment into a container, it becomes easier to deploy a microservice on a production server.
However, the biggest advantage of Kubernetes is that it allows you to deploy thousands of microservice containers at a go. It's why Kubernetes will probably be a very popular tool throughout 2021.
          5. Infrastructure as code and GitOps
These two trends will probably go hand in hand. First, many DevOps teams are automating the process of converting manual processes into code, as doing so manually can be a taxing process. Moreover, in most cases, only the sys admin knows all the steps for performing deployment and has access to the production environment. It's a limitation that creates a huge obstacle for growth. Defining infrastructure as code allows developers to automate the entire deployment process for faster development.
GitOps is a new trend that enhances infrastructure deployment as a code for delivering applications to Kubernetes and other systems. Expect the three trends – Kubernetes, infrastructure as code, and GitOps to significantly increase in popularity in 2021.
          6. From cloud computing to multi-clouds
Cloud computing isn't a new phenomenon. Garter reports show that Software-as-a-Service alone will surpass $117.7 billion in market value in 2021. Moving your projects to the cloud increases developer productivity as developers can access all the services they need in the clock of a button. Cloud development also standardizes management procedures and allows users to use their own test environments.
In addition to the increased uptake of cloud computing, we're likely to see more DevOps teams opt for multi-cloud development approaches. Multi-cloud development guarantees higher quality applications, increased adaptability, and greater cost-efficiency.
          7. Automation and chaos engineering gain a foothold 
Automation and chaos engineering will become even more important in 2021 than in previous years for two major reasons. First, these two approaches are key factors in app development success. Automation eliminates common human errors, leading to lower overall costs and a shorter time to market. Meanwhile, chaos engineering allows developers to proactively test how systems respond under stress, making it easier to identify and fix failures before they occur.
Secondly, these two–automation and chaos engineering–are now a measure of success. Automatically pushing code to test environments and stress testing to proactively and predictively fix failures currently makes your organization an industry leader and processes a benchmark for other developers.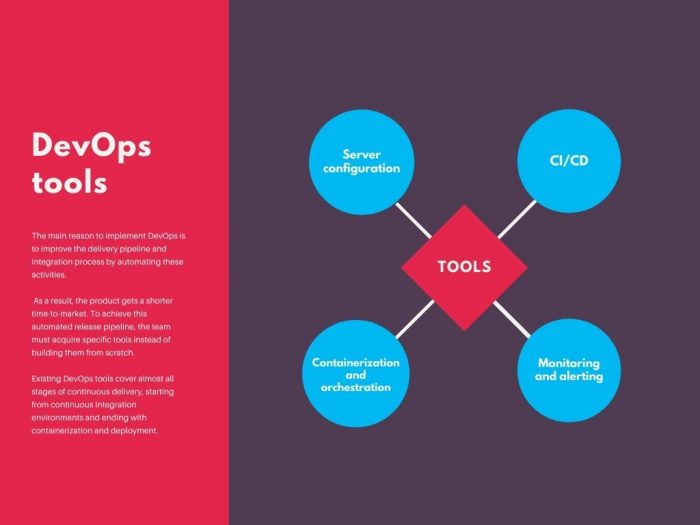 Be Prepared
We write about and analyze tech trends regularly to prepare you for what may come tomorrow. This is especially important in uncertain times such as the one we're currently living in. When trends change, you must be ready to adapt too. Contact NIX Solutions to learn more.