Russian Social Network Odnoklassniki: Key Features
14 October 2013
Our previous articles contain information on specific features of the most popular Russian social network–VK. It explains what options can be used by businessmen, seeking a way to conquer the Russian market. This article is about odnoklassniki.ru (Russian for "classmates")–the oldest Russian social network, which is the second in popularity rating.
OK has several tools to show your products to Russian users. Network creators offer their users both standard function set:
creating groups devoted to certain subjects;
creating events;
And unique interactive functions via access to the personal API:
e-commerce;
adding games and apps;
advertising apps.
Groups
As discussed earlier, creating and maintaining groups on OK is nothing more than the standard function set offered by any social network. But the main distinctive feature of OK is the chance to communicate with potential customers and clients, as well as the opportunity to promote your products or services by various interactive platforms. In short, you will have to "treat" the network audience to some really nice content, fun apps, etc. in every way, so that you could win its loyalty and trust. After all, a lot of SMM managers admit OK users prefer to consume content, instead of creating it. They are more affected by different games and avoid long discussions about the latest innovations.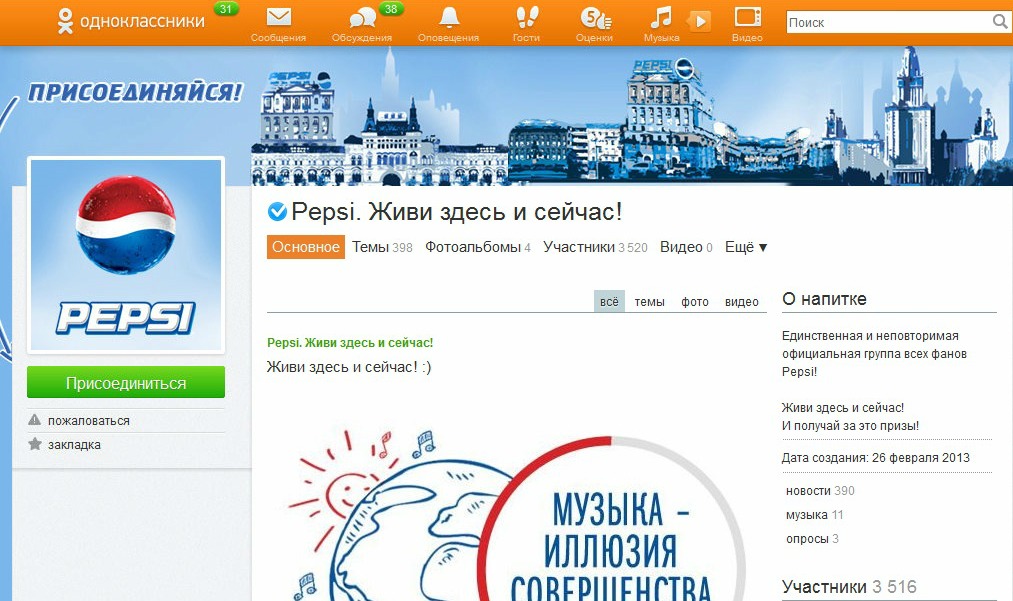 Groups features:
Text messages
Creating discussion topics
Discussing various products and services
Creating photo albums
Showing videos
Holding contests and promotional events
The OK network offers the following interactive services:
Possibility to add social games and apps. For example, if you have a subject-related app or game of your own, that advertises your product or services in the best possible way, you can launch it on OK with no problems.
Possibility to create e-shops integrated into OK. In other words, all the OK users become your potential customers.
Possibility to add advertising apps. Let's say, you are organizing a colossal promotional event lasting one month. Therefore, you need to draw lots of attention to it. Create a mini-game, featuring some kind of contest or competition by launching a special advertising app on OK. It will go viral and spread all over the network.
Some little known facts about OK:
Last year's research from Gemius showed that odnoklassniki.ru has the most financially reliable audience all over the CIS territory.
Odnoklassniki.ru is the most popular social network in Moldova, Uzbekistan, Armenia, Kyrgyzstan, and Kazakhstan.
The average OK users' age is 22-32. It's mostly women who use it in Russia (60%), while the users of CIS are usually men (70%).
In conclusion, note that successful business positioning in social networks means that your target audience and potential customers stay in constant interaction in the one and only social environment. This is like a huge street market, where customer wishes and interests have a dominant role. So the principal thing is to foresee those wishes or to form them, which is much harder.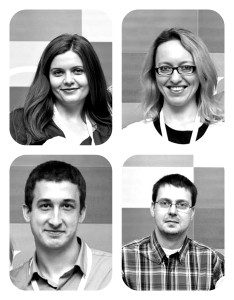 Authors of "Russian Social Network Odnoklassniki.ru: Review of Features"
Post by Nina, part of the SEO team, NIX Solutions.
Got a question on promotion in Odnoklassniki.ru?
Get help for your project.
Leave a comment below
We'll get in touch soon.
More articles on Russian SEO and promo