Proven Way to Promote Websites in Russia
21 February 2013
What do you know about the Russian internet? How different it can be? Did you know it has its own rules? Let's say you are promoting a website targeted at a Russian-speaking audience. What differences are waiting for you?
The first and the major distinction is Yandex. It is the most popular search engine on the Russian internet. It is vital to optimizing your website for algorithms of the Yandex search engine because it is way ahead of Google in the Russian online market.
What is it like – SEO with Yandex?
Promotion in Yandex takes much more time than a full-fledged campaign aimed at other search engines. It depends mostly on the fact, that Yandex treats new websites with a good deal of suspicion. That's why most of the resources launch fruitful campaigns in this search engine only a year after release.


Making up the search results Yandex pays great attention to the region. When someone enters a geo-targeted request (keyword related to a certain region, e.g. 'taxi' or 'buy iPhone') to the search box, it's likely that he wants to see the results for his region, not from other cities. For each of the regions, Yandex has its own ranking algorithm.
Going for Context Advertising? Yandex.Direct
Yandex.Direct is a system of contextual advertising on services and websites of Yandex Advertising Network. Direct has a more specific function compared to Google AdWords. Nevertheless, Yandex doesn't stop developing this service. For now Yandex. Direct is a major player in the Russian advertising market.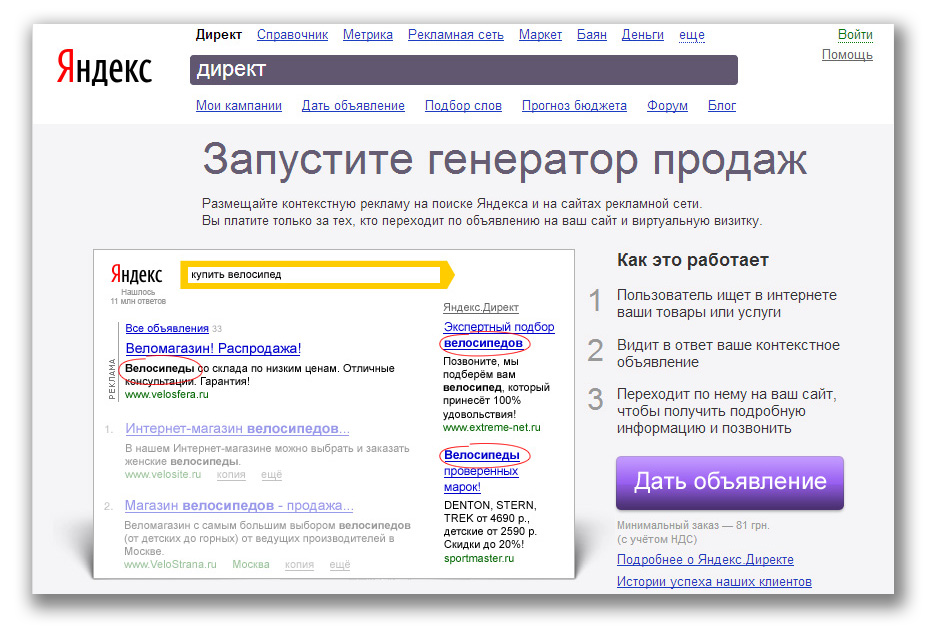 Using a Yandex keyword statistics tool (http://wordstat.yandex.ru/), an analog of Keyword Tool from Google, you can analyze all the keywords and launch an advertising campaign with them in Yandex.Direct right at once.
Yandex. Metrica to Measure
Yandex. Metrica is a Russian analog to Google Analytics. This tool measures traffic analyzes visitors' behavior on websites and estimates the efficiency of the advertising campaigns.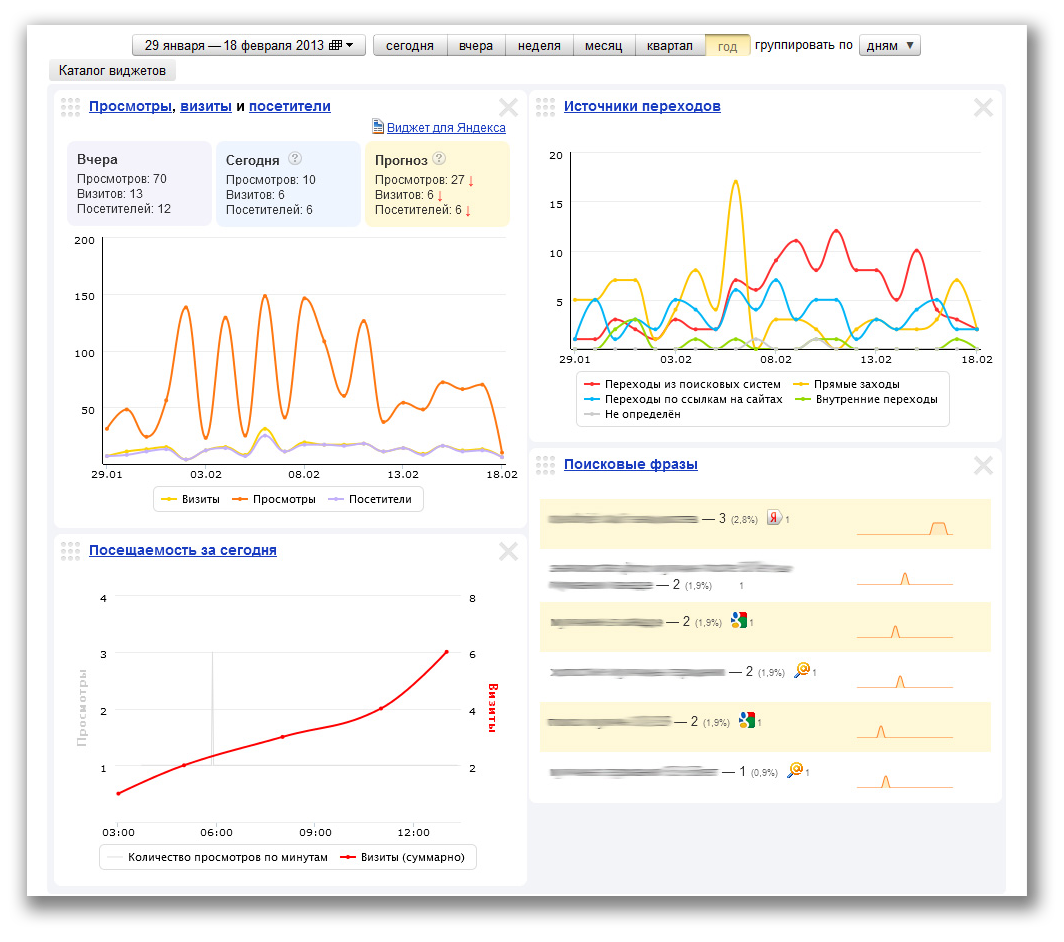 This tool has certain advantages absent in Google Analytics. For example, a nice intuitive user interface or a feature allowing you to see the recorded actions of visitors and their movements on your website.
Yandex.Webmaster to Count
Yandex. Webmaster is a tool showing the number of pages in search, amount of backlinks leading to the site. It also monitors the behavior of crawlers on your site, shows the time of their last activity, etc. You can find Yandex.Webmaster here http://webmaster.yandex.ru/.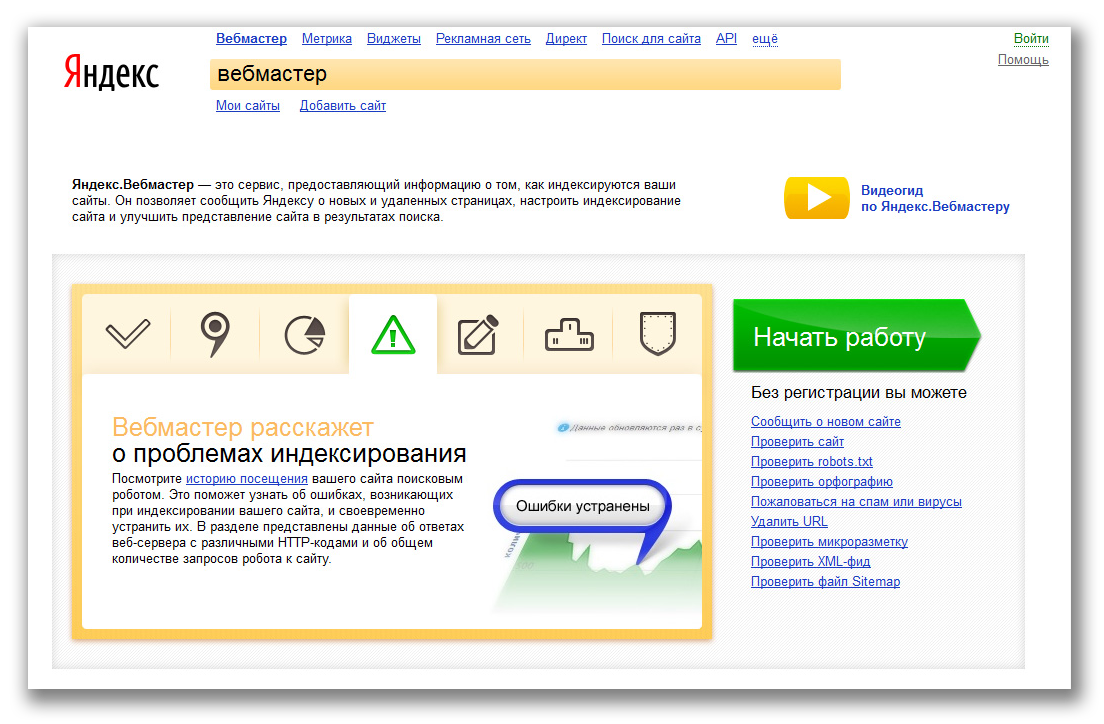 Yandex.Market to Sell
The greatest marketplace to compare offers from online sellers of RuNet. It contains a catalog of products, their description, and characteristics. There's a parameter search available as well as the intellectual system of "ready recipes". The system resembles Google Shop but some consider it even more convenient.

Contextual advertising at Yandex. Market is a tool oriented mainly on e-commerce companies. Service quality of the shops represented at Yandex. Market undergoes regular checks. That's why the tool gained special trust from the users. Yandex. Market is a place where sellers meet customers.
Yandex.Catalog to Place
Yandex. Catalog is a Russian language analog of English DMOZ. Placing the website at Yandex. Catalog is a strategic step, as it provides rankings for the site in several regions at the same time. It gains more trust in the website which positively influences its rankings.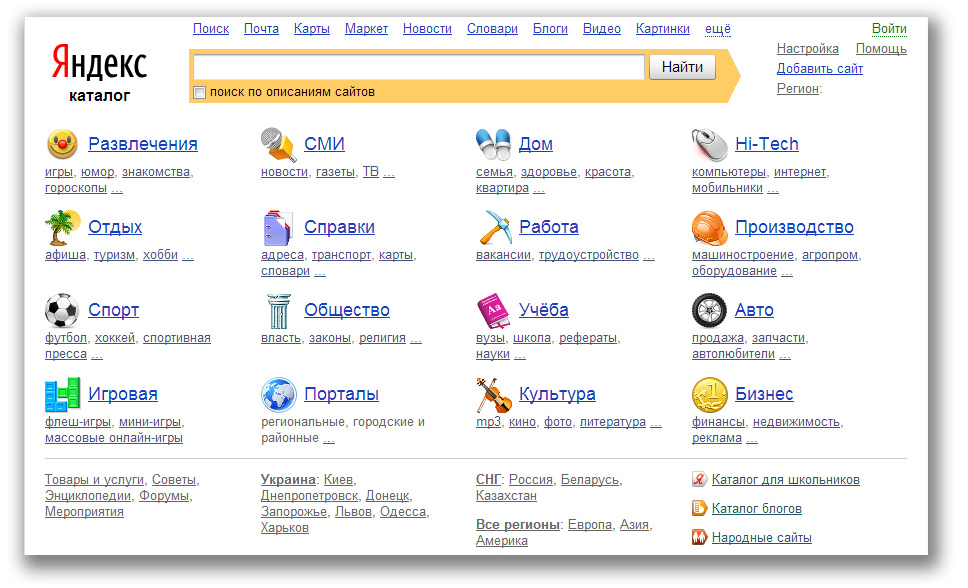 What about Social Networks?
While Facebook, LinkedIn, Twitter, and Google+ are surely holding the lead in the world, in the Russian market vk.com and odnoklassniki.ru have taken their place. These social networks offer some additional services for advertising such as targeting regions, age, and sex groups. It allows you to control your campaign, making it more relevant, targeted, and efficient.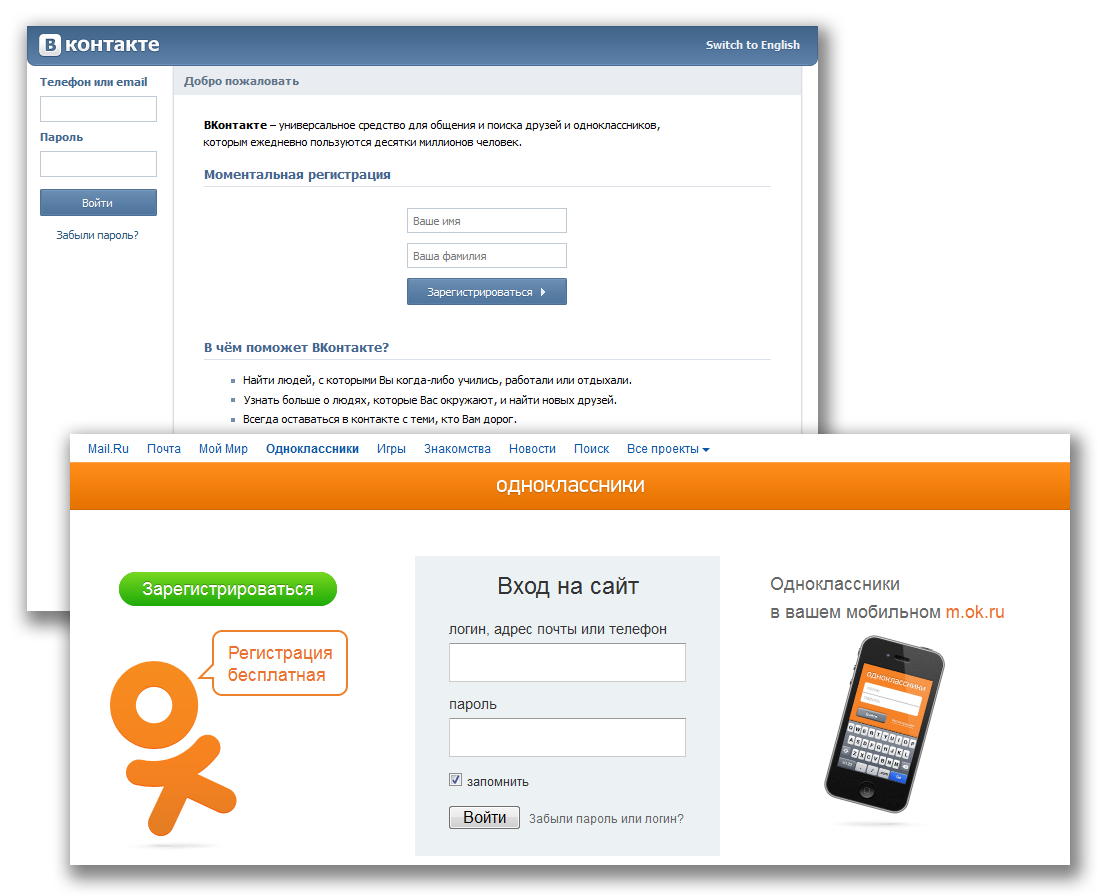 Website Quality
Gathering a client base you should always remember about usability. Websites should appeal, otherwise, it's a sure failure.
Russian online market provides capacity for foreign products to gain new loyal fans. Constantly developing it promises huge turnovers. It's a good way to increase your clientele by targeting your online business with a Russian audience. Today Yandex holds the 4th position in the world among other search engines, so use its power to grow your business.