A Day in the Life at NIX Grand Hotel
5 April 2021
What first comes to mind, when in the morning a gallant, sharp-dressed guy meets you at the office elevator cabin, which during the night someone upholstered in red velvet? It is clearly a fancy holiday and seems the NIX office has transformed into the Grand Hotel NIX.
NIX Grand Hotel Reception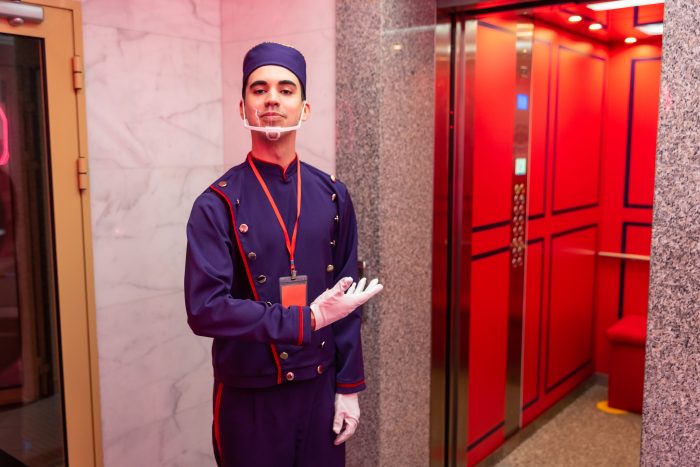 NIX opens its doors for all the girls who want to spend Women's Day with taste – the taste of champagne, cupcakes, chocolate, and sincere compliments from everybody around them. Endless colorful tulips bouquets, congratulations, hugs, and sweets from teammates on the beautiful eighth day of Spring. 
After a tough 2020, the year that brought us the pandemic and constant working from home, simple pleasures like getting back to the office, meeting old friends, and seeing other people's smiles is a true holiday in and of itself. Naturally, both ladies and gentlemen alike were enthusiastic to take an active part in the celebration.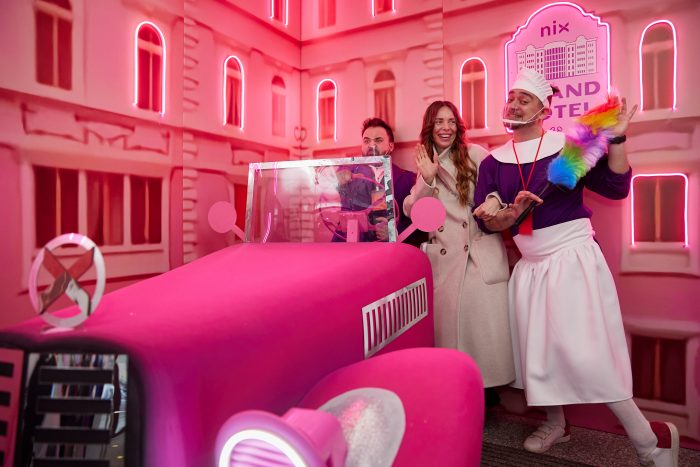 Mysterious and adventurous, as from a movie of a similar name directed by Wes Anderson, the NIX Grand Hotel provides everything for taking girls' minds off in between urgent tasks, and after a productive working day. For example, there is a perfume lab for those girls who imagined the creation of their unique fragrance. There is also a cosmetics lab where certified pharmacist-technologists hold a master class on routine care for all types of skin and offers every girl to prepare moisturizer of her own, from all the natural ingredients. Girls not only received useful presents but also acquired new knowledge, inspiration, and a cheerful mood for the entire day. 
NIX Grand Hotel SPA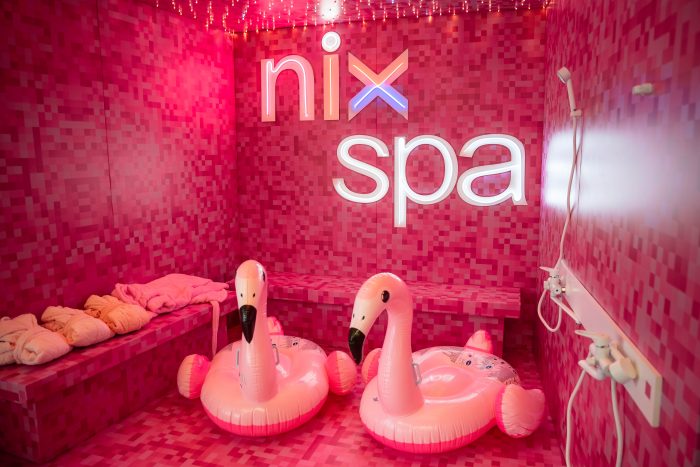 In the NIX Grand Hotel, staff can easily fulfill any of your deepest desires. First, stop by the Royal Lobby Bar for a drink to set the mood. In the afternoon the girls all together decided to pose for their next, likes-earning Instagram post, sitting on high bar stools next to the hotel administrator. And later in the evening, the place is illuminated with dashing neon cocktail colors. And of course, we could never imagine a grand hotel without relaxing spa procedures. So NIX prepared the softest pink bathrobes and invited a team of professional masseurs for all the girls wishing to really unwind. The hot tub filled with colorful balloons made everyone dip into childhood joyfulness. 
NIX Grand Hotel Hall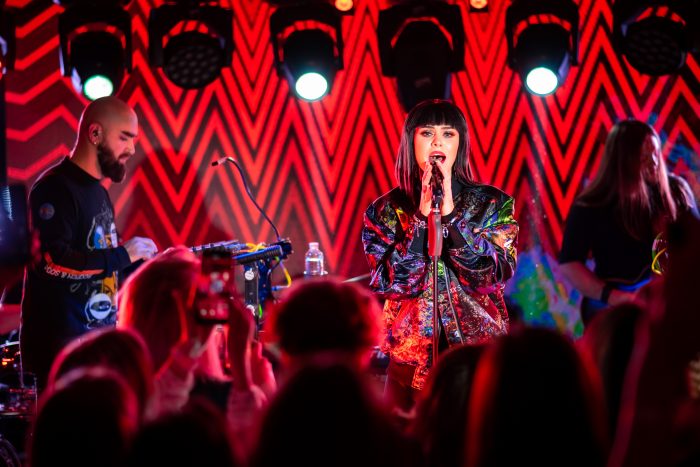 With jazz-covers of the Golden Live Duo, this special Friday rush to its end. For all the NIX ladies, a super gift is a gala concert. Either an avalanche of positive emotions knocks down or several cocktails knocks down at the end of the day, but the first chords of THE HARDKISS give the second wind and bring the desire to dance. "My makeup is my armor, My dress is like the paramour," the eccentric vocalist enters and the NIX girls sparkle and light up the dance floor.