Development Tools
Distinctive feature of CMS team is short time of projects delivery. It becomes possible because of unique development tool created by CMS team – NIX Framework. Its usage as a project base gives a lot of advantages that can be seen below.
Advantages for project
Quick launch
You'll get a project ready for launch in the shortest time.
Expansibility
Planning to add features to your project in future? You'll need to make minimum efforts using NIX Framework.
High quality of the product
You'll get reliable project that will work smoothly for a long time.
Custom design application
We can apply any custom design you provide.
Highly tested basement
We're sure in the development base we're working with and, hence, you can be sure in your projects.
Advantages for product
Your product will be:
Easy for management
Nix Framework has intuitive and user-friendly interface of its admin panel.
High-performance
Users will not have to wait for page loading. Requests are processed accurately and fast.
Multilingual supportive
With the help of the add-ons of our Framework you can make your site multilingual.
Comprehensible for search engines
By means of the framework modules many site's objects become recognizable for search engines.
Technical details
If you're technically strong, it will be interesting for you to know that NIX Framework has:
Object Oriented Programming paradigm
Reliable and scalable architecture
Flexible database structure
Thoroughly researched UI/UX
Optimized performance
Modules (DRY rule)
How it looks like
You can try all features by yourself right now. Simply log in to the admin panel of our demo site using "editor" as user name and "editor" as password.
You'll be redirected to convenient "Autoform" that has intuitive interface for creating WordPress templates and pages of your website.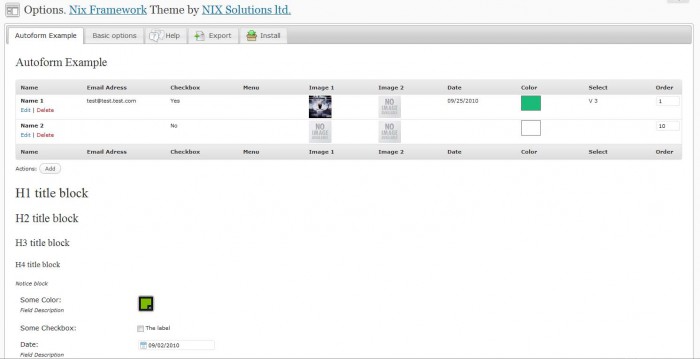 There are fields that you can fill in or leave untouched. Select the elements from the drop-down list where it is necessary.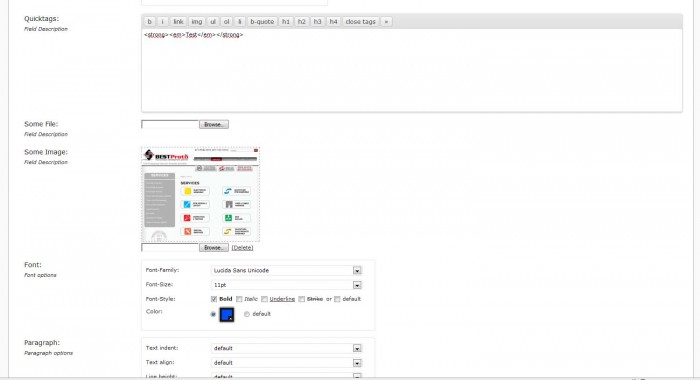 Save changes.
In basic options edit logo and footer of a site.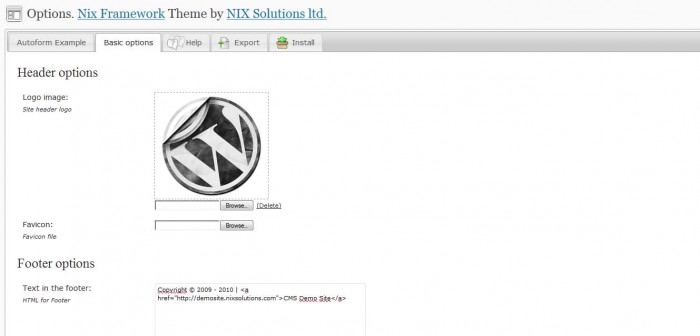 If you're looking for a custom solution for improving your business, or for making a blog, or running e-commerce shop, we'll help you to achieve this need faster with maximum result. Simply contact us with any questions you may have. We're always looking for collaboration.