Clients Testimonials
Let our clients tell you about the work with CMS Department of NIX Solutions.
Peninsula Point Partners
A trusted business partner, Roman and his CMS colleagues at NIX Solutions consistently delivers true to spec, most often exceeding our high expectations. Post delivery support and collaboration have been outstanding. Their business acumen and technical competence is as good as you will find anywhere. Simply put, our partners have numerous outsourcing options, yet we consistently return to NIX Solutions.
Carl Branco
Principal
Peninsula Point Partners
Fifideals
NIX Solutions did a great job and were thoroughly professional in all aspects of the job. Would recommend to others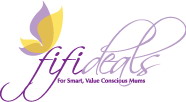 C Walsh
Founder of Fifideals
Ag Digital Media
Our business was new to eLance and to working with new companies we have never worked with before and we were unaware of the process involved.

We chose a company called NIX Solutions from a list of bidders, because of their knowledge of the work we needed and their excellent prices.

The process of working with NIX Solutions was a positive experience right from the start. We found their staff to be very educated, knowledgeable, and friendly with a super fast turnaround time and excellent fair pricing. We also noticed their attention to communication and detail was extremely well focused, and we constantly felt in "good hands" all the way through the process.

We have since worked with many other projects with NIX Solutions, and will continue to use them for ALL of our future web development requirements as we feel NIX Solutions is perfect for any project you need, large or small.

Martin Cserhati
VP Marketing & Technology
Ag Digital Media
Linkshape, Inc.
As a small website design and Internet marketing consulting firm, working with NIX Solutions has allowed our company to offer more technically-complex web solutions to all of our clients. Like many U.S. – based firms, our primary criteria for selecting an offshore development partner was:

1) Maintaining a high level of technical quality,

2) Maintaining the same rapid turnaround as in-house projects,

3) Keeping costs down, without sacrificing our first two objectives.

From nearly 50 offshore development firms we researched, we selected NIX Solutions and when we had completed our first project together, we knew we had made the correct decision.

Let me also say that communication with the folks of NIX Solutions is a breeze. Let's be honest: that's important when you're separated by oceans and cultures. If it weren't for the time-zone differences, I would swear that I'm working with developers right down the road. The staff and managers are knowledgeable, friendly, and cooperative.

What more can you ask for in a partner?

Richard Frohnerath
Head Linkshaper
Linkshape, Inc.
AutoConversion
We have been working with NIX Solutions for nearly 2 years now. NIX has consistently provided us with professional top-rate service and outstanding design work.

Their team of account managers, project managers, and designers are friendly and enjoyable to work with. They are responsive and dependable and also bring forth good ideas and objective input.

NIX is a partner you can count on and be satisfied with in the long haul.

Ryan Gerardi
AutoConversion

Blue Sail Creative
I have had the opportunity to work with Olga and her team at NIX Solutions over the course of several projects. Olga is very professional, works hard to make sure that the project is done on time and correctly. NIX solution is a professional and incredible organization that I can't say enough good things about!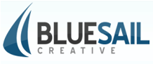 Blue Sail Creative
Sheila O'Malley
NIX Solutions and Roman particularly were a joy to deal with. Nothing was too much trouble.

I look forward to working with them again and highly recommend them to anyone looking for development of a website.

Sheila O'Malley
Practical Parenting Mentor
Helen Foster Design
Thank you CMS team for your excellent work on developing the WordPress theme from my Photoshop artwork.

There was a lot to think about with all of the plug-ins and I've been really pleased throughout with your communication and understanding of what was needed. Great, thorough work, thanks again.

Helen Foster
Helen Foster Design
English Team
It has been a pleasure working with NIX Solutions. They have a professional team of project managers, programmers and graphic designers who responded to any of our requests very swiftly. They all speak excellent English and communicating with them was a great experience. We are going to recommend NIX Solutions to our partners.

Torsten Daerr
English team